Anti-Aging Home Remedies Using Cucumber to Erase Wrinkles Quickly
Do you notice those pesky fine lines that appear every time you squint your eyes? Those laugh lines that remind you that you might be aging too fast. You question whether your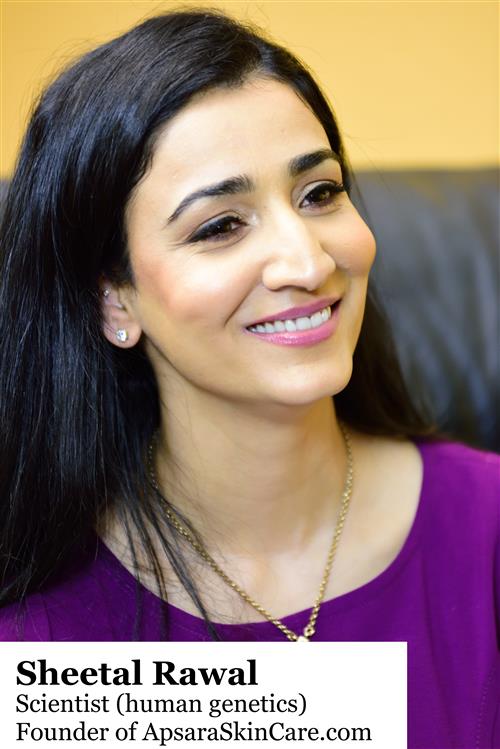 skin has to succumb to the years going by. What can you do to get your skin to be firm and free of lines and wrinkles, you wonder.
What if I told you that age is just a number and that the pace at which you age is not only determined by your genes (as we thought). Epi-genetics is a newer scientific field that suggests that your genes are influenced by your environment more than you ever thought.
So what is environment? Pollution and toxic chemicals in your skin and hair care products can be called your external environment while diet, stress, and sleep can be called your internal environment. So in a nut shell, stop playing into the thought that aging is inevitable. Yes it is; but it can be delayed significantly. This has been recognized in Ayurveda, where the practice of kayakalpa was dedicated to the methods of age-reversal.
Today I will share a beauty secret with you. I have the perfect solution for your skin that is all natural and costs only a little more than nothing!
We all know about cucumber and its effectiveness when it comes to skin care. When it comes to dark circles, lines and wrinkles around the eye area, what comes to picture is somebody just like you relaxing with a slice of cucumber on their eyes. However cucumber's magic is not limited to the eye area alone.  
Let us talk about how cucumber can help your skin regain its youthful appearance.
Benefits of Cucumber for your Skin 
Moisture and Anti-oxidant Properties:
This simple ingredient is like a refreshing glass of water for your skin. It is not just a salad staple, but given the right components mixed in, it can dramatically improve your skin's appearance and its overall health.  
Made up of mostly water, cucumber is nutrient rich not just for the body but also your skin. Cucumber's revitalizing and healing components are highly efficient in fading dark circles and crow's feet.
It's high water content and vitamin C content endow it with an excellent ability to protect your skin cells from oxidative stress and related early aging. It is able to raise the hydration levels to your skin and help the skin cells retain more moisture. This definitely helps your skin look plump and youthful.
Suppports Elastin and Collagen:
Did you know that as we age, our skin's ability to produce elastin and collagen reduces significantly? However with adequate nourishment and support this does not have to be the case. It is the free radical damage that promotes rapid degradation of elastin and collagen. This could be due to the harsh chemicals in your skin care products, inadequate diet, and stress.
Cucumbers are rich in antioxidants like flavinods and b-carotene that fight the harmful effects of sun, diet, harsh chemicals and age-related antioxidant damage that can lead to lines, wrinkles and sagging skin. Cucumbers are also a source of silica that is needed for the production of collagen.
Having a daily and weekly skin care routine made with high quality natural ingredients like cucumber is not only a way to eliminate harsh chemicals from your beauty regimen, but it is also a highly effective way in which to provide added nourishment and support to your skin. Other notable natural ingredients to promote ageless skin include sweet almond, wheatgerm, carrot seed, date extract etc.
Full of Skin Friendly Vitamins:
While Vitamins K and A in cucumbers can help fade under eye dark circles and dark spots, it is pantothenic acid that might help your skin cells hold on to more hydration resulting in that youthful and dewy look that is so pleasing to the eye.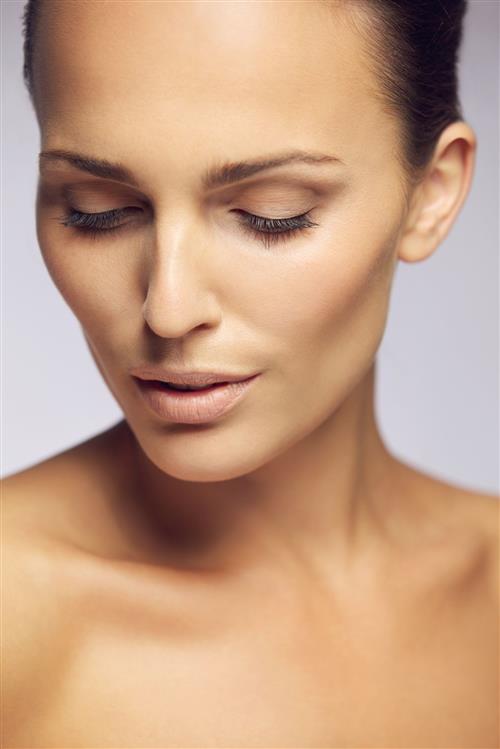 In my opinion it is not any one component in cucumbers that helps keep your skin vital and ageless, but it is the mix of potent anti-oxidants, water and vitamins that give it the cool anti-aging power.
Fights Wrinkles by Reducing Inflammation:
Cucumbers are very known in Ayurveda for their cooling properties. This helps bring down inflammation caused due to many negative lifestyle habits.
Inflammation has been linked to many diseases and is thought to put a lot of stress on your body as a whole. Too much wear and tear due to high levels of inflammation in the body can cause early aging by rapid degradation of your skin's framework proteins. Using cooling ingredients like cucumber can be very helpful, therefore, to keep your skin firm and youthful.
Cucumber Based Home Remedies to Fade Lines & Wirnkles and Delay Aging of Skin
Cucumber, Vitamin E and Aloe Gel Skin Firming Mask:
This anti-aging potion is made with aloe and cucumber. Combining the benefits of these two ingredients will regenerate your skin cells and also prevent sagging. This quick and easy to prepare home remedy for aging skin should be a regular in your beauty routine.
Ingredients:
2 TSP aloe vera gel
10 drops of vitamin E oil
1 TSP fresh cucumber juice
Method:
Mix all these ingredients very well. Dab on your skin 2 times a week with a cotton ball. Allow to remain on your skin for 20 minutes. Wet with some plain water and massage in for 3-5 minutes. Wash with lukewarm water and gentle PH balanced cleanser. Follow with your toner, serum and lotion.
Watch this video to learn how to fade dark circles & crow's feet using this cucumber & peanut butter home remedy. Enjoy!
Cucumber & Sweet Potato Anti-Aging Face Mask:
Sweet potatoes are a wonderful source of b-carotene, vitamin A and vitamin C. As antioxidants on your skin they promote glow, clarity, and fade the look of lines and wrinkles.
Ingredients:
1 TSP mashed up sweet potato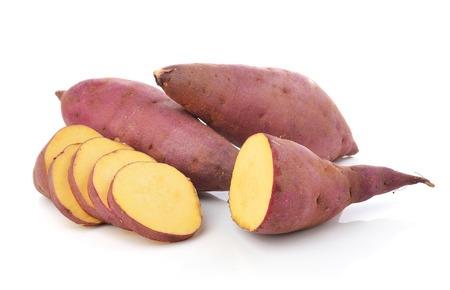 1 TSP cucumber juice
enough brown sugar to form a thick paste
Method:
Mix these 3 very well until the brown sugar dissolves.
Clean your face with your natural cleanser meant for your skin type. Pat dry and apply this mask. Wash with lukewarm water after about 15 minutes. Follow with toner, serum and lotion. This mask is good for all skin types and can be used 2 times a week.
Fill out this form if you are looking for help and advice to go natural with your skin care routine.
Thousands all over the world have gone natural with Apsara Skin Care. You could be next. Click here to read user reviews.