Left: Sheetal Rawal, scientist (human genetics) & founder of Apsara Skin Care
By: Sheetal Rawal
Many people ask me if using a toner is important. My answer is an emphatic yes. Toners might seem to be a recent advance in skin care, but that is not really true. Not from an Ayurvedic standpoint anyway. Rosewater has been known in Ayurveda for it superior skin toning properties and has been in use for 1000s of years. Picture queens bathing in water infused with rose oil or splashing rosewater on their face. Well, we do not need to be the royalty to do this. I used these images to invoke a sense of how old the concept of toning is.
So what does it mean to tone your skin? The simple answer is:
1. Toning means tightening the skin so it can look firm
2. Closing down the appearance of pores so it can look refined, healthy and even.
3. A good quality toner will also reduce any redness associated with sensitive skin, acne, rosacea or any other reason
4. A well-formulated toner should be high in antioxidants like turmeric etc. and should be able to offer superior anti-aging properties to your skin.
A toner should be used am and pm, after cleansing your skin, and should be followed with a serum and lotion, meant for your skin type. An ideal toner should have added ingredients that can work all day and night to balance out your skin, keep it clean and radiant and protected from pollutants and elements.
"This toner (Rose Dew Facial Toner) refreshes and tightens the skin. Every time I spray the toner, I feel like I have a little facelift."
Let me share with you some very useful pointers to guide you in picking the best facial toner for your skin:
1. Choose a facial toner that is best suited to your skin type. Skin specific toners have targeted ingredients that help address skin concerns like dryness, acne, oiliness etc. Remember, our skin types and concerns are different, so why shouldn't the toner we use? Don't know your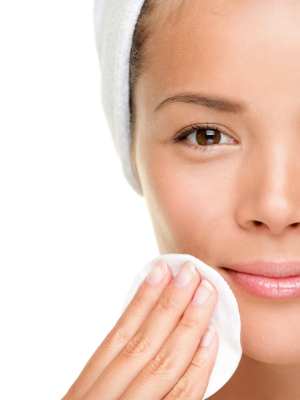 skin type? No worries! Find out by reading this page.
2. Be sure you know the complete ingredient list before you choose a facial toner. In general, my strongest advice is to avoid products with a very long ingredient list that is full of hard-to-pronounce chemical names.
3. Stay miles away facial toners with alcohol in them. Alcohol dehydrates the skin, and while it might seem to tighten pores, it also robs your skin of its natural oils and nourishment. Alcohol is a very well known skin irritant and can predispose your skin to excess dryness, and inflammation. 100% pure rosewater and witch hazel are some excellent natural alternatives to alcohol. Rose water has been used for hundreds of years for its superior pore-tightening properties. It also calms down redness and blotchiness of skin. An added bonus is its wonderful fragrance! Here is a homemade toner recipe that you can make with easily available ingredients.
4. Talking about fragrances, never use facial toners with artificial fragrance added to them. Like alcohol, fake fragrances too are very irritating to the skin. A common alternative name for artificial fragrances is parfum, and you should watch out for it.
5. Finally, it is preferable to pick a facial toner that comes in a spray bottle. This way you avoid having to soak a cotton ball for application. Spraying ensures an even mist all over your skin and prevents product wastage. In addition, it is also quite sanitary because you don't ever touch the product and thus keep it safe from contamination.
In this video, you will learn a remedy that will help you reduce oiliness and close open pores. Enjoy and please subscribe to my YouTube channel!
While we are on the topic of facial toner, here is an article by Kaila McIntyre-Bader; our guest blogger. She shares her personal experiences with finding the right toner while searching for products for her daily skin care.
My Search for the Perfect Natural Face Toner
Finding the right products for your skin can be confusing and frustrating. There are many things to take into account: skin type, daily routine, product ingredients, and the purpose of each skincare step. How is one to know which routine or which product is the right one?
My journey to understanding my personal skincare routine started in middle school when I became completely and utterly self-conscious about my teenage skin and the annoying blemishes covering it. I wanted to look like all the girls in the Seventeen magazine I read or the Hollywood movies I watched! I did some research, and all of it pointed me in the direction of over-the-counter products full of alcohol and salicylic acid to dry out my face and get rid of zits. I was willing to try anything, so I went to the drugstore and stocked up on cleansers with zit-zapping capabilities and oil-free moisturizers to keep me from getting a shiny T-zone.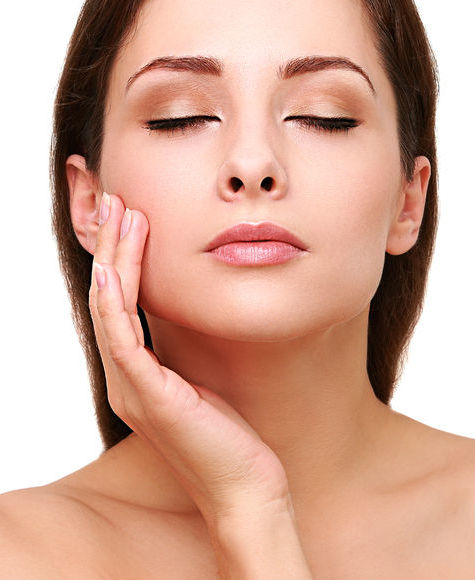 Needless to say, they didn't work. They also dried out my face to a point where it wasn't making enough oils to keep my skin looking healthy and hydrated. Not only did I still have blemishes, but I also had irritated, flaky skin. My first mistake was using products full of chemicals and alcohol instead of natural products with calming ingredients. The alcohol and salicylic acid in both the cleanser and the moisturizer made my sensitive skin even more irritated, and I ended up with more blemishes since my skin began to overproduce oils to keep my skin moisturized, clogging my pores.
I didn't realize any of this at the time, so I did some more research and stumbled upon astringents. Astringents are meant to tighten up pores and remove impurities and to be used in between cleansing and moisturizing. I bought an alcohol-based astringent and added it to my daily skincare routine, hoping it would be the solution to my problems. Sure enough, it dried out my skin even more! I felt so hopeless and frustrated!
It wasn't until college that I started considering natural products. I was sure they wouldn't work as well as the harsh chemicals that promised to get rid of my blemishes. I switched to cleansers and moisturizers with natural ingredients that calmed and moisturized my skin instead of stripped it of its natural oils. I also switched from an alcohol-based astringent to a natural face toner. The new face toner made all the difference in the world. Natural ingredients like rosewater and Eucalyptus reduced the appearance of enlarged pores, while essential oils moisturized my sensitive skin and gave it a healthy glow. For the first time in many years, my skin took on the texture and tone I'd been trying to attain for so long.
Natural face toners are a great way to make sure you spray or wipe away any impurities after you cleanse your skin and before you moisturize. It keeps your skin tight and closes your pores back up, giving your complexion a healthy, vibrant appearance. If you have both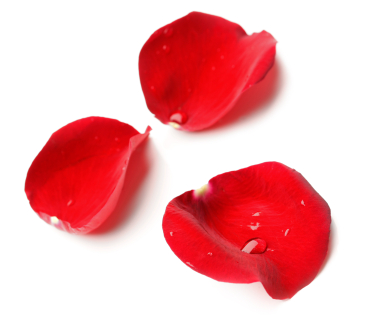 blemishes and dry skin, make sure to try out Apsara's Rose Dew Natural Facial Toner for Combination Skin. Regular use will provide overall hydration and nourishment.
Comments? Questions? Please use the box below to talk to me.
If you need advice for your skin care regimen, fill out this form and Sheetal will be in touch with you soon.
Go natural. It is good karma!