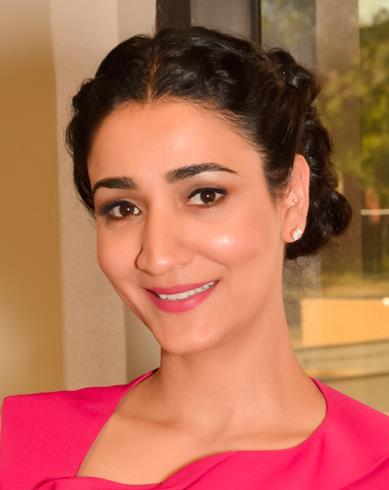 Left: Sheetal Rawal, scientist (human genetics) & founder of Apsara Skin Care
By: Vidushi R. & Sheetal R.
Almond: a miraculous nut that has been long known to us for its health benefits. Science recognizes that it can help in preventing heart diseases could have anti-cancer properties. Rich in vitamins E, A, D, calcium and magnesium, almonds are known to work great for skin health and to promote healthy hair & scalp.
High-quality skin and hair care products must rely on almonds due to its multi-nutritive nature and anti-aging properties.
Almond oil is extracted by cold pressing dry almonds and can be a highly important ingredient in the composition of skin care products. It is great for all skin types from oily to dry. This makes it a friend of all.
So why is almond oil so awesome in skin and hair care? What makes it so valuable? Do remember it has been in use in the Ayurvedic beauty and personal care for thousands of years. It continues to enjoy a stellar reputation till date.
1. Deep Cleans Your Skin: Pollution, dirt, and sweat can make your skin look very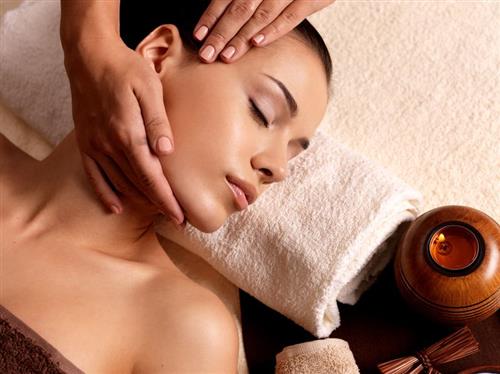 dull and weighed down. Often face washes and cleansers act far too superficially to be able to achieve a deep down clean, which is highly important for radiant skin. Almond oil not only cleans at the surface level, but it also goes in and does the job at a deep level too. Almond oil can be used as an effective makeup remover as well as massaged into the skin once a month to deep clean the pores. A 7-10 minute self-massage with almond oil can do miracles to keep your skin clean and radiant from within. Rich in Vitamin A, it can also reduce redness, dark spots and acne. This refreshes your skin making it look brighter, bouncier and younger.
Watch this video to learn how to combine saffron, turmeric, and almond milk into a fantastic remedy for dull skin and dark spots. Enjoy and don't forget to subscribe to my YouTube channel!
2. Provides Intense Nourishment: Its light texture makes almond oil a natural skin nourisher and revitalizer. It enhances your skin's ability to hold on to moisture and thus indirectly acts as a moisturizer too. High-quality almond oil as an ingredient in skin products reduces dryness and dullness. Especially when it is part of a natural serum, it can be simply magical to keep the skin vital, plump and radiant. Its deep penetration and absorption keep the skin soft and supple. The emollient nature of almond oil tightens the skin and reduces stretch marks very efficiently.
3. Reduces Redness of Acne & Sensitive Skin: Almond oil is very well known for its hypoallergenic properties. It calms the skin as it reduces irritation related to acne, excess dryness or skin sensitivity. It can also reduce the appearance of dryness of skin due to dermatological problems like eczema, psoriasis, and dermatitis.
Its immunity boosting and liver health-promoting properties could also strengthen the skin against these chronic skin conditions. A high-quality serum is incomplete without sweet almond oil as one of its main ingredients.
Monica uses Apsara products for acne and in this video shares her skin care story of transformation:
4. Fades Dark Circles: Are the dark areas around the eyes annoying you? Say no more. Almond oil is an awesome source of natural Vitamin E. As an antioxidant, Vitamin E can undo free radical damage due to excess sun exposure, stress, compromised diet & nutrition. All these factors are known to contribute to dark circles around the eye area. Almond oil is all nourishing and raises the hydration levels of the skin around your eyes. This helps fade the look of dark circles, which can appear far more pronounced if your skin lacks in nourishment. Needless to say, an eye serum worth any money must have sweet almond oil in it.
5. Promotes Glow & Radiance: Vitamin E is responsible for the anti-oxidant properties of almond oil. Simply put a good quality antioxidant boosts the clarity and glow of your skin. In combination with other antioxidants (like turmeric), almond oil is simply astounding in its glow-enhancing potential. Look for a product that has other natural antioxidants in addition to almond oil in it. Apsara's Sandalwood Serum is a great example.
6. Fades Dark Spots & Fixes Uneven Skin: Almond oil is believed to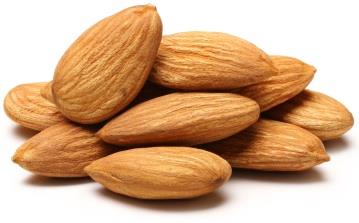 even out your skin tone and texture. It reduces dark spots and uneven patches on your skin. This is a big reason why almond oil must be part of your anti-pigmentation serum. Apsara's ROOP Saffron Bright Skin Potion and Rosehip & Citrus Nightly Serum have sweet almond oil in them. Both serums are great for pigmented skin. Loaded with minerals and vitamins E, A, B2, B6 and phytosterols, almond oil works very well to eliminate dark spots and imperfections of your skin. Regular application of almond oil is necessary to see this effect unfold.
7. Significantly Reduces Lines & Wrinkles: Vitamin E in almonds acts as a very potent antioxidant that delays the degradation of collagen fibers that are responsible for providing a firm structure to your skin. Almond oil also consists of Omega-3 fatty acids that nourish the skin, renew skin cells and help your skin hold on to high levels of moisture. This plumps out the skin superficially, making the appearance of lines and wrinkles far reduced. Regular usage considerably slows down the rate at which your skin ages. No wonder then almond oil has been celebrated in Ayurveda for its serious anti-aging properties. In my opinion (my picture on the right) and personal experience, no natural anti-aging product can be called complete if it does not have high-quality sweet almond in it. While formulating our Sweet Almond and Wheatgerm Age Defense Serum, I was definitely going to harness the power of almond oil, but I was also adamant to not leave behind the other anti-aging stars like wheat germ, rose hip, carrot seed, rose and many more.
I hope this article has convinced you beyond doubt that almond oil is not a trivial ingredient to be taken lightly. If you want seriously gorgeous skin, almond oil must be part of your daily skin care routine.
Ready to go natural with your skin and hair care? Need help? Fill out this form with your questions and I will help you make the move towards achieving flawless skin and healthy hair.
Go natural. It is good karma!