9 Easy Home Remedies for Dark Spots, Wrinkles, Dark Circles, Acne
By: Marty S.
Home remedies by: Sheetal Rawal, scientist (human genetics) & founder of www.Apsaraskincare.com
With a new year comes a new batch of New Year's resolutions. It is easy to promise something to ourselves: to lose weight, to eat healthier, to get out of the house more often. But most of the time, our resolutions never last beyond the month of January, and we end up back in our old patterns.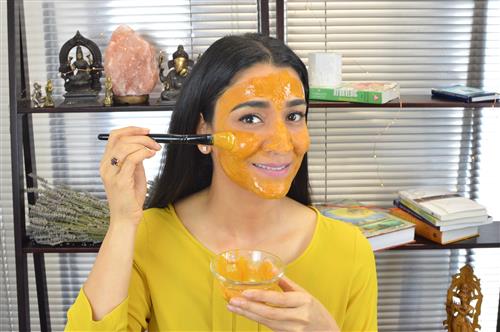 This year will be different. We should always strive to look our very best, whether it is the middle of January or the beginning of July. We might be a year older, but we do not have to look like it! Therefore, I propose a simple resolution for you all - to take at least one step towards a glowing appearance. To get started, I have compiled a list of ingredients and 12-minute beauty remedies that can make you look more youthful and glowing. This list may seem overwhelming at first, but even using just one ingredient and one recipe will leave you looking better than ever.
1. Aloe for Youthful Skin
Aloe, a staple in skin care, contains antioxidants and nutrients such as vitamins C and E, which makes it effective for combating wrinkles and improving the natural elasticity of your face. Even though there are many ways to apply aloe, the best way is through an exfoliator because it will work underneath the surface layer of your skin in order to get rid of dead skin cells and keep your skin moisturized. Likewise, using a daily lotion for your skin type with aloe vera in it is an excellent idea. That's the reason all Apsara lotions have organic aloe vera juice as one of their main ingredients.
Home Remedy:
Aloe, Lemon Juice, and Coconut Milk Skin Brightening & Exfoliating Mask
Ingredients
1 tsp. of aloe vera
6 drops of lemon juice
6 drops of coconut milk
Instructions
Mix these ingredients well.
Apply mask and massage skin for 3 minutes.
Leave mask on for 9 minutes.
Wash with warm water.
Follow with your toner, serum, and lotion.
2. Coconut Oil for Soft and Shiny Hair
Coconut oil is a highly versatile ingredient; it removes makeup, works as a lip balm, can be used in cooking, et cetera. Coconut oil is excellent for your skin; for instance, it can diminish stretch marks and even out skin tone. However, one of the other more popular applications of coconut oil is for your hair because it can penetrate your hair better than other oils. The fatty acids within coconut oil will lock in the moisture in your hair and keep it soft, dandruff-free, and frizz-free throughout the day. You can use it as a conditioner or apply a small dab of it on towel-dry hair.
Home Remedy:
Coconut Oil and Papaya Mask to Diminish Skin Imperfections
Ingredients
6 drops of coconut oil
1 tsp. of papaya
Instructions
Mix these ingredients well.
Apply mask. Massage skin for 3 minutes.
Leave mask on for 9 minutes.
Wash with warm water.
Follow with your daily skin care routine meant for your skin type. Click here to find out your skin type.
3. Castor Oil for a Deeper Cleanse
An excellent substitute for coconut oil is castor oil. While coconut oil may be the more recognizable of the two, both are very similar; for example, you can use either coconut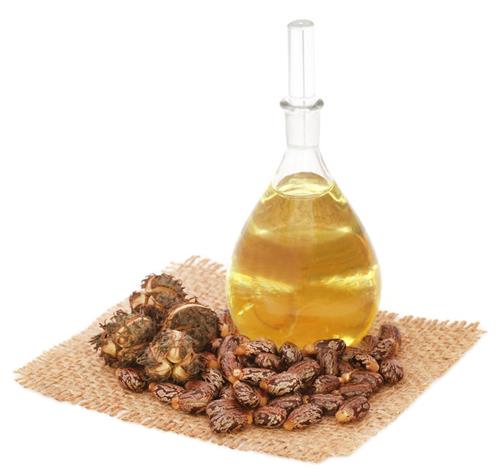 oil or castor oil as a skin nourisher. However, castor oil is best used as a facial cleanser. Castor oil contains ricinoleic acid and undecylenic acid; they are fatty acids that clean your pores of impurities and fight acne. It is very well known for its skin-degreasing properties. When applied regularly, castor oil keeps your face hydrated and your skin clear.  
Home Remedy:
Castor Oil and Jojoba Oil Mix to Nourish Your Skin
Ingredients
5 drops of castor oil
1 tsp. of jojoba oil
Instructions
Mix these ingredients well.
Apply and massage your skin for 3 minutes.
Leave mask on for 9 minutes.
Wash with warm water.
Follow with your toner, serum, and lotion.
Information
Jojoba oil penetrates deep within the skin and provides a lot of nourishment and balance.
In this video, you will learn an easy castor oil and turmeric home remedy to fade acne and remove blackheads. Enjoy!
4. Cucumber to Reduce Dark Circles, Puffiness & Wrinkles Around Your Eye Area
Because starting a new year can be pretty stressful, it is easy to quit a New Year's Resolution or two for the sake of convenience. Instead, though, remind yourself that you have the tools of relaxation right in the comfort of your own home. For example, did you know that cucumbers are a good source of Vitamin C, Vitamin K, and caffeic acid, which can make your skin look refreshed while also reducing wrinkles? This also makes cucumbers your best friend to combat dark under-eye circles. Did you also know that they help with puffy eyes and with sunburns? Turns out, cucumbers do more than cover your eyes during a nice spa day.
Home Remedy:
Cucumber and Black Tea Eye Area Perfecting Dab on Mask
Ingredients
1 tsp. of cucumber juice
1 tsp. of brewed black tea
Instructions
Mix these ingredients well.
Dab on with a cotton ball. Leave on for 9 minutes.
Wash with warm water.
Follow with your