Sheetal R. Scientist (human genetics) & founder of Apsara Skin Care.
Here are the top 7 tips and home remedies for flawless skin which will aid to transform your skin and make it flawless and radiant in little time. These remedies are easy and can be used 1-2 times a week or a day before that coming up an exciting party. Always remember to follow your home remedy with your serum and lotion to prevent dehydration and dryness of skin.
1. Raw Potato Juice
A lot of people may not be aware that raw potato is a remarkable ingredient for getting an even, glowing as well as flawless skin. Raw potato juice used on your face can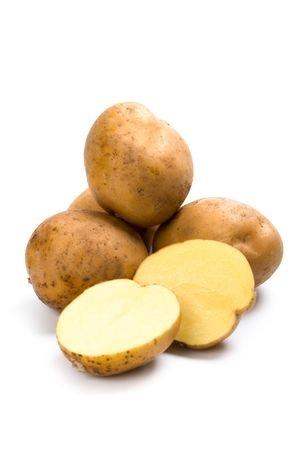 make
your skin glow and reduce skin pigmentation, scars, and
dark spots
. Potatoes have been used for their skin beauty-enhancing property in Ayurveda for 1000s of years. We may not know how exactly potato juice works to diminish skin flaws, but the truth is that it has been in use for a very long time.
Remedy
1 tsp. of fresh potato juice
1/2 tsp. of almond milk
Mix well and dab all over your skin. Wash in 15 minutes and then follow with your serum and lotion meant for your skin type. Click here to find out your skin type. Always choose skin care products meant for your unique skin type and concerns.
2. Aloe Vera
Aloe vera lessens dark spots, scars and leaves your skin flawless. This is thought to be due to aloe vera's ability to speed up the cell renewal process of the skin. It contains plant hormones likes auxins and gibberellins that help eliminate dark spots, unevenness, and dullness of skin. Your skin is left glowing and ready to light up a room. Aloe vera must be part of at least one product in your daily skin care routine so that your skin can get its benefits daily. A lotion with aloe vera as one of its ingredients is an awesome idea. Click here to get a list of all four Apsara Skin Care lotions. Each contains organic aloe vera juice.
Remedy
1 tsp. of aloe vera gel (buy organic gel or split an aloe leaf and scrape off some)
1 tsp. of mashed banana
Mix well and massage your skin with this creamy mix. A 5-8 minute massage is ideal. Leave on for another 10 minutes. Wash with lukewarm water and then apply your serum and lotion right away.
In this video, Sheetal teaches you an easy aloe vera and mango home remedy to get soft and glowing skin quickly. Enjoy!
3. Lemon Juice
Lemon has acidic properties that serve as a natural bleach for your skin. Citric acid in lemon juice is an alpha hydroxy acid which is well known for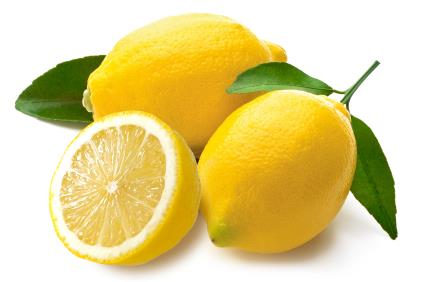 ts glow enhancing properties. You can use lemon juice on your face to make it spotless and even in very little time but be sure that it is never used alone. Used alone, it can be too harsh in the skin and can leave your skin very dry and sensitive, which only makes things worse.
Remedy
1 tsp. of avocado paste
1/2 tsp. of fresh lemon juice
Mix well and apply on your skin. Wash in 12-15 minutes and then apply serum and lotion right after. A natural serum for pigmented skin or blemishes with citric oils as one of its ingredients is a great bet to enhance the glow and clarity of your skin.
4. Tomato Juice and Oatmeal Paste
Tomatoes are rich in natural sulfur which removes the top layers of your skin, thus removing dullness, blemishes, and other imperfections. Oatmeal raises the hydration levels to your skin and also soothes dryness.
Remedy
Combine oat flour and tomato juice to make a thick paste. Apply it on your face and allow it to sit for at least 15 minutes. Rinse with lukewarm water. This aids in brightening your skin and lessens dark spots, blemishes, and scars. Follow with serum and lotion right away.
5. Sandalwood Paste
Sandalwood is a miracle of nature. It balances out your skin, firms it up and removes imperfections like blemishes in little time. It has been used in Ayurveda for perfect skin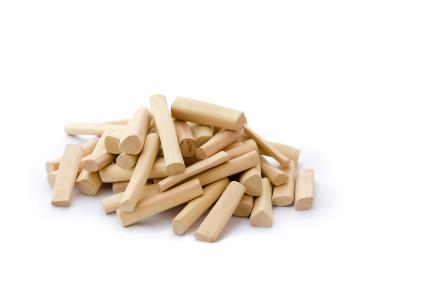 that is glowing, firm and radiant at all times. Click here to learn how sandalwood can transform and perfect your skin, regardless of your skin type.
Remedy
Add some rosewater to sandalwood powder and apply on your skin. Wash in 15 minutes and use your serum and lotion right after. Sandalwood is a rare ingredient and difficult to get. Apsara's Krishna Sandalwood Face Mask is made with high-quality sandalwood powder and many other natural ingredients for glowing skin.
Watch this video to learn how to combine turmeric and saffron to make your DIY face mask to fade dark spots and skin hyperpigmentation. This mask also promotes glowing skin. Use today and let us know your thoughts in comments below.
6. Papaya
It does not get any better than papaya when it comes to glowing and flawless skin. Papain—an enzyme in papaya is responsible for its magical skin renewal properties. It loosens up dead cells and reveals lustrous skin that looks decades younger than its real age. Apsara's Papaya and Sugar Face Mask uses the goodness of high-quality papaya extract to get your skin soft and glowing within minutes.
Remedy
1 tsp. of green papaya pulp
1/4 tsp. of vegetable glycerin
Aloe vera gel to thin it out if needed
Mix well and use this mix to massage your skin for 8-9 minutes. Leave on for another 5 minutes. Wash with warm water and apply serum and lotion right after.
"This is the only product that has ever worked on my acne. I saw results within 3-4 days."
7. Flax Seed
Flaxseed oil is a great source of omega 3 fatty acids that firm up your skin and make it look glowing and youthful. It is also awesome for the health of your hair an nails.
Remedy
1 tsp. of organic flax seed oil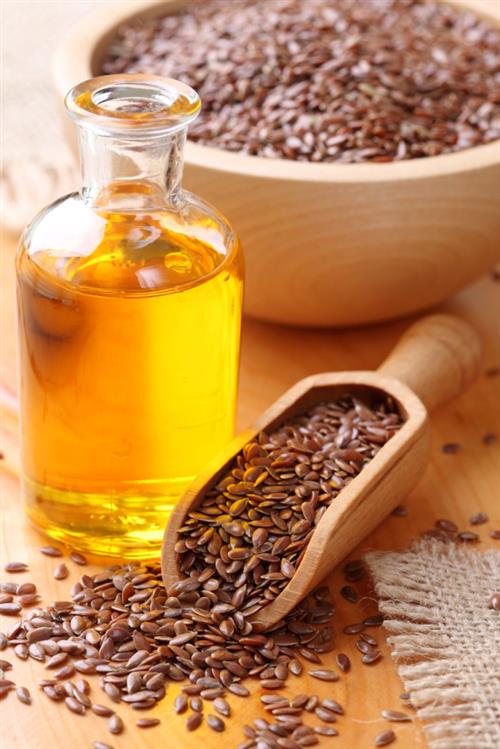 1 tsp. of almond oil
Mix well and massage your skin with this mix for about 10 minutes. Wash with warm water and follow with your serum and lotion. Taking flaxseed oil orally can be a great idea to keep your skin firm and radiant. Ask your doctor about any supplements you intend to take.
Hope you found these remedies useful and will use them regularly to keep your skin nourished, hydrated and healthy internally. This is bound to show in the perfect appearance of your skin externally. Remember, having a complete daily and weekly skin care routine is the most important habit to maintain the health and vitality of your skin so it can look gorgeous and beautiful at all times. Choose products made with high-quality natural ingredients. Be sure to stay away from harsh ingredients and your skin will show the results of this choice clearly enough for all to notice!
Got questions? Need help in getting your skin to be flawless and beautiful naturally? Fill out this form with your questions and help is on the way!
Go natural. It is good karma!