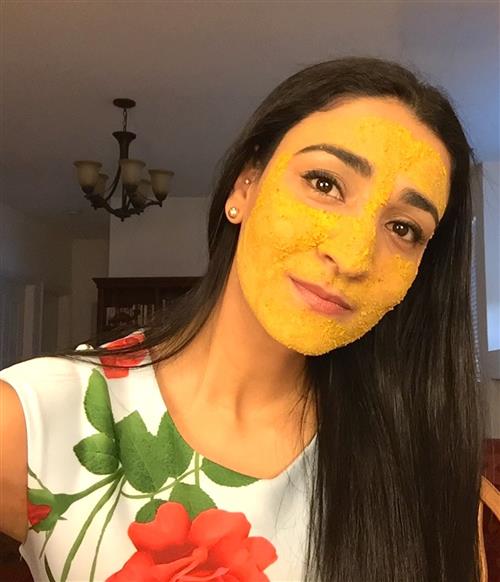 Left: Sheetal Rawal, scientist (human genetics) & founder of Apsara Skin Care
By: Marty S.
Home remedies by Sheetal Rawal
Blemishes, wrinkles, dull skin: because these skin issues are so different, it may be tricky trying to deal with all of them at the same time. If you aren't careful, addressing one of these issues might cause another to worsen or even a new issue to crop up. If you have blemishes, wrinkles, and dull skin, we understand your pain. Thankfully, we can look to Ayurveda for an answer; Ayurveda has long used turmeric to eliminate blemishes and wrinkles and achieve glowing, ageless skin easily. Turmeric does not simply have to be a precious spice for food. In fact, it can become a magical skin care remedy before your very eyes!
Not only is turmeric an Ayurvedic favorite, but it is also a favorite of ours as well. Our 5 homemade turmeric masks found below can diminish skin imperfections and boost your skin glow. We can't stop talking about our love for turmeric, and we hope that when you use any of these remedies, you will love turmeric almost as much as we do!
1. Turmeric Is a Robust Antioxidant-Rich Ingredient to Fade Wrinkles & Blemishes
One of the reasons why turmeric can reduce the appearance of blemishes, wrinkles, and other skin issues is curcumin. Curcumin is a special compound that gives turmeric its antioxidant and healing properties. As an antioxidant, turmeric helps neutralize the effects of free radicals on your skin. Free radicals can make our skin more prone to issues like blemishes, wrinkles, dullness, et cetera so we need to use antioxidants like turmeric in order to keep our skin healthy. Therefore, you should use turmeric if your skin needs a little rejuvenation and you want it to look ageless and flawless.
Ingredients
⅛ tsp. of turmeric
1 tsp. of potato juice
1 tbsp. of ripe banana paste
Corn flour, as needed
Instructions
Mix the turmeric, potato juice, and banana together. Sprinkle in enough corn flour until you get a thick paste.
Apply the mask and leave it on for 12 to 15 minutes.
Wash it off with warm water. Follow with your toner, serum, and lotion.
Use 1 to 2 times a week.
Notes
We also have many popular products that contain turmeric. Some of these include our Turmeric Herbal Facial Cleanser and our Rosewater and Turmeric Natural Facial Toner.
"Everything that's in there is like, it's the good stuff. It works so well; I love it so much. Not to mention that both these products smell absolutely amazing so I am a fan."
2. Turmeric Can Help You Get Acne-Free, Blemish-Free Skin
Turmeric is also known for being an effective antibacterial and antimicrobial agent, not just for your internal health but also for your external health. When your skin is not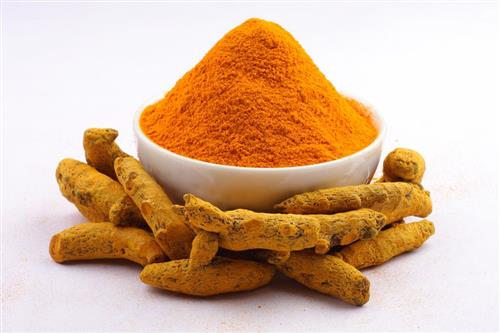 healthy due to bacterial infections, it may become inflamed, malnourished, or dull. For example, many people develop acne blemishes because of bacteria within their pores. When you use turmeric on your skin, you are helping purify it so that it stays vital and healthy. This effect is due to the curcumin in turmeric; it has been studied many times for its ability to inhibit bacterial infections and promote skin health. Beyond that, though, curcumin has even been studied for its wound healing capabilities and if it is beneficial for those suffering from skin diseases.
Ingredients
8 drops of apple cider vinegar (ACV)
⅛ tsp. of turmeric
10 red grapes, mashed
Brown sugar, as needed
Instructions
Mix the apple cider vinegar, turmeric, and red grapes together. Sprinkle in enough brown sugar until you get a thick paste. Continue mixing until the sugar has become fully incorporated into the remedy.
Apply the remedy and leave it on for 12 to 15 minutes.
Wash it off with warm water. Follow with a daily skin care routine based on your skin type. Click here to find out what your skin type is.
Use 1 to 2 times a week.
3. Turmeric Soothes Inflammation and Diminish Lines, Wrinkles & Blemishes Effectively
Not only is inflammation a major cause of many skin issues - for example, blemishes, wrinkles, acne, and hyperpigmentation - but it can also aggravate those issues if you already have them. Inflamed skin is redder, more swollen, and more irritated, which is a serious detriment for those of us wanting healthy and balanced skin. However, because of turmeric's antioxidant properties, this natural ingredient is a pro at handling skin inflammation. Using turmeric on your skin can calm your skin down and help restore it back to a healthy, natural, ageless state. Turmeric may also be utilized for sun damaged skin.
Ingredients
⅛ tsp. of turmeric
1 tsp. of rosewater
1 tbsp. of almond oil
Instructions
Emulsify the ingredients together with a fork.
Apply and massage your skin with this remedy for 3 to 5 minutes. Leave it on for 8 minutes.
Wash the remedy off with warm water. Follow with your toner, serum, and lotion.
Use 1 to 2 times a week.
Did you know that turmeric can also be used to reduce excess oiliness and shrink open pores? Watch this video to learn more. Enjoy and don't forget to subscribe to my YouTube channel!
 4. Turmeric Is a Supreme Anti-Aging Natural Ingredient for Wrinkles
Turmeric can even become your go-to anti-aging natural ingredient if you are experiencing premature aging, lines, or wrinkles. It has long been thought of as an anti-aging ingredient, both internally and externally. Since turmeric possesses anti-inflammatory and antioxidant properties, it can diminish the appearance of lines and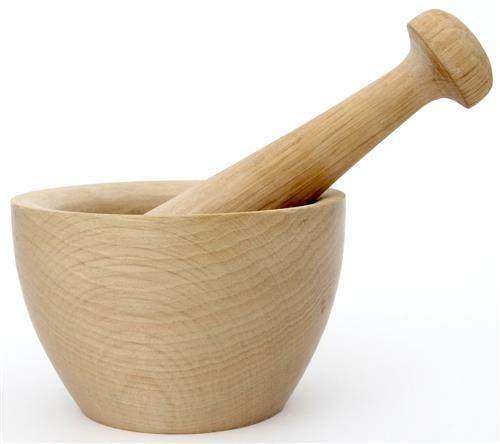 wrinkles while also helping promote collagen and elastin production. This can lead to a more ageless and refreshed appearance. Turmeric may also be beneficial to you if want to minimize the appearance of acne scars.  
Ingredients
⅛ tsp. of turmeric
3 medium sized dates
Rosehip oil, as needed
Instructions
Remove the pits from the dates. Pound the dates using a mortar and pestle until you get a paste. While pounding the dates, add enough rosehip oil until the paste has the consistency of ketchup. Mix the turmeric into the remedy. Apply and leave the mask on for 12 to 15 minutes. Wash the mask off with warm water. Follow with your daily skin care routine. Use 1 to 2 times a week.
5. Turmeric Can Greatly Improve Your Natural Skin Glow
Turmeric has been used for countless years in Ayurveda to get glowing, ageless skin instantly. Turmeric's ability to brighten your skin and even out your skin tone has been attributed to its antioxidant and anti-inflammatory properties. Many people have also used turmeric to minimize the appearance of dark spots and discoloration. However, due to the fact that it is very powerful, turmeric may stain your skin when it is not used properly. If you don't want your newfound glowing skin to look yellow, make sure that you follow the measurements carefully, including for all of the remedies found here. (Better yet, it is far easier to use a natural product that already contains turmeric. If you are interested in products like these, we have plenty at Apsara Skin Care, such as our Turmeric Herbal Facial Cleanser and our Rosewater and Turmeric Natural Facial Toner.)
Ingredients
6 drops of fresh lemon juice
⅛ tsp. of turmeric
1 tbsp. of apple juice
Bentonite clay or fuller's earth [Multani mitti]