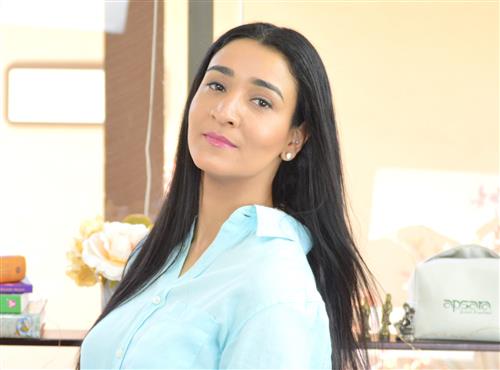 Left: Sheetal Rawal, scientist (human genetics) & founder of Apsara Skin Care
By: Marty S.
Recipes provided by Sheetal Rawal
Nobody wants to stress out over what to eat for lunch, dinner, or a light snack. There are not only so many options these days, it is also getting much harder to tell what is good for you and what isn't. Everyone has heard that stress can cause gray hair, but it can also be responsible for hair issues such as thinning hair and hair loss. There are so many things to get worked up over, and food should not be one of them.
Lucky for you, we at Apsara Skin Care have devised 5 simple food recipes that are healthy, good for your hair, and, most importantly, delicious. That's right! We know that you've been clamoring for more recipes ever since we published our previous article about a month ago. Don't worry because we're ready to give them to you. You don't have to worry about your next meal with 5 more recipes at your disposal.
Continue reading to learn 5 tasty recipes that are also great for your hair. These recipes are a must try and you should definitely consider sharing them with your friends and family.
1. Chia Seed Pudding for Thicker, Fuller Hair
To start your day, why not try this chia seed pudding? Not only is it delicious, it also contains plenty of protein. Protein is an essential nutrient for hair growth because your hair is made of protein, specifically keratin. When you aren't getting enough protein in your diet, your hair becomes weaker and more brittle. Therefore, eating chia seeds can lead to stronger, thicker hair.
Ingredients
2 tbsp. of chia seeds
1 tbsp. of maple syrup
½ cup of coconut milk
½ cup of coconut water
Instructions
Combine the ingredients in a mason jar. Tighten the lid and shake the jar vigorously until the mixture is evenly blended and there are no clumps of chia seeds.
Let the mixture sit overnight, either in the fridge or at room temperature.
In the morning, loosen the lid and enjoy as breakfast.
Information
You can put fruits such as banana slices or raisins on top of your pudding.
"I'm using [the cleanser], the moisturizing cream, and other products for my hair. It's beautiful, and it's been working on my skin."
2. Bean Stew for Absolutely Gorgeous Hair
Besides protein, two other important nutrients for hair growth are zinc and iron. Having a zinc deficiency is sometimes linked to alopecia and hair loss. Meanwhile, if you are not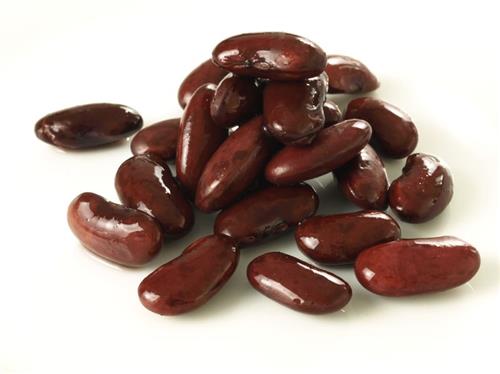 getting enough
iron
in your diet, your hair is not getting enough oxygen via blood circulation, which can also cause hair loss. However, beans are a natural source of both zinc and iron (as well as protein!) so incorporating more beans into your diet can lead to healthy hair.
Ingredients
½ cup of kidney beans
3 tbsp. of olive oil
½ tsp. of cumin seeds
½ tsp. of mustard seeds
4 black peppercorns
1 chopped dried red chili
3 whole cloves
1 tsp. of turmeric powder
Water, as needed
Salt, as needed
Instructions
Soak the beans in water overnight.
In the morning, strain the beans.
In a pan, heat the oil and add the cumin seeds, mustard seeds, peppercorns, chili, cloves. Heat the oil on medium heat until the seeds pop.
Add the beans to the pan. Stir for 2 to 3 minutes until the mixture is blended well.
Add salt per your liking as well as the turmeric and garam masala.
Continue to mix for another minute. Add 2 cups of water.
Let the mixture simmer on medium heat for 30 minutes until the beans are soft. Add more water if you want it to be soupier.
Information
You will definitely be able to find garam masala at your local Indian grocery store.
3. Lentils to Dramatically Boost Hair Growth
Lentils, also known as dal, are a part of the legume family and thus have the same benefits as beans. In addition to the protein, iron, and zinc found in this natural food, lentils are a good source of folic acid. As established above, iron helps improve blood circulation to the scalp and can boost hair growth. Similarly, folic acid improves the health of red blood cells. When your red blood cells are healthy, they can supply a lot of oxygen to your cells, especially your hair. This effect can result in thicker hair and a reduction in hair loss.
Ingredients
½ cup of split gram lentils [chana dal]
½ tsp. of black pepper
1 tsp. of cumin
1 tsp. of coriander
1 tsp. of turmeric powder
2 tbsp. of extra virgin olive oil
2 ½ cups of water
1 large tomato, chopped
Salt, as needed
Instructions
In a pot, mix all of the ingredients together really well.
Cook on medium heat until the dal is soft. If needed, add more water.
In this video, Sheetal will share with you an avocado & castor oil hair mask to reduce hair issues such as hair fall and dry hair. Enjoy and please subscribe to my YouTube channel!
4. Broccoli & Sun-Dried Tomato Stir Fry to Stop Thinning Hair & Hair Loss