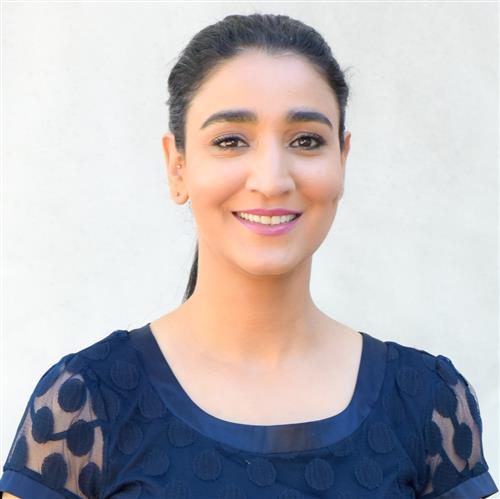 Left: Sheetal Rawal, scientist (human genetics) & founder of Apsara Skin Care
By: Marty S.
Spending a day at the spa and getting pampered is such a lovely experience. It is great knowing that when your skin is in the right hands, it can start to look firmer, more glowing, and more youthful at the end of your visit. However, when you don't have the time, money, and effort to go to the spa, you should know that you can easily create the spa experience at home. As long as you remember to be gentle with your skin, especially when you massage it, you don't have to worry about damaging your skin.
Of course, you can't use just about anything you find from your bathroom and kitchen on your face. To get the most out of your at-home spa experience, you need to rely on a few choice anti-aging natural ingredients that can enhance the look of your skin and minimize the look of lines and wrinkles. Today, we'll be highlighting 4 natural ingredients that, when used properly, can help you obtain firmer, more youthful skin. These 4 anti-aging natural ingredients are very versatile, and if you want to learn how to use some of them in a home remedy, we'll leave links to them down below.
1. Vitamin C
We know, we know: Vitamin C isn't exactly a natural ingredient by itself; Vitamin C is a compound that exists in many different natural ingredients. Yet, we've decided to highlight Vitamin C because it is skin-friendly and extremely beneficial. Vitamin C has shown to boost the production of collagen, a protein that supports your skin's elasticity. Your skin will naturally start to produce less collagen as you get older, but supplementing your skin care routine with Vitamin C can help keep your skin firm and minimize the appearance of fine lines and wrinkles. Also, Vitamin C can brighten up your skin and banish the look of hyperpigmentation, dark spots, and unevenness. This can result in a more glowing, even complexion.
Vitamin C can be found in many fruits of vegetables, but one fruit in particular that we love using in a home remedy is lemon. Lemons can irritate your skin when it is not diluted, but when it is used properly, it can get you some seriously amazing results. To get a sample of some of the lemon-based anti-aging home remedies we've written about in the past, click here. Alternatively, you can use our Rosehip & Citrus Facial Serum on your skin; this serum harnesses the power of Vitamin C and citrus fruits to diminish hyperpigmentation, dark spots, and discoloration.
"I really put [the Sweet Almond & Wheatgerm Serum] where my fine lines are prone, definitely here at the temples and the smile lines...I will love this product, and I am so excited to try more."
2. Carrot Seed Oil
Carrots are naturally healthy by themselves; as you may know, they contain nutrients like Vitamin A and Vitamin C, both of which help improve eye and skin health. However, when carrots are distilled into an oil, you get carrot seed oil, which can be used by your skin to help it look firmer and more youthful. A major reason why carrot seed oil is beneficial for your skin is that it is rich in antioxidants, and your skin needs antioxidants if you want to prevent signs of premature aging. Free radicals are molecules that can worsen the condition of your skin by disrupting your skin cells and causing damage and disrepair. Antioxidants can get rid of these free radicals so that your skin is less likely to develop premature lines and wrinkles. Furthermore, it is even thought that carrot seed oil may help protect your skin from sun damage.
If you don't have access to carrot seed oil, no worries. Using an anti-aging home remedy that contains carrots in it can work wonders on your skin. However, if you're interested in using a skin care product that contains carrot seed oil, consider using our Carrot Seed Lotion, perfect for those with dry or dehydrated skin.
3. Wheat Germ Oil
Like carrot seed oil, wheat germ oil is an antioxidant-rich anti-aging natural ingredient, likely due to the Vitamin E found in it. Wheat germ oil is also a good source of fatty acids, such as monounsaturated fats and omega-3 fatty acids. These fatty acids are critical for your skin in several ways. First, these fatty acids can deeply nourish your skin cells and eliminate dryness in the process. Since nourished skin is less likely to exhibit pronounced signs of aging, wheat germ oil can be fantastic in this regard. Second, wheat germ oil is anti-inflammatory. Using it on your skin can diminish inflammation, redness, and irritation so that your skin does not look problematic.
You can find wheat germ oil in your local natural foods store. If you don't want the hassle of a home remedy, it is also available in many skin care products. For example, our Sweet Almond & Wheatgerm Facial Serum is perfect for those who want an age defense serum in a small, handy bottle.
This anti-aging home remedy can help you detoxify your skin and minimize the appearance of fine lines and wrinkles. In addition to carrot juice, this remedy contains activated charcoal. Enjoy and don't forget to subscribe to my YouTube channel!
4. Almond Oil
Almond oil shares many of the skin care benefits of the beauty oils we listed above. Almond oil contains a lot of good fats that can nourish your skin cells, firm up your skin, and minimize the appearance of fine lines and wrinkles. It is also an excellent antioxidant due to the Vitamin E found in it; as a result, almond oil can eliminate UV damage caused by free radicals and sun exposure. However, what separates almond oil from carrot seed oil and wheat germ oil is that it is more accessible. If you want to start using almond oil at home, you won't have any trouble finding it in your local natural foods store or even grocery store. Almond oil is also used to make some of our skin & hair care products, for instance, our Sweet Almond & Wheatgerm Facial Serum, as mentioned above.
Here is a podcast episode where we will share with you not one, but three almond oil anti-aging home remedies. Enjoy and please leave us a review on our iTunes podcast page!
If you would like more anti-aging skin care advice from us, feel free to fill out this form. You'll receive a response soon.
Go natural. It is good karma!