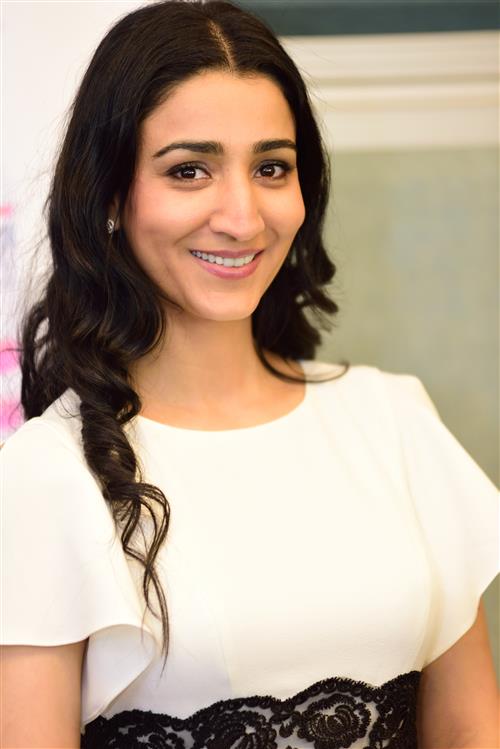 Left: Sheetal Rawal, scientist (human genetics) & founder of Apsara Skin Care
By: Marty S.
Your kitchen is a valuable resource, especially if you prefer to cook your meals. When your kitchen is well-stocked, it is a great joy to know that you can cook whatever it is that you fancy at the moment. However, there may come a time when you might not know what to do with all your ingredients. Perhaps there was a bulk sale that you could not pass up or you found a large supply of an ingredient hidden away in a cupboard and it's about to expire. Whatever the case may be, you should know that you can effortlessly transform your kitchen into a skin care spa. There are some natural ingredients that, when used correctly, provide some amazing anti-aging benefits.
Here are 4 anti-aging natural ingredients that you will be able to find in your kitchen. These 4 ingredients can minimize the appearance of lines and wrinkles as well as brighten up your skin. Not only that, they are so common that you may already be using them in your daily routine. And, if you are curious about how you can use these ingredients on your skin, click here to learn more.
1. Turmeric for Radiant, Ageless Skin
The first anti-aging kitchen ingredient we want to spotlight is turmeric, which, by the way, happens to be one of our favorite natural ingredients. Turmeric is renowned in Ayurveda for its beauty-enhancing and anti-aging benefits because it contains a special compound called curcumin, which has antioxidant and anti-inflammatory properties. Your skin can age prematurely and develop lines and wrinkles due to free radicals, molecules that damage your skin and impair collagen production. Antioxidants, however, can neutralize these free radicals and decrease any inflammation they may cause, resulting in more youthful skin. You could even use turmeric to minimize the appearance of scars and marks on your skin!
Turmeric also has a fantastic reputation as a skin brightener. Many swear by turmeric's ability to eliminate dullness and improve skin glow. However, keep in mind that turmeric may stain your skin, especially when used in larger quantities. Be careful when following any homemade remedy you find because only a tiny amount of turmeric is enough to get absolutely radiant skin (the turmeric remedies found on our blog page each contain a perfect amount). Even better, use a skin care product that already has turmeric in it if you want to get stunning results.
"My favorite thing to use is the [Root & Vetiver] facial cleanser. This is what I started off with, just the cleanser, and within, I'd say a week, I've noticed a difference. It doesn't make your face feel dried out. [Their cleansers are] nice and gentle and they make your skin glow, as you can see."
2. Almond Oil to Nourish Skin & Diminish Lines and Wrinkles
Another natural ingredient rich in antioxidants that you might find in your kitchen is almond oil. Almond oil has Vitamin E, an important antioxidant that has been studied
for its ability to protect the skin from sun damage. No matter what season it is, you can always use more sun protection. Slathering and massaging this oil into your skin is a small, simple way of keeping your skin flawless.  
Moreover, almond oil can give your skin a lot of nourishment. Not only is it an emollient (meaning it softens your skin naturally), but it also consists of many fatty acids, for instance, monounsaturated fats and omega-3 fatty acids, which help protect your skin and revitalize it. By using almond oil, lines and wrinkles might start to look less prominent and any dryness or roughness may become dramatically reduced. If you want to learn how to use almond oil in several home remedies, click here.
3. Oatmeal to Exfoliate & Hydrate Your Skin So That It Looks More Youthful
If you're regularly in a rush during the morning, you may have prepared oatmeal more than a few times for your breakfast. After all, it is very easy to prepare; all you need is water, oats, and whatever toppings you want on it. Incidentally, oatmeal's versatility and expediency make it a very powerful natural skin care ingredient. Oatmeal contains saponins, compounds that function as cleansing agents. This means that you can use oatmeal to clean your pores and keep your skin healthy. Plus, oatmeal is a gentle natural ingredient that soothes your skin effectively, ideal for those with sensitive skin and for those who are currently experiencing dryness, inflammation, or itchiness.
Beyond oatmeal's cleansing and anti-inflammatory properties, you can use oatmeal if you are interested in diminishing signs of aging. Surprisingly, oatmeal possesses a considerable amount of protein, and you need protein to replenish your skin's production of collagen. Oatmeal is also capable of exfoliating and moisturizing your skin. Oatmeal's texture allows it to slough dead skin cells while oatmeal improves your skin's hydration because it is an emollient. Using oatmeal either as a face wash or as a face scrub can leave you with skin that is soft, hydrated, and more youthful.
Use this remedy if you want to close open pores and reduce excess oiliness. It contains two natural ingredients that we've highlighted so far: turmeric and oatmeal. Enjoy and don't forget to subscribe to my YouTube channel!
4. Lemons for Bright, Wrinkle-Free Skin
Last on this list is lemon, but it is far from being the least. There are so many skin benefits associated with lemon that make it a must-use beautifying natural ingredient.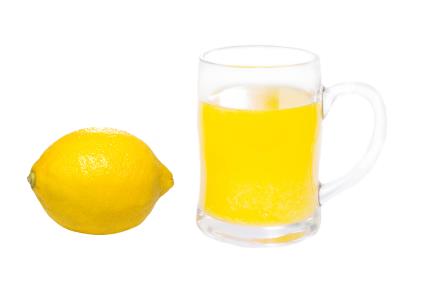 Today, we'll go over just three of them. First, lemons can reduce the appearance of lines, wrinkles, and signs of aging. Lemons contain citric acid and Vitamin C; the former is an alpha hydroxy acid that helps exfoliate your skin while the latter is an antioxidant that helps promote collagen production. Second, lemons are antimicrobial, which is perfect if you have acne or other blemishes on your skin. By getting rid of nasty bacteria within your pores, lemon juice helps contribute to a more spotless complexion. Third, lemons have been known to brighten up your skin, likely due to the citric acid and Vitamin C. If you have discoloration or hyperpigmentation, you might want to consider lemons.
However, although we love lemons, you should never ever use it without diluting it. Undiluted lemon juice can have a serious adverse effect on your skin and cause irritation, inflammation, and excess dryness. It may even exacerbate certain skin issues that you were originally trying to get rid of. If you want to use lemons safely, make sure to dilute the juice with water or follow a natural homemade remedy that does not use a lot of it.
Looking for personalized expert skin care advice? Fill out this form to get help from Sheetal right away.
Go natural. It is good karma!