3 Home Remedies to Eliminate Under-Eye Dark Circles & Puffiness
Please press Play to listen to the podcast:
Dark circles and puffy eyes can be so frustrating to wake up to. Even when you manage to get a good night's sleep, these eye issues instead tell the world that you woke up less than an hour ago. Dark circles and puffy eyes also make us look much older than we actually are. You can make the area around your eyes look radiant and youthful, but if you have dark circles and puffy eyes, all that work won't matter. Besides wearing sunglasses all the time, is there anything we can do about it?
In this episode of the podcast, Sheetal will go over 3 remedies that can dramatically reduce the appearance of dark circles and puffy eyes. These remedies will help brighten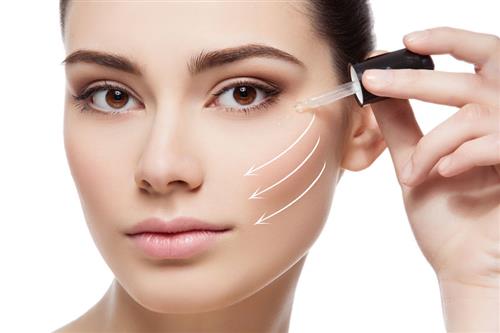 up your eye area as well as nourish the skin. Although there are products on the market that directly deal with these eye issues, they are filled with harsh chemicals that aren't worth the effort. (Apsara's
Cucumber Under Eye Serum
, on the other hand, is all natural and contains no harsh chemicals.) If you are sick of having eyes that do not reflect how youthful and energetic you really are and tired of people asking if you are feeling well, you need to listen to this episode today!
If you're listening on iTunes, please subscribe and review us! Your feedback will help us know how we can improve this podcast moving forward. In fact, if you email us a screenshot of your review, you will receive a free Lip Nourishing Salve from us! If you have comments or future topics you want to be discussed, leave a comment in the section below. Finally, if you need advice for your skin care routine, click here to fill out a form and Sheetal will respond back shortly.
Please press Play to listen to the podcast:
Go natural. It is good karma!