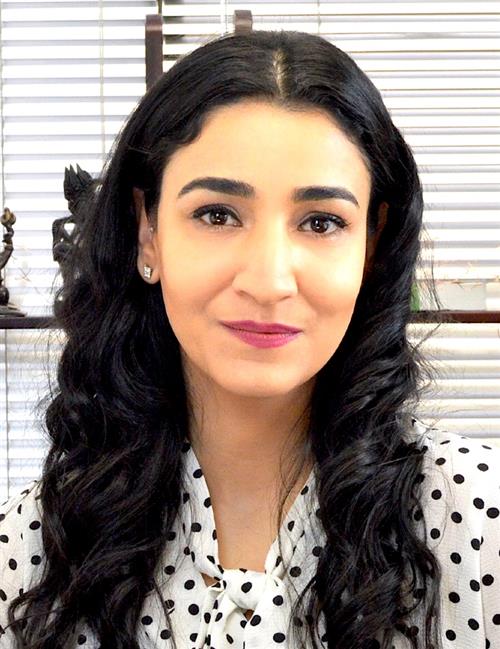 Left: Sheetal Rawal, scientist (human genetics) & founder of Apsara Skin Care
By: Stephanie Burch
Turmeric: The Powder of Gods. One of the most talked about, ancient healing ingredients out there.
Turmeric (Curcuma longa) belongs to the ginger family, and like ginger, it too is a tropical plant. To the best of our knowledge, turmeric comes from South India and this region is the world's largest producer.
With thousands of studies showing turmeric can help everything from inflammation to early aging, this yellow powder packs a powerful punch and of course, it's a miracle worker on the skin.
Turmeric is also believed to have some effects in helping with stress. It has been suggested that turmeric can support our mood and mental wellbeing. And don't we all know how turmeric is well known for its natural anti-inflammatory properties?
I have been a huge fan of turmeric for years. It is one of the top herbs that can help with so many health concerns. It could well be a key part of that imaginary potion we call the "elixir of youth."
Here's why turmeric it is great for your skin and must be in your skin care products and DIY remedies.
It has natural anti-bacterial properties: Turmeric has been used for generations as a natural antibacterial agent. Turmeric paste is still used in India to heal small cuts and burns. Turmeric heals wounds and helps with recovery from infections like the common cold. If you have oily or acne prone skin, you will love turmeric.
Usage Tip: A mixture made with sandalwood powder (freshly prepared paste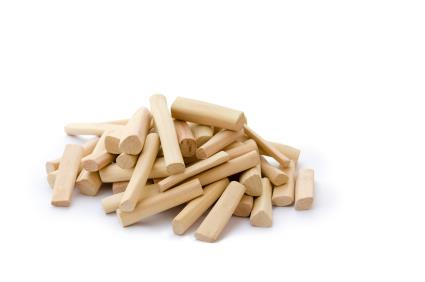 from a sandalwood bar or powder mixed in water), turmeric and a bit of orange juice can do wonders. To 1 tsp. of sandalwood paste, add 1/4th tsp. of turmeric powder and 10 drops of fresh pineapple juice. Then apply on your skin and wash in 15 minutes. Always follow with your serum and lotion right after. Caution: do not overuse turmeric since it can leave the skin stained.  
Amazing anti-aging properties: Turmeric provides great hope to aging skin, and more specifically to keep early aging under check. It significantly slows the rate at which your skin ages. Turmeric scores very highly on the scale called ORAC, which measures the antioxidant activity of ingredients. Cloves also score highly on this scale.
Antioxidants are essential for protecting the health of the skin's cells by preventing free radicals from destroying their membranes. Antioxidants also offer protection from UV rays of the sun, which can be a leading cause of aging of skin depending on the extent of your sun exposure of course. It could be a key contributor to the visible signs of aging. So then one can only imagine the stunning results of using products with turmeric essential oil in them. An essential oil is the most effective form in which a herb or flower can be used on the skin.
"...[My son] has been using it and we can see the difference. [We] used to get breakouts very frequently...but both of us are doing much better after [we] started using it. We have been using it for the past 2 years."
It is thought to reduce excess facial hair: This is what granny said, and looks like there is something to it! If applied daily, it has been seen that turmeric helps to reduce the appearance of facial hair which is an issue disliked in general by ladies. One needs to apply it daily over a period of time to see the difference; that is the recommended usage per the ancient system of Ayurveda. But do we know how turmeric does this magic? No. Not yet anyway. Do we know how long it takes for it to work to reduce the appearance of excess hair? Sadly we don't. Hoping a study can be conducted to know more about turmeric's usage in this area.
Boosts skin's elasticity: Turmeric helps to keep your skin looking young and firm. Turmeric's anti-aging power is not limited to its antioxidant properties. No. Studies suggest that it could potentially interfere with the activity of elastase, which is an enzyme that is linked to the degradation of elastin.
Elastin and collagen, are proteins that keep your skin firm and lifted rather than loose and sagging. Degradation of elastin cause lines and wrinkles of skin as well. Wow! That is truly astounding and gives turmeric a powerful edge as an anti-aging ingredient.
Usage Tip: Mix 1 tsp. of oat flour, 1/4th tsp. of turmeric powder, and enough mashed avocado to make a paste. Add 6 drops of vegetable glycerin. Massage your skin with this mix with upward strokes for about 10 minutes. Then wash with lukewarm water and use serum and lotion for your skin type. Don't know your skin type? Read this page for help to figure it out.
It helps lighten pigmentation and dark spots of skin: If you have hyper-pigmentation and discoloration then using turmeric can help. Turmeric is said to lighten the appearance of pigmentation and even out your skin tone.
In this video, Sheetal shares an easy home remedy using turmeric to absorb excess oil on your skin in minutes!
So I tried this DIY mask to see for myself:
Ingredients
1 tsp. of coconut milk
1 tsp. of aloe vera gel
15 drops of fresh lemon juice
1/4th tsp. of turmeric powder
(Be very cautious when using turmeric in DIY remedies because it can stain the skin which is why we use lemon juice in this mixture).
So, I lit my candles, put on my Paris Nights CD and slathered the dark orangish-yellow mixture on my face. Then I sat back to relax and let this miracle plant do its thing for about 10 minutes. I imagine I am walking along the beautiful Seine River, Eiffel Tower in the distance, the aroma of France in the air, flowers blooming all around (it's spring in my fantasy.) Then I see some handsome French men wearing berets and eyeing me! Then, they began to point and laugh because my face is YELLOW!
Time to wash off!
The first thing I noticed is that my skin feels smoother and tighter. It seems to have boosted the elasticity and firmness of my skin. The next morning, I felt my pores were smaller and my skin looked more youthful and smooth. I will continue to do this mask a couple times a week as I'm sure with repeated use the results will become even more noticeable.
I've been addicted to The Juice Bar here in Nashville lately and may go sometimes twice a day. I always ask for turmeric in my smoothies or power shots. The guy working there came out and actually said, "Good choice with the turmeric. I do two shots a day and I never have to take Ibuprofen anymore. It works so well as a natural anti-inflammatory and painkiller." Go figure!
I drink turmeric at night with lemon juice and cinnamon (another great antioxidant) to help with sleep. We rest much better when our bodies are alkaline and not inflamed. And remember our cells heal and replenish as we sleep so anything you can do to sleep and heal at night will certainly show up on your face!
So get some turmeric on your face and in your diet! Turmeric essential oil in your daily skin care products is a must if you want your skin to look glowing, flawless and naturally youthful.
Just a word of caution: If you plan on having any French fantasies, remember to wash it off before walking along the Seine!
Ready to go natural with your skin and hair care? (Almost all Apsara products have turmeric essential oil in them in addition to other awesome ingredients). Fill out this form for personalized help from Sheetal who is the founder of www.apsaraskincare.com and a scientist in human genetics.
Go natural. It is good karma!