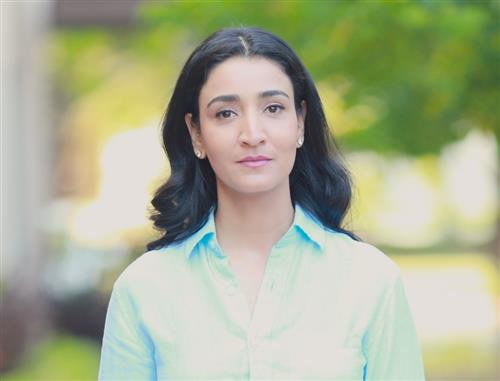 Left: Sheetal Rawal, scientist (human genetics) & founder of Apsara Skin Care
By: Sheetal Rawal
Rosehip oil is known for its healing, hydrating, and nourishing properties. It is a natural source that revitalizes and helps raise the water retention levels of your skin cells. It is extracted from the seeds of Rosa Moschata, a member of the rose family, and works wonders when applied to the skin topically. When rose flowers on a bush cease, what remains is a green sphere that turns red in time. This is a rosehip, a significant source of immunity-boosting compounds. It is as good externally as it is internally. Rosehip tea is well known to help you recover from a cold due to its healing and antioxidant properties. It also helps your skin glow with health and vitality.
You wonder why rosehip oil is such a sensation in the world of beauty today? It is because this magical oil has a high content of skin rejuvenating vitamins such as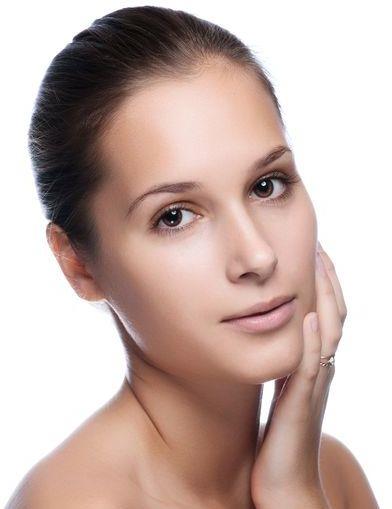 vitamins E, C,
D, and A, all of which enhance cell growth, provide moisture to the skin, and act as antioxidants. It also contains omega-6 and omega-3 fatty acids.
Thus the application of rosehip oil fights inflammation on the skin, reduces dryness and scarring, and keeps fine lines and wrinkles from appearing before it is time. In fact, it can be said that regular application of rosehip oil on your skin alone - or better yet in form of a high-quality product - can prevent early aging of skin.
Let's take a look at the different ways you can incorporate this beneficial oil in your skin care routine for younger and clearer-looking skin.
1. Nourishing Dab On: In wintertime, the skin tends to dry up and asks for something that keeps the nourishment locked inside. Your serum or lotion may have rosehip oil in it, which seems great, but wait and have a look at the entire ingredients list. Harsh chemicals in skin care products can undo the effects of any natural ingredient in the mix. So be cautious and choose wisely. A reliable natural product with rosehip oil is one that is as natural as possible and has no added ingredients that do not need to be in it.
Home Remedy
Mix a drop of rosehip oil with 1 tsp. of rosewater and massage it evenly on your face in upward motions 1-2 times a week. Massage with gentle upward strokes for 5-7 minutes. The essential fatty acids present in the rosehip oil will help keep the moisture intact and give your skin firmness. Make sure you apply a serum afterward to keep the skin looking dewy.
This remedy can do wonders for your skin and provide a lot of nourishment. Watch this video to learn more! Enjoy and please subscribe to my YouTube channel.
2. Makeup Primer: Cracked foundation lines, powdery base all over your face, and a chalky looking skin tone: admit it, we've all been there! Girls everywhere are always on the look-out for makeup primers that settle in evenly for the entire day without drying up the skin. Look no more, nature has the perfect solution yet again.
Home Remedy
Since it is a dry oil, rosehip oil can be directly applied as a primer before applying makeup. This helps prevent the appearance of that "caked up makeup" look. When you are running low on time, just mix a few drops of this oil with your foundation to help the foundation settle in easily and evenly. Using a serum with rosehip oil already? Well, then you can use a few drops of your serum and have it double up as your makeup primer. Sounds like quite a winning idea to me. I love multipurpose products. Apsara's Sweet Almond and Wheatgerm Age Defense Serum has rosehip oil as one of its ingredients. Click here to check it out.
3. Lip Balm: Your lips need exclusive attention. Why? Because the skin on your lips is very different than the skin on the rest of your face. Lack of vitamins, a poor diet, and a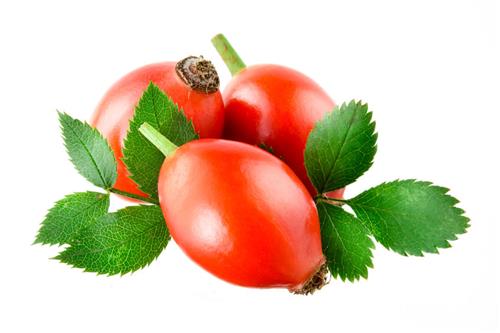 low-maintenance attitude are sure to be mirrored on the face in form of many issues. Dry & cracked lips are clear indicators. Dry lips can also look discolored sadly. Cold weather and lack of humidity in the air around us can also make your lips dry, chapped, and discolored. Being armed with a harsh chemical-free lip product is a must. I keep mine with me all the time. But when you begin to use a truly high-quality lip salve, you will find (as I did) that you don't need to use it any more than once or twice a day. That is a sure way to know that your lip product is worth your company.
Home Remedy
Natural Vitamin E is a go-to solution for dry, chapped lips and its ample presence in rosehip oil makes it a highly effective choice. And a wise choice I'll say. Gently rub a drop of high-quality rosehip oil on your lips before going to bed and wake up with pillow soft lips.
4. Natural Botox for No Harsh Chemical & Safe Anti-Aging: Our skin ages. Let's face it. Although it is a natural process that should be embraced, in the present world of environmental pollution, toxic additives in the food chain, stress leading to unhealthy sleep patterns, our skin ages in an unnatural way and way before time. Sagging skin, dark spots, fine lines, wrinkles, and dullness are totally avoidable. How? Switch your personal care products to ones that have no harsh chemicals and in addition to that, are made with high-quality natural ingredients. Switch your food to high-quality produce that is vital with nutrients and trace elements. Keep your stress levels down.
Home Remedy
Mix 1 tsp. of rosehip oil with 1 tsp. of almond oil and 5 drops of castor oil. Use to massage into your skin 2 times a week. While rosehip brightens your skin, almond oil brings in anti-aging properties and castor oil calms your skin and deep cleans the pores.
5. Scar and Blemish Remover: As hard as it is to get rid of acne, the leftover scars and blemishes are a different ball game altogether. Blemishes could also be a result of too much sun, age spots or hormone-drive pigmentation. Before you allow these blemishes and spots from taking the fun out of your day, consider having a complete daily skin care routine, with at least one product in the routine that provides your skin rosehip oil. A serum does this better than anything else. Why? Because it travels deeper into your skin than a lotion can.
"I bought two of your serums, just the serums, the [Rosehip & Citrus serum] and the [Sweet Almond & Wheatgerm serum]. They made this [hyperpigmentation] go away."
Home Remedy
To 1 tsp. of rosehip oil, add 1 tsp. of mashed up green papaya pulp, 10 drops of fresh lemon juice and 1 tsp. of powdered brown sugar. Apply and wash in 15 minutes. Always follow with your serum and lotion. This remedy can be used 1-2 times a week as an excellent supplement to your daily skin care routine.
Got your own rosehip story to share? Which natural ingredient has helped your skin the most? Please share your comments with us below.
Ready to get flawless skin and healthy hair naturally? Got questions? Fill out this form with your questions and get expert skin & hair care help & guidance.
Go natural. It is good karma!