Left: Sheetal Rawal, scientist (human genetics) & founder of Apsara Skin Care
By: Sheetal Rawal
Ok even before I get started let me make one thing very well known. I struggled with dry and frizzy hair for years. So now when I get asked questions about dry hair and the dreaded frizzy hair, I can relate in a heartbeat. Do I still have frizzy hair? No. An emphatic no. Not at all. It is a thing of the past. It has been so for nearly 2 years.
Now that I have steadily implemented many changes in my hair care routine, I can be very confident in sharing my own secrets with you all. First, let's start with what I was doing on a daily and weekly basis that made dry and frizzy hair inevitable.
Washing Twice and Sometimes Thrice a Week
I felt I had to since, after 2 days of washing, my scalp felt oily and unclean. That wasn't quite bearable for me. So I washed as often as I felt the need. I did use conditioner but it didn't help with frizzy hair.
"I was having lots of issues with my hair. Lots of itchiness, lots of dandruff…I heard about Apasra…I ordered oil and a shampoo. I feel the difference now. [All of my] itchiness is gone. Hair fall is almost gone…I still do have some dandruff, but I feel it is improving a lot. I definitely recommend all the hair products."
Using a Shampoo that Had SLSs and Parabens
I will not name any brands, but definitely, these products were not SLS and paraben free. It turned out that that was going to be my minimum requirement as I researched and delved deeper. SLSs are harsh detergents. Our hair and scalp do not need to be assaulted by them when the job can be done with much milder and botanically derived foaming ingredients. Sulfates are so strong they rob the nourishment from scalp and hair. And then what happens? Scalp overproduces oils to protect itself. That is exactly what nature intended our body to do: to defend itself in the face of attack or challenge. This excess oil makes one want to wash too often. Do you recognize a vicious cycle developing here? Like the plot of a movie unfolding! We all know how it will end.
Not Oiling My Hair Every Week
I will say in my defense that I was always drawn to oil massages but there were two main issues I faced. One was that I didn't work on developing the self-discipline to use a hair oil at least once a week. Second (and perhaps even more important) I simply didn't find a hair oil that was really pure and worthy of any respect. Certainly, the herbal brands that I used weren't effective enough for me to stick with them.
Using Styling Products to Tame Frizzy Hair
This was the worst thing to do and yet so necessary if I didn't want to walk around with frizzy hair. So in came the mousses and the sprays to sit the frizzy hair down. Horrible idea! Now I cringe thinking of those alcohols and harsh chemicals that I was assaulting my hair with. But I am happy to say, "No more!"
Transformation and a New Wholesome Approach
Well even at the outset I will say that I do realize that my story of dry hair and frizzy hair is very unique. That is because of my passion for perfect personal care using natural ingredients combined with my training as a scientist in human genetics was going to lead to a company's birth.
After I had researched and developed more than 20 skin care products, it was obvious that hair care was absolutely the next project. Definitely, the huge success of Apsara's skin care range was a sure encouragement that I was on the right path and my R&D and new product development must never stop.
I also made a detailed video about hair and scalp health, and what can be done to address common hair and scalp issues like hair fall, dandruff, early greying of hair etc. Enjoy and please subscribe to my YouTube channel!
So I made these changes and I encourage you all to consider them as well to get frizz-free hair:
Wash Your Hair as Few Times as You Can
Well, this can be quite a transition I know. I have to admit it was not so drastic for me because I realized that over-washing was literally leaching out the vitality of my hair. Think of a road riddled with potholes. Such becomes the state of dry and frizzy hair. It is very broken and damaged and that becomes extremely visible. As I decreased the number of washes, it was evident that my scalp and hair were both showing the benefits of less exposure to the salts in the tap water, which can definitely compromise the integrity of both hair and scalp. Have you heard people complaining of excess dryness and hair fall after moving to a new place? This could be due to many factors, but definitely, differences in the composition of tap water from place to place can play a major role.
Use SLS and Paraben Free Shampoo & Conditioner (at the very least)
Yep, this one became clear as daylight to me as I started researching and trying out one formulation after another to compose the one that was perfect. It had to be SLS and
paraben free of course, but also free of many other nasty chemicals that have invaded the personal care industry. It had to be gentle enough for babies and yet effective enough that it would pass my own acid test. The goal was frizz free hair and no dry hair, but not at the cost of that clean feeling that comes after you have washed your hair. After about a year of experimenting and programming my brain with a clear intention,
Rosemary and Amla Shampoo and Conditioner
were born and launched. I have never seen dryness or frizz after making the shift to these.
Users tell me
they are amazed at the transformation of their hair and scalp as well (read frizzy hair gone!).
Oil Your Hair
I am very capable of jumping on a rooftop and announcing this on an amplifier! This is how strongly I believe in oiling your hair and scalp regularly (once or twice a week). Well,
come to really think of it, this basic personal care principle has been around for 5000 plus years (with Ayurveda being perhaps the oldest and strongest proponent of it). So I might be pulling an old book from the attic, but I am certainly not writing it. To prove the point to you, here is a simple
homemade hair mask
(it has oils as well) that you can put together yourself and watch your hair turn glossy and far more manageable.
As I said earlier in this article, I had not had the luck of finding a pure herbal hair oil that rocked my hair care world. So I was sure to burn some midnight oil and get to work. It took work for sure, but my hair oil formula was worth every second I spent on developing it. Rosemary and Amla Hair Oil is a blend of some choice natural and Ayurvedic ingredients, each known and respected for its capability to literally transform the health of your hair.
This oil was launched softly. Meaning I didn't talk about it very much in the beginning (honestly I don't know why). But in a couple of months (that's all!), we were routinely out-of-stock. It was hard to keep up with the demand. It was a hit. Of note in this formula are ingredients like sweet almond oil which packs the punch of essential fatty acids and proteins, which means superior nourishment to the scalp and thus hair that is vibrant from the root itself. Amla which is a serious source of vitamin C (picture a head of lustrous hair). Rosemary which is known in the western natural systems to be the queen hair care herb. It has natural antifungal properties, which means a pacified scalp that has none of the common issues like flakiness, itchiness etc.
Stay Away from Styling Products
I mean it really. Now that you have put into practice some very important changes in your hair care routine, you can't just blow it all by using these products that (almost all of the
time) contain such harsh ingredients like alcohol, parabens, mineral oils etc. These ingredients are well known to dry and dehydrate both your skin and hair. So you really do not want anything that can be even a minor setback in your resolve to have seen the last of those frizzy hair days. So what can be done in case one desires to tame an occasional flyaway?
Get 2 drops of jojoba oil and rub into your palms. Now gently pass your palms over your hair. That's all. Since you do not want your hair to be oily, start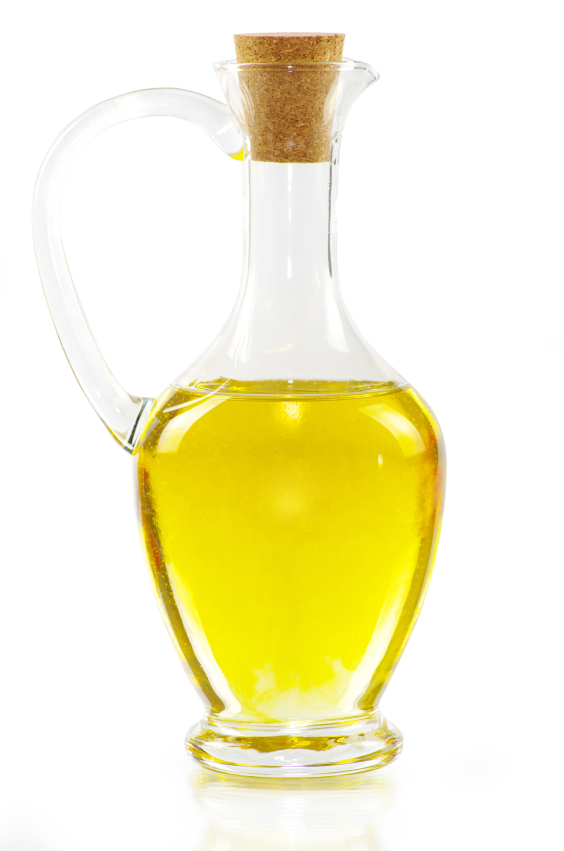 with just 2 drops and then add if needed. It won't take you long to find just the right amount that does the magic.
I hope this has been an informative article for you get deliverance from dry and frizzy hair. The added health advantage is that you also significantly decrease your exposure to harsh chemicals like SLSs, parabens, alcohols etc. Remember always: What you put on your scalp and hair ultimately travels inside your body. Skin is after all the largest organ of your body.
Got your own hair care story or comments to share with me? Please comment below.
Want expert skin and hair care advise? Please fill out this form to ask me your questions.
Go natural. It is good karma!