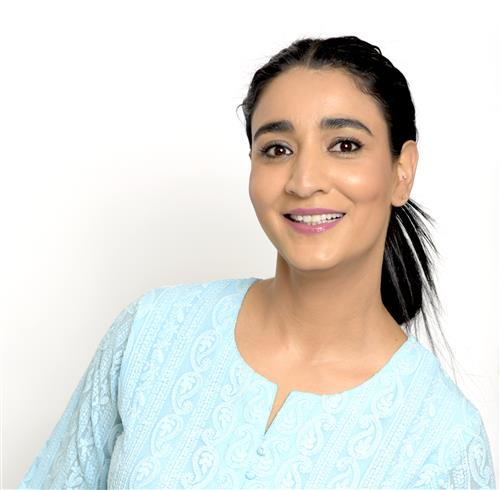 Left: Sheetal Rawal, scientist (human genetics) & founder of Apsara Skin Care
By: Marty S.
Home remedies by Sheetal Rawal
If you want glowing, spotless skin, the easiest way to do so is by using adaily and weekly skin care routine. Although this doesn't sound particularly glamorous, a daily and weekly skin care routine can help you get the best results. Using your toner, serum, and lotion consistently is what you should strive for. However, sometimes we just want to use something quick and easy, something that can make our skin look more glowing and spotless in a short amount of time. Many products on the market advertise just how well they may work in a matter of minutes, but there might be drawbacks that are not worth your time. Fortunately, there are home remedies you can use to get glowing, spotless skin at home.
Today, you will learn 3 home remedies that can help you get glowing, spotless skin in 15 minutes or less. Not only do these remedies work fast on your skin, but they are also easy to make, with natural ingredients you may already have at home. These DIY home remedies should not supplant your daily and weekly skin care routine, though. Instead, you should these remedies alongside your toner, serum, and lotion so that your skin is given as much care as possible.
1. Vitamin E, Coffee & Turmeric Home Remedy to Banish Skin Imperfections & Increase Skin Glow
This home remedy is rich in antioxidants! Antioxidants are special compounds that reverse the effects of free radical damage on your skin; this, in turn, can undo the appearance of skin imperfections and help your skin look more glowing, youthful, and spotless. There are three antioxidants in this remedy that are significant. First, Vitamin E has been studied to be a fantastic antioxidant, and many people consider Vitamin E to be a great anti-aging natural ingredient. Second, coffee can wake up in the morning, but it also contains antioxidants like caffeine and polyphenols that help minimize inflammation and brighten up your skin. Last but not least, we haven't forgotten about turmeric. Turmeric is a potent antioxidant because of curcumin; it is an Ayurvedic mainstay that has been used for countless years to amp up the glow of the skin and even your skin tone.
Ingredients
5 drops of Vitamin E oil
¼ tsp. of turmeric powder
½ tsp. of brown sugar
1 tsp. of instant coffee
Rosewater, as needed
Instructions
Mix the Vitamin E oil, turmeric, brown sugar, and coffee together.
Add enough rosewater to the mixture until you get a runny paste. Continue mixing until the brown sugar and coffee have melted into the rosewater.
Dab the remedy on your skin with a cotton ball. Leave it on for 12 to 15 minutes.
Wash it off with warm water. Follow with your toner, serum, and lotion.
Use 1 to 2 times a week.
"My skin [feels] radiant and healthy and really looks nice. I see a lot of changes since I started using it. I recommend it highly."
2. Chickpea Flour Home Remedy to Reduce Acne Breakouts & Get Spotless Skin
Your skin might not be as glowing and spotless as it could be if you have oily or acne-prone skin. When your skin produces a lot of oil, your pores may become easily clogged, which can lead to not only dull skin but also blackheads, whiteheads, and acne. To remedy this, you should use chickpea flour [besan]. Chickpea flour has been used in Ayurveda to absorb excess oil on the skin. By balancing out your skin, it becomes much easier to clean your pores on a consistent basis with an all-natural cleanser. Plus, chickpea flour contains compounds like magnesium and zinc that may help you control acne breakouts.
Ingredients
1 tsp. of turmeric powder
1 tbsp. of chickpea flour
Fresh tomato juice, as needed
Instructions
Mix the turmeric and chickpea flour together. Add enough tomato juice to the mixture until you get a thick paste.
Apply and leave the paste on for 10 to 15 minutes.
Wash the paste off with warm water. Follow with a daily skin care routine based on your skin type. Click here to find out what your skin type is.
Use 1 to 2 times a week.
3. Brown Sugar & Aloe Vera Home Remedy to Get Glowing, Hydrated Skin
A chemical acid peel may help you obtain glowing, spotless skin quickly, but we have a natural home remedy that can get you the same results without any of the drawbacks. Brown sugar is important in this remedy because of two reasons. First, it contains glycolic acid, an alpha hydroxy acid (AHA) that deeply penetrates your skin and encourages exfoliation. Glycolic acid is common in most chemical acid peels, but brown sugar is a natural source of this AHA. Second, brown sugar has a granular texture, which means it can gently slough off the dead cells on the upper layers of your skin. After brown sugar exfoliates your skin, what remains will be the more glowing, youthful skin cells underneath.
Because the brown sugar in this home remedy is removing dead cells at a rapid rate, you need something that balances your skin. As a result, we are using aloe vera in this home remedy because it can moisturize your skin as well as nourish your skin cells with vitamins and minerals. If there is any dryness, redness, or irritation caused by brown sugar, aloe vera can calm your skin down effectively so that it looks fresh and healthy.
Ingredients
⅛ tsp. of turmeric powder
½ tsp. of brown sugar/jaggery
1 tsp. of aloe vera
Water or rosewater, as needed
Instructions
Mix the turmeric, brown sugar/jaggery, and aloe together. Add enough water/rosewater to the mixture until you get a thick paste.
Apply the paste and leave it on for 12 to 15 minutes.
Wash the paste off with warm water. Follow with your daily skin care routine.
Here is a video demonstration on how to make the DIY home remedy above. Enjoy and don't forget to subscribe to my YouTube channel!
For more expert skin care advice and product recommendations, fill out this form to get a reply from us.
Go natural. It is good karma!