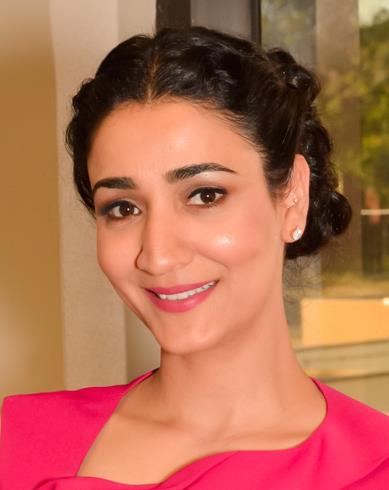 Left: Sheetal Rawal, scientist (human genetics) & founder of Apsara Skin Care
By: Sheetal Rawal
Home remedies by Sheetal Rawal
Did you know that Latin names of botanical ingredients can be hard to pronounce? Just like the chemical names of lab-made synthetic ingredients. So the inability to pronounce the ingredient deck of your latest and famous anti-aging product is not the primary issue. It is whether the ingredients are good in the long and short term for the health and vitality of your skin.
A discussion about antioxidants and their benefits for skin must start with a brief introduction to free radicals. These molecules/cells are a natural by-product of our metabolic processes. They are highly unstable and in this highly reactive form they seek other cells, often causing damage to their DNA and/or the cell membrane.
Our body is stressed due to an overabundance of free radicals. Some modern-day sources can be smoke, pollution, insecticides, pesticides, chemicals in food and environment, the breakdown of the ozone layer making us more prone to free radical production during exposure to direct sunlight.
Watch this easy video remedy made with potato juice and wheat flour to fade the look of dark spots and discoloration of skin. Enjoy!
Free radical damage can cause dark spots, discoloration, and lackluster skin. When free radical damage is high, the body is prone to disease and the skin is prone to early symptoms of aging, including sagging skin, lackluster skin, fine lines and wrinkles, lack of vitality and firm tone, etc.
Antioxidants can then be looked at as a natural antidote to the damage caused by these free radicals. They either neutralize the free radicals in the beginning or interfere at the chain reaction level, thus stopping the formation of free radicals.
Organic vegetables and fruits are a great source of antioxidants. Particularly produce that is rich in Vitamin E, Vitamin C, colorful vegetables with carotenoids, etc.
Now let's discuss 5 top natural antioxidants and how to utilize them in skin care:
1. Berries
These are great for the health of your skin. When used regularly these can be very helpful in promoting and enhancing a clear, vital and youthful appearing skin. These are power-packed with antioxidants and are a must-have in your regular diet. Very easy to use on your skin as well. Mix 1 tsp. each of blueberry juice raspberry juice grape juice. Add enough powdered brown sugar to make a thick paste. Now apply all over your face and neck. Let sit. Wash in 15 minutes, and follow with serum and lotion. How simple! Brown sugar is a natural source of glycolic acid, which is a well-known alpha hydroxy acid. It promotes bright skin.
"My skin before had patches, and ever since I started using ROOP, I've noticed that the patches have started fading away."
2. Vitamin E
Pure Vitamin E is known for its superior antioxidant and skin nourishing properties. Usage can be simple. Apply a few drops to your skin before bed and massage in with firm upward strokes. Or you can mash up an avocado and use it to massage your skin for 5-10 minutes twice a week. Then wash off. Avocadoes are very high in Vitamin E. Both these at-home procedures should be followed with a high-quality lotion made with natural ingredients.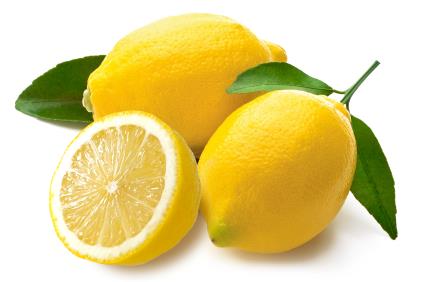 As an antioxidant, Vitamin C can render free radicals ineffective at the beginning, thus minimizing any further damage due to the cascade of events downstream. It is simple to use. Get 1 tsp. of corn flour and to this add 1 tsp. of fresh lemon juice and just enough rosewater to make a paste. Apply to your skin 2 times a week. Wash in 10 minutes. Follow with serum and lotion. A citrus-based serum can be an awesome choice.
4. Polyphenols
These are readily found in both tea and cocoa. So here is a simple recipe to use both these ingredients to achieve beautiful skin. To 1 tsp. of pure cocoa powder, add enough brewed green tea to make a paste. Apply on your skin and let it stiffen up. Wash in 15 minutes and follow with your serum and lotion.
5. Turmeric
Turmeric is a very well known spice in Indian cooking. It has been known for thousands of years for its health promoting, antiseptic, and anti-inflammatory properties. Now turmeric is very well recognized all over the world for it antioxidant properties as well. This spice has been used for centuries to beautify the skin. However, applying the spice to the skin can leave it yellow (it is a very strong dye). Therefore it is best to use a product with high-quality turmeric essential oil in it. Apsara's Turmeric Facial Cleanser is an excellent example. It is good for all skin types.
Got questions on what Apsara products are the best fit for your skin and hair care. Fill out this form with your questions and wait for a speedy reply from Sheetal.
Go natural. It is good karma!