Left: Sheetal Rawal, scientist (human genetics) & founder of Apsara Skin Care
By: Sheetal Rawal
Have you ever wanted to deep clean your clogged pores in the convenience of your very own home? It is a perfect skin-friendly thing to do to support the amazing effects of a daily skin care routine. It ensures you keep your skin squeaky clean from the inside out.
Skin with clean pores absorbs the wonderful products like toners, lotions, serums, etc. many times over giving it the best results. Most of us have clogged pores, even those of us that do not have acne or enlarged pores. Often impurities, excess oils, etc. clog our pores, especially in our t-zone, preventing the skin from breathing deeply, so to speak. And we may not notice this at all. But when the skin is clean from deep within, we certainly notice the added glow and radiance.
Apart from this simple procedure below, you might also like to learn this remedy to balance oily skin and reduce the size of open pores. This remedy is good for combination and normal skin types as well.
Click on the video below to learn this remedy and please do subscribe to our YouTube channel.
So here is a very easy and stepwise procedure to clean those clogged pores. It is amazingly simple and takes no more than 15 minutes of your time.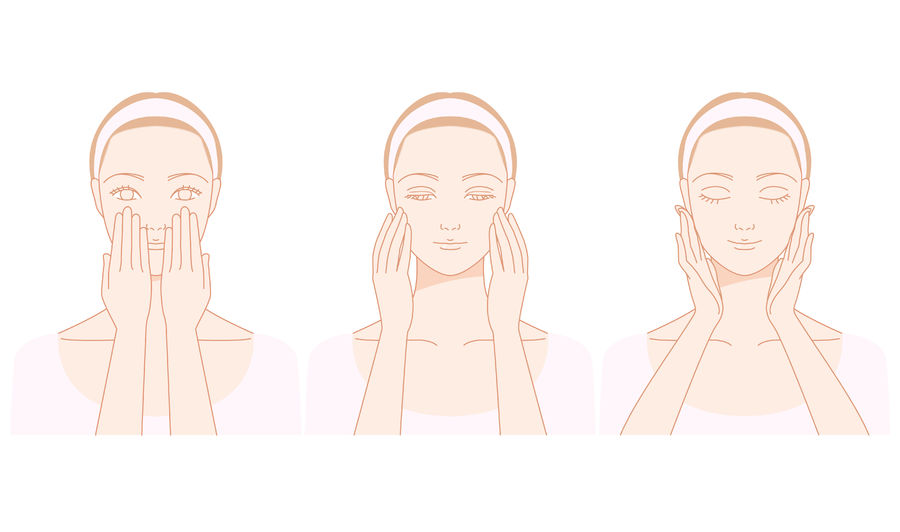 STEP 1. To 2 tsp. of fuller's earth (or any other clay), add 1/4th tsp. of baking soda. Add enough aloe vera gel or juice to form a thick paste that is the right consistency to apply on the skin. Set aside to use in a few minutes. Or use Apsara's Detoxifying Mud Mask.
STEP 2. Soak a clean towel in hot water. Wring dry. Wait for it to come down to a comfortable temperature, and then cover your face with it for 3-4 minutes. The towel should be a bit on the warm side, but be careful to not scald your skin. This procedure will open your pores.
STEP 3. Now get some pure jojoba oil (easily bought at any health food store) and massage your skin with it with firm circular strokes for 5-7 minutes. After massaging, wipe the excess, if any, with a tissue. Jojoba oil goes very deep in your skin and actually begins to dissolve the impurities inside those clogged pores.
STEP 4. Now apply a generous layer of the clay and baking soda mixture all over your skin. Clay, as it dries, pulls impurities from deep within your clogged pores, and baking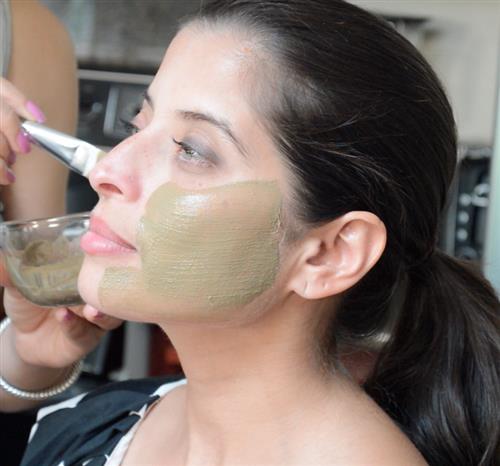 soda dissolves any oils that could be causing clogged pores. Aloe is very hydrating and soothing to the skin.
STEP 5. After this mask has completely dried, wash off with lukewarm water. Pat dry and follow with a generous amount of your favorite Apsara serum and lotion (this is very important to renourish and replenish the skin after the deep cleaning procedure).
This procedure to deep clean your pores is second to none. Use it no more than once a week.
Give it a try and share your comments here about your results.
Got questions for me? I would love to help you go natural with your skin and hair care. It is my mission to encourage you all to adopt natural products to enhance your beauty. Fill out this form with your questions and I will be delighted to guide you.
Go natural. It is good karma!