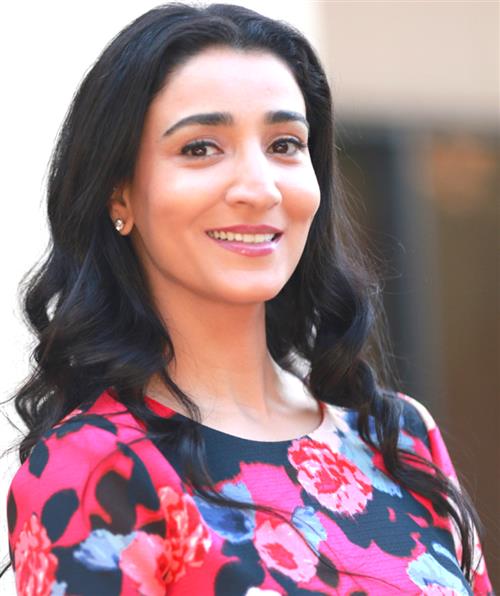 Left: Sheetal Rawal, scientist (human genetics) & founder of Apsara Skin Care
By: Marty S.
Home remedies by Sheetal Rawal
One of the key steps in reducing the appearance of fine lines and wrinkles, getting youthful skin, and brightening your skin is using an oil; a few drops by itself or in a remedy can work wonders on your skin. However, although using any essential oil or carrier oil on your skin can provide certain anti-aging benefits, not all oils are created equal. For example, some will do a better job of remedying acne-prone skin while others are a perfect match for sensitive skin. Knowing what the best oils to use for your specific skin care needs is necessary in order to take your skin care routine to the next level. If you want firm, youthful skin, you need to know which are the best anti-aging oils to use.
Here are 6 anti-aging oils you must start using if you want serious anti-aging results from your daily skin care routine. These oils will also come with easy-to-use home remedies so you can start using them right away.
1. Super Concentrated Vitamin E-infused Wheat Germ Oil Remedy
Free radicals are a big factor as to why our skin ages at a faster rate than normal. These compounds damage the healthy cells in our bodies, causing them to not function properly or for them to destabilize completely. With regards to our skin, free radicals can cause skin issues such as lines, wrinkles, and age spots to occur more regularly. Plus, free radicals can impair collagen and elastin production, which leads to less youthful, ageless skin growth over time. Luckily, antioxidants can easily eliminate free radicals, and Vitamin E just so happens to be a remarkable antioxidant. Applying Vitamin E topically on your skin can ensure your skin is getting those necessary antioxidants and staying healthy. If you want an anti-aging oil with a rich source of Vitamin E (and you do not have a wheat allergy), you should definitely try wheat germ oil.
Ingredients
1 tsp. of wheat germ oil
5 drops of Vitamin E oil
Instructions
Mix the ingredients together.
Massage the remedy on your skin for 5 to 7 minutes.
Wipe off any excess oil. Follow with your toner, serum, and lotion.
Use 1 to 2 times a week.
Information
Wheat germ oil is also a key ingredient that we use to make our Sweet Almond and Wheatgerm Facial Serum, which many have used to fade the appearance of lines and wrinkles.
"I used it and within a month, it significantly reduced my wrinkles and fine lines around my eye area. I'm super happy with the results."
2. Almond Oil Remedy for Soft & Supple Skin
Not only is almond oil a good source of Vitamin E, it is also rich in monounsaturated fatty acids. Fatty acids are key to maintaining skin that is healthy and nourished; in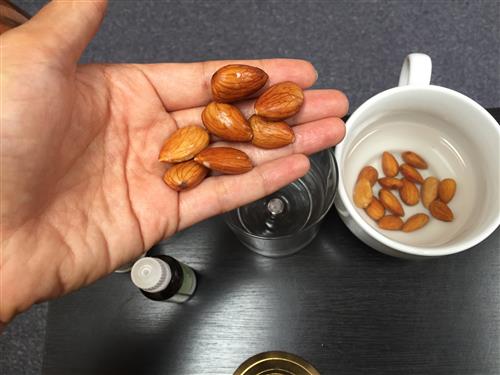 return, your skin will look brighter, as well as more plump, dewy, and youthful. Almond oil isn't a moisturizer but it is an emollient. Almond oil helps stop excessive dryness or flakiness and keeps your skin soft and supple. Plus, almond oil is a great choice if you have sensitive skin; almond oil is mild, hypoallergenic and noncomedogenic, so you can use it to soothe irritated skin, redness, and other skin conditions without fearing an allergic reaction or clogged pores.
Ingredients
1 tsp. of almond oil
5 drops of castor oil
1 tsp. of rosewater
Instructions
Place the ingredients in a bowl.
Emulsify the ingredients together with a fork until you get the color of cream.
Use immediately and massage your skin with 5 to 7 minutes.
Wipe off any excess oil. Follow with a daily skin care routine based on your skin type. Click here to find out what your skin type is.
Use 1 to 2 times a week.
3. Carrot Seed Oil to Fade Lines & Wrinkles
Another great vitamin to apply topically on your skin is Vitamin A. Vitamin A is known to maintain healthy, bright skin as well as diminish the appearance of fine lines and wrinkles. Carrots are naturally rich in Vitamin A; thus carrot seed oil contains a large amount of Vitamin A. Plus, carrot seed oil is well-known to nourish and revitalize dry and dehydrated skin.
Usage Tip
Since carrot seed oil is not easily available, if you are interested in carrot seed oil, it is best to use a product with carrot seed essential oil in it. Might we suggest Apsara Skin Care's very own Carrot Seed Face Lotion? It not only contains carrot seed oil, it is also a common purchase for those with dry skin and are in need of excellent nourishment.
If you are curious about a carrot-based remedy that can fade the appearance of lines and wrinkles, watch this video to learn how you can prepare this charcoal and carrot mask. Enjoy and please subscribe to my YouTube channel!
4. Rosehip Oil Paste to Brighten Up Dull Skin
When people imagine ageless skin, the first image that typically comes to mind is glowing skin. After all, glowing skin looks appealing and it is a good sign of youthful radiance both inside and out. If you're looking for an anti-aging oil that is also sure to increase skin glow, you must use rosehip oil. Rosehip oil has Vitamin A and Vitamin C, both of which are known to brighten up your skin and improve collagen production. This will lead to less dark spots, hyperpigmentation, and discolored skin. Rosehip oil is also a plentiful source of fatty acids, including omega-3 and omega-6 fatty acids, so you may see those fine lines and wrinkles begin to disappear as well if you use this oil. (It is no wonder then that Apsara Skin Care offers a nightly serum that has rosehip oil as its star ingredient.)
Ingredients
½ tsp. of rosehip oil
¼ tsp. of apple cider vinegar
1 tbsp. of bentonite clay or fuller's earth clay
Witch hazel to make a paste
Instructions
Mix the rosehip oil, apple cider vinegar, and clay together. Add enough witch hazel to the mixture until you get a paste.
Apply and leave the paste on for 12 to 15 minutes.
Wash it off with warm water. Afterward, follow with your toner, serum, and lotion.