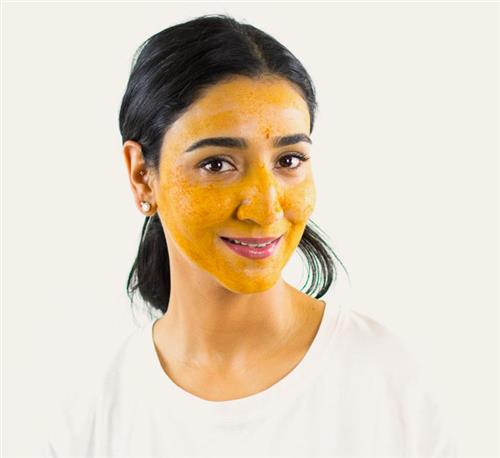 Left: Sheetal Rawal, scientist (human genetics) & founder of Apsara Skin Care
By: Katarina M. & Marty S.
Home remedies by Sheetal Rawal
With each season, our skin changes and we need to learn to adapt to it. During the summer, for example, it may be all that heat, seawater, and time under the sun that leaves you with a dehydrated complexion. Meanwhile, winter is notorious for dryness due to the strong winds and low humidity outdoors and the abundant use of heaters indoors. Whatever the reason or season, it is important to know how to keep your skin healthy and hydrated.
Since it is now officially winter, it is very important to take care of your skin so that it doesn't look aged and feel uncomfortable. Listed below are five ingredients to include in your skin care routine to combat dryness and leave you with a nourished, fresh, and youthful complexion. So give one or all of these ingredients a try and see what works best for your skin care routine. Happy moisturizing!
1. Oatmeal to Alleviate Dryness Anywhere on Your Body
In its raw state, oatmeal may appear to be dry and flaky, but when it is used in a skin care home remedy, it can actually moisturize your skin and alleviate dryness. When oatmeal is combined with water, it becomes colloidal oatmeal. Colloidal oatmeal can be very beneficial to your skin due to two reasons. First, it contains saponins, which are compounds that help cleanse the skin and can soften it. Second, colloidal oatmeal is anti-inflammatory and a humectant, which means that it can lock in your skin's moisture while also reducing inflammation. Thus, it should not be a surprise to hear that many people add oatmeal to their baths whenever their skin is dry or itchy.
Although you can find colloidal oatmeal in stores, it is pretty easy to make at home. Simply grind up oatmeal until you get a fine powder, and then add enough water until you get a paste. Either use it in a home remedy or add it to your bath and get to soaking!
Ingredients
1 tbsp. of oat flour
½ tsp. of almond oil
Almond milk, as needed
Instructions
Mix the oat flour and almond oil together. Add enough almond milk to the mixture until you get a thick paste. Let the mixture soak until the oat flour has dissolved.
Apply and leave the paste on your skin for 12 to 15 minutes.
Wash it off with warm water. Follow with your toner, serum, and lotion.
Use 1 to 2 times a week.
"I have been using Apsara for almost for a year and a half and I feel a difference in my skin. I had a lot of acne and dry skin at the same time. I didn't know what to do. After consulting with Sheetal, she recommended me 3, 4 products and I have been using them and they are wonderful."
2. Vegetable Glycerin to Moisturize Dry Skin
Vegetable glycerin is an excellent natural ingredient to nourish dry skin because it is a humectant. Vegetable glycerin mimics the skin's natural moisturizing factor (NMF) and is non-allergenic. This ingredient's unique chemistry includes a high degree of hydroxyl groups (-OH) allowing it to bind and retain water, making it an effective moisturizer. When mixed with water, vegetable glycerin hydrates the skin and prevents damage from the environment. It penetrates the skin stratum corneum (outer layer of the skin) and allows the skin to benefit from deeper moisturization, compared to some plant oils that do not penetrate as deep and remain on the first upper layer of the skin. Vegetable glycerin strengthens the skin's moisture barrier, improves the skin's regeneration efficiency, and promotes youthfulness. All these qualities demonstrate vegetable glycerin's versatility and the best part is it is suitable for all skin types too, including acne-prone skin!
Ingredients
12 drops of vegetable glycerin
1 tbsp. of applesauce
Instructions
Mix the ingredients together.
Apply and massage your skin for 3 to 5 minutes. Leave it on for 8 to 10 minutes.
Wash it off with warm water. Follow with a daily skin care routine based on your skin type. Click here to find out what your skin type is.
Use 1 to 2 times a week.
3. Turmeric to Rejuvenate Dry Skin
Dry skin can often be a sign that your skin is unbalanced, unhealthy, and/or malnourished. When that happens, you might also be experiencing skin issues like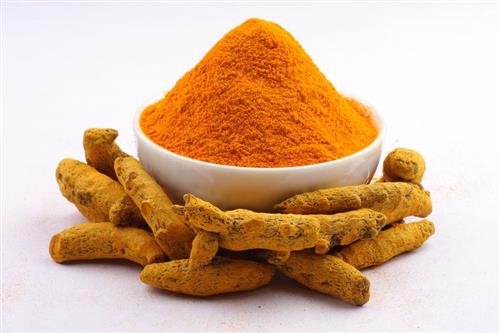 redness, itchiness, and inflammation. To alleviate that dryness as well as nourish your skin cells, use turmeric in your skin care. Besides being anti-inflammatory and antibacterial, turmeric has been used in Ayurveda for thousands of years to minimize not just dryness, but also acne, premature aging, hyperpigmentation, et cetera. It is a powerful natural ingredient that is capable of revitalizing your skin and giving it the care it deserves.  
Ingredients
¼ tsp. of turmeric powder
¼ tsp. of Vitamin E oil
1 tbsp. of fresh tomato juice
Corn flour, as needed
Instructions
Mix the turmeric, Vitamin E oil, and tomato juice together. Sprinkle in enough corn flour until you get a thick paste.
Apply the paste and leave it on for 12 to 15 minutes.
Wash the paste off with warm water. Then, use your toner, serum, and lotion.
Use 1 to 2 times a week.
4. Soothing Sunflower Oil, Avocado & Banana Dry Skin Remedy
Sunflower oil is not a very common oil in skin care, but it can do wonders for dry, malnourished skin. Sunflower oil is rich in fatty acids and nutrients like Vitamin E, which allows it to nourish dry skin cells and even reduce the appearance of lines and wrinkles. It is also an emollient, meaning that it can help your skin retain its moisture. Thus, when paired with an effective moisturizer or a natural ingredient with moisturizing capabilities (such as avocado and banana), sunflower oil can tame even the dryest of skins. Plus, sunflower oil is gentle on your skin, so if your skin is sensitive and dry, you don't have to worry about sunflower oil causing skin irritations or other issues.
Ingredients
¼ tsp. of sunflower oil
1 tsp. of mashed avocado
1 tsp. of mashed ripe banana
Instructions
Mix the ingredients together.
Apply the remedy and massage your skin for 3 to 5 minutes. Leave it on for 8 to 10 minutes.
Wash the remedy off with warm water. Use your daily skin care routine after.
Use 1 to 2 times a week.
Because avocado has moisturizing properties, you can use it in another remedy for dry skin. Watch this video to learn how to nourish dry skin with avocado and oat flour. Enjoy and don't forget to subscribe to my YouTube channel!
5. Aloe Vera to Nourish Your Parched Skin Cells
Aloe vera is a natural ingredient that has a long tradition of healing throughout history. Different cultures have relied on this plant to treat and cure a variety of diseases. Aloe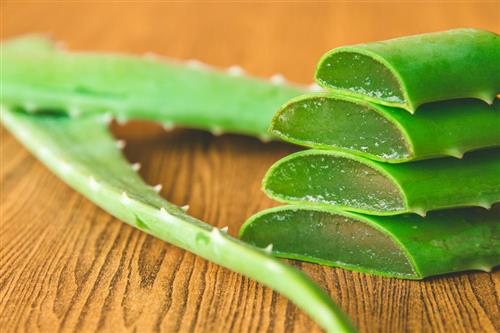 vera has even been used in Ayurveda to diminish skin issues like dryness, inflammation, and acne. This plant increases collagen, which is an abundant protein in the body that maintains skin elasticity, moisture, and firmness. It also enhances proteoglycan synthesis and fibroblast activity. Proteoglycans are proteins that allow connective tissues of the outer structure of the cell to withstand compressional forces through hydration. Fibroblasts also aid the connective tissues by maintaining skin's structural integrity.
All of these biological aspects contribute to aloe vera's ability to address inflammatory skin conditions such as mild to moderate burns, genital herpes, seborrheic dermatitis, psoriasis vulgaris, and sunburn exposure. Aloe vera can also nourish dry skin due to these same components. The plant has a moisturizing effect by increasing the water content in the outer layer of the skin. It is a natural and effective option for anyone who needs to protect and hydrate the skin.
Ingredients
¼ tsp. of coconut oil or coconut butter
1 tsp. of aloe gel
1 tsp. of rosewater
Rice flour, as needed
Instructions
Mix the coconut oil/butter, aloe gel, and rosewater together. Add enough rice flour the mixture until you get a paste.
Apply the paste and leave it on for 12 to 15 minutes.
Wash the paste off with warm water. Afterward, use your toner, serum, and lotion.
If you need natural skin & hair care advice, fill out this form to hear from us shortly.
Go natural. It is good karma!