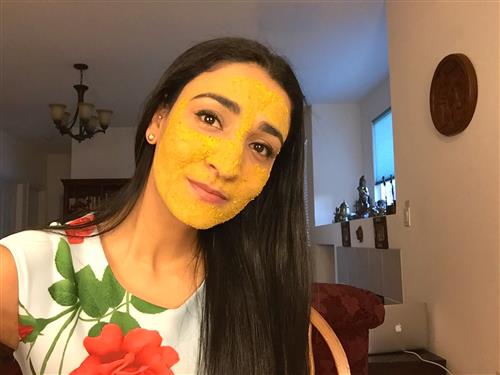 Left: Sheetal Rawal, scientist (human genetics) & founder of Apsara Skin Care
Home remedies by Sheetal Rawal
Although there are plenty of bacteria that cause numerous problems to our skin, such as acne and eczema, there are certain bacteria that can be very beneficial to your skin. In fact, these microorganisms are on the surface of your skin right now! The reason you may be experiencing skin issues is that there are more harmful bacteria on your skin than helpful ones. Even though washing your face a couple of times a day is healthy, doing it several times a day can decrease the number of good bacteria on your skin and make your face more susceptible to infection.
However, probiotics are a natural way of replenishing your good bacteria. Probiotics themselves are live bacteria, and they help bolster your skin's natural defense against infection, inflammation, dryness, and other skin problems. Eating probiotics can eventually lead to healthier skin, but you may also use them topically to achieve those same effects.
On that note, let me share some of my favorite simple at-home remedies that help you attain glowing, more youthful skin naturally!
1. Soy Yogurt Face Mask for Fewer Wrinkles
Soy yogurt is a natural source of lactic acid, an alpha hydroxy acid that is also a probiotic. As an alpha hydroxy acid, lactic acid naturally exfoliates your skin, reducing the appearance of lines and wrinkles. As a probiotic, lactic acid helps maintain the health of your skin. The addition of turmeric makes this remedy a super anti-aging one because turmeric has been used for thousands of years in Ayurveda to get glowing, youthful, and flawless skin.
Ingredients
1 tbsp. of soy yogurt
½ tsp. of turmeric
Your favorite clay, as needed
Method
Mix soy yogurt and turmeric together. Add enough clay to the mixture until you get a paste.
Apply on your face and leave it on for 12 to 15 minutes.
Wash it off with warm water. Follow with your toner, serum, and lotion.
Use 1 to 2 times a week.
Information
Popular clays you can choose from include fuller's earth, bentonite, Kaolin clay, and red clay.
"...[My husband] had many pimples and acne on his skin, and [Apsara Skin Care products] have been great for him...I have seen much improvement in his skin…"
2. Dosa Batter, Oatmeal & Mango Face Mask for Acne & Blemishes
As stated above, lactic acid can diminish lines and wrinkles. However, lactic acid can also be used if you are suffering from acne. The exfoliating properties of lactic acid help reduce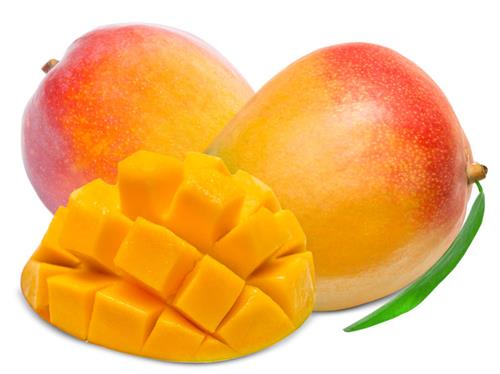 swelling from acne as well as decrease the likelihood of future breakouts. Oatmeal in this remedy acts as an additional mild exfoliator that improves blood circulation and absorbs excess oil from the skin. Third, mango contains vitamin A and beta-carotene that makes your skin look younger and refreshed.  
Ingredients
2 tbsp. of oatmeal
½ tsp. of mango powder
Dosa batter, as needed
Method
Mix oatmeal and mango powder together in a bowl. Add enough dosa batter to cover up the mixture and let it sit overnight.
In the morning, blend the mixture together until you get a thick paste. Add more dosa batter to the mixture if needed.
Apply onto your face and leave it on for 15 minutes.
Wash it off with warm water. Follow with a daily skin care routine based on your skin type. Click here to find out what your skin type is.
Use 1 to 2 times a week.
Information
You can easily find mango powder at your local Indian grocery.
3. Apple Cider Vinegar Face Mask for Glowing Skin
Because of the probiotics in apple cider vinegar (ACV), this natural ingredient restores the natural pH of your face, keeps your skin healthy, and leaves your skin feeling fresh and glowing. Plus, apple cider vinegar is considered to be a prebiotic because of the pectin derived from fermented apples. As a prebiotic, apple cider vinegar supports the growth of probiotics and other beneficial microorganisms on your face. Keep in mind, though, that in order for apple cider vinegar to be considered a probiotic, it must be raw and unpasteurized.
Ingredients
½ tsp. of apple cider vinegar
8 drops of Vitamin E oil
1 tbsp. of applesauce
Method
Mix ingredients together.
Apply and massage onto your face for 5 minutes. Leave it on for 12 minutes.
Wash it off with warm water. Follow with your toner, serum, and lotion.
Use 1 to 2 times a week.
If you are curious about other ways you can use ACV, this remedy helps fade dark spots and dullness. Enjoy and please subscribe to my YouTube channel!
4. Kombucha Face Mask for Soft Skin
Kombucha has recently been popping up in supermarkets everywhere, but this drink has actually been used for thousands of years, originating in ancient China. Kombucha is a probiotic powerhouse because it is brewed with a SCOBY (Symbiotic Colony of Bacteria and Yeast). When you apply Kombucha to your face, it improves blood circulation and maintains your skin's pH balance. Kombucha is also a good source of antioxidants and other vitamins that promote dewy, ageless skin.
Ingredients
6 drops of vegetable glycerin
1 tbsp. of corn flour
Freshly brewed Kombucha tea o