Poor lifestyle, unhealthy eating habits, erratic sleeping patterns, excessive alcohol consumption etc. are some of the reasons why our skin might appear older than our years. While we may not be able to stop the aging process entirely, why not slow it down and age gracefully. That is totally possible.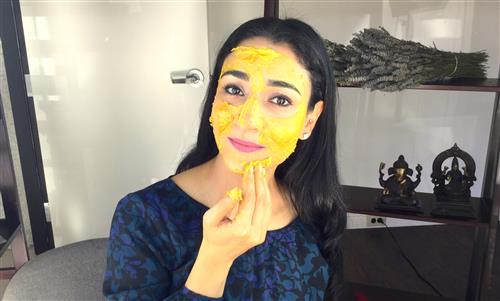 I am a strong advocate of all things natural, including anti-aging methods and remedies. Did you know that the more harsh chemicals you use to protect your skin against lines and wrinkles, the more you are accelerating the process of aging. Your skin takes a severe beating everyday, due to factors like stress, poor nutrition and environmental toxins. But the great news is that you can minimize the effects of these risk factors by feeding your skin natural anti-aging ingredients. In form of a daily skin care routine supplemented by effective home remedies.
Eating a balanced diet, regularly exercising and staying hydrated are some anti-aging mantras. Apart from these, you can introduce natural remedies in your beauty routine. When combined with a healthy lifestyle and a daily & weekly skin care routine, these will not only help your skin remain youthful, but actually make you feel younger overall.
I promise, I will not recommend anything you cannot whip up in minutes and right at home. All you need is three powerful anti-aging ingredients: Turmeric, aloe vera and sweet potato.
Let us see how each of these can benefit your skin and how you can use them as powerful anti-aging allies. Reduced look of lines, wrinkles, sagging skin is what you can expect out of these natural ingredients.
1. Carrot & Potato Mask for Fading Wrinkles
Carrots contain vitamin A that could encourage collagen production, prevent wrinkles, and provide overall skin tightening benefits. The secret ingredient in this mask is turmeric that contains curcuminoids, a potent compound with anti-aging properties due to its antioxidant and anti-inflammatory potentail. Potato on the other hand, evens out the skin tone overall and is much celebrated in Ayurveda for this beauty benefit.
Ingredients
1 small potato
1 small carrot
1/2 tsp turmeric powder
Method
Pound the vegetables and use a strainer or cheesecloth to squeeze out the juice. To 2 tablespoons of this juice, add in the turmeric. Dab on your neck and face and leave it on for 15 minutes. Rinse with warm water and follow it up with toner, serum and lotion meant for your skin type.
2. Sugarcane & Turmeric Anti-Aging Mask to Even out Your Skin
Sugarcane juice hides in it the fountain of youth & beauty. Natural glycolic acid in sugarcane (common alpha hydroxy acid component in chemical peels), can gently exfoliate the upper layer of your skin and improve collagen production.
Ingredients
2-3 tbsp. sugarcane juice
1/4th tsp. turmeric
Plenty of rice flour to make a paste
Method
Mix the three together and apply on your neck and face. Give it at least 10 minutes before rinsing it with lukewarm water. Conclude with toner, serum and lotion.
3. Aloe Vera Face Scrub to Diminish Fine Lines & Wrinkles
Exfoliation is the key to youthful skin. With regular exfoliation, you can refine the look of your skin, which makes the appearance of lines and wrinkles far less visible. Aloe vera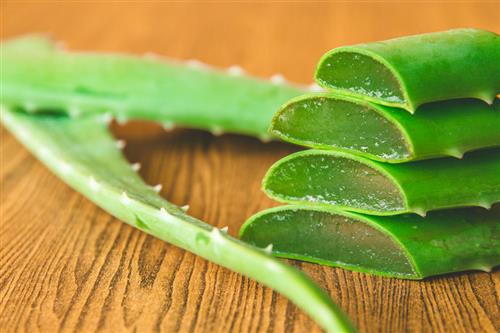 gel has many skin healing properties. It increases hydration and helps your skin resurface quickly. That is the reason aloe juice is part of all Apsara lotions. Brown sugar gently exfoliates dead skin cells and olive oil provides nourishment.
Ingredients
¼ cup brown sugar
1 tsp aloe vera Gel
Enough olive oil to cover the brown sugar
Method
Mix all the ingredients together and apply it to your skin. Massage the area very gently for 3-4 minutes in circular motion. Leave on for an additional 5 minutes. Wash your face using lukewarm water and pat your skin dry. Follow up with toner, serum and lotion.
4. Sweet Potato Face Mask for Clear Youthful Skin
Sweet potatoes contain vitamins, omega 3s and beta-carotene: All awesome to keep your skin youthful and radiant. Its anti-aging and wrinkle-fighting potential can be due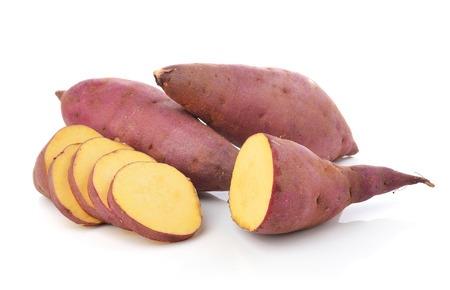 to these components that cumulatively give your skin nourishment and antioxidant protection.
Ingredients
1 tbsp. mashed up sweet potato
1 tsp almond oil
½ tsp ripe banana
Method
Mix it all together and apply this anti-aging paste on your face. Gently massage using circular motion for 3-5 minutes. Allow the mask to sit on your skin for 12 minutes and wash it off with warm water. Immediately after, follow with your toner, serum and lotion. Repeat this remedy once a week.
In this video I teach you an aloe vera and mango home remedy for glowing skin in minutes. Enjoy and please do subscribe to my Youtube channel.
5. Sweet Potato & Aloe for Ageless Skin
By now you know that sweet potatoes are a brilliant source of many important nutrients that work like a charm for your skin. Anthocyanins present in sweet potatoes are antioxidants that can cause age spots and hyper-pigmentation to fade significantly. Aloe vera enhances this effect by helping your skin to resurface quickly.
Ingredients
1 tbsp sweet potato paste
1/2 tsp aloe vera gel
Method
Mix well and apply on your neck and face. Leave on for 15 minutes and wash with warm water. Follow with your daily skin care routine. You can use this anti-aging mask 1-2 times a week.
I hope you found these remedies helpful and easy to prepare. Use the one that attracts you the most and let us know your thoughts in comments below.
Following a daily and weekly skin care routine using high quality products made with natural ingredients is the surest way to keep your skin ageless, youthful and at its best health and appearance. Get started with your daly and weekly routine. Fill out this form with your questions if you need help to get started.
Read Apsara Skin Care reviews on this page.