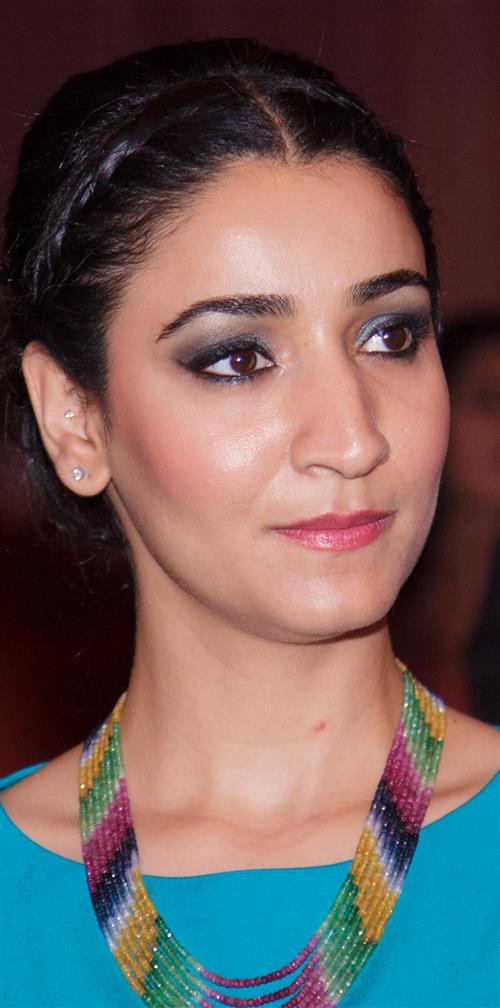 Left: Sheetal Rawal, scientist (human genetics) & founder of Apsara Skin Care
By: Marty S.
Home remedies by Sheetal Rawal
When an acne spot or blemish has finally faded away, we sometimes forget to address the mark or scar it has left behind. Those marks and scars may persist for quite some time, potentially many years, which can put a damper on your look. As expected, you might look for a quick and easy solution, which may include microdermabrasion and laser treatments. While these treatments could help, they can do serious harm to your skin and make the situation even worse. Rather than subject your skin to that, you should use natural ingredients on your skin. With natural ingredients, you don't have to worry about negative side effects because they get the job done safely.
Here are 3 home remedies that can diminish the appearance of old marks, scars, and blemishes quickly. Each of these remedies is made with simple natural ingredients that, if they are not already in your pantry or kitchen, can be found at your local natural foods store. These remedies should not be missed if you desire smooth, even, and youthful skin.
1. Pineapple Face Mask to Exfoliate Dead Cells Easily to Fade Old Marks & Scars
Since old marks, scars, and blemishes can linger on the surface of your skin, we need to shed those dead skin cells so that our newer, more youthful skin cells can surface. Even though our skin naturally sheds dead cells, using a natural exfoliant on your skin speeds up the process so that your skin looks more ageless at a more rapid pace. One such exfoliant is pineapple. Pineapples are capable of exfoliating your skin because they contain two special compounds: glycolic acid and bromelain. While glycolic acid is an alpha hydroxy acid that is found in many different natural ingredients, bromelain is a special enzyme that is found mainly in pineapple. Pineapples are a great way to kick off the start of summer, and what better way to do so than by putting those pineapples on your face?
Ingredients
8 drops of Vitamin E oil
1 tbsp. of fuller's earth [Multani mitti]
Pineapple juice, as needed
Instructions
Mix the Vitamin E oil and fuller's earth together. Add enough pineapple juice to the mixture until you get a thick paste.
Apply the paste and leave it on for 12 to 15 minutes.
Wash the paste off with warm water. Follow with a skin care routine based on your skin type. Click here to find out what your skin type is.
Use 1 to 2 times a week.
Notes
For all of these remedies, do not get them close to the eye area.
"My skin is definitely a lot better than it has been in the past. So I can come on here and show my face to the world without any makeup on my face and not feel like I need to hide, which is a good thing."
2. Papaya Paste for Glowing, Youthful, Blemish-Free Skin
Another awesome fruit to use on your skin is papaya. It might be soft to the touch, but this fruit is definitely capable of sloughing off those dead cells and minimizing old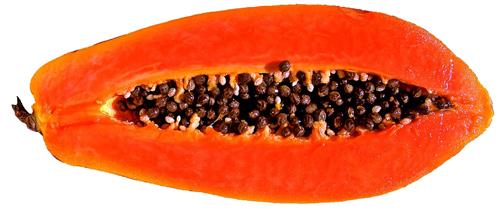 marks and scars. Similar to pineapples, papayas can also exfoliate your skin due to an enzyme known as papain. Plus, papayas contain an ample amount of Vitamin C, which your skin needs for collagen production and healthy skin. Thus, applying this natural ingredient on your skin regularly can help you obtain young-looking, blemish-free skin.
Ingredients
10 drops of apple cider vinegar (ACV)
1 tbsp. of mashed papaya
Oat flour, as needed
Instructions
Mix the apple cider vinegar and papaya together. Add enough oat flour to the mixture until you get a thick paste.
Apply and leave the paste on for 12 to 15 minutes.
Wash the paste off with warm water. Then, use your daily skin care routine.
Use 1 to 2 times a week.
3. Brown Sugar & Citrus Juice Paste to Eliminate Old Marks & Scars in a Snap
Of course, you can't go wrong with exfoliation when you use powdered brown sugar. Brown sugar has a great texture that works really well with your skin. It's coarse enough to dislodge dead cells but also soft enough to avoid excess irritation and redness. Brown sugar also contains glycolic acid, which, as we mentioned above, helps with the exfoliation process. When combined with other natural ingredients (for instance, lemon juice and orange juice, both of which contain citric acid, an alpha hydroxy acid), brown sugar can create a remedy that is sure to scrub away those old marks, scars and blemishes.
Ingredients
8 drops of fresh lemon juice
10 drops of fresh orange juice
1 tbsp. of mashed banana
Powdered brown sugar, as needed
Instructions
Mix the lemon juice, orange juice, and banana together. Add enough brown sugar to the mixture until you get a thick paste. Keep mixing until the sugar has melted.
Apply the paste and leave it on for 12 to 15 minutes.
Wash it off with warm water. Follow with your toner, serum, and lotion.
Use 1 to 2 times a week.
If you want to learn more about acne scars as well as a remedy you can use to fade those scars, watch this video. Enjoy and don't forget to subscribe to my YouTube channel!
If you are looking for more skin care advice to achieve a more flawless complexion, fill out this form to get an email from Sheetal soon.
Go natural. It is good karma!