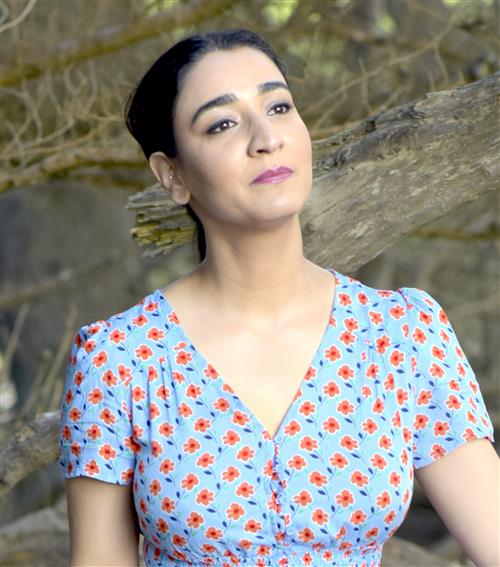 Left: Sheetal Rawal, scientist (human genetics) & founder of Apsara Skin Care
By: Stacy T.
Edited by Marty S.
Home remedies by Sheetal Rawal
Natural oils are often listed as ingredients in many beauty products, but we rarely give them much thought about their benefits. Simply put, natural oils are oils derived from plants. Through a process of steam distillation or cold pressing, we can capture the "essence" (i.e. the fragrance) of plants like clove, lavender, or neem and transform them into handy oils. Natural oils have quickly risen in popularity in recent years, both in the beauty industry and in the eyes of the consumer. Not only are they better to use than synthetic products but they also contain a multitude of benefits for your skin and hair. It doesn't hurt that natural oils are vegan too, which is great for those who prefer to stick to an all-natural beauty routine. Today, we will explore the benefits of 3 nourishing natural oils as well as DIY home remedies that you must try to get glowing, flawless skin.
Before you use these home remedies and other natural oils, be cautious of their concentrations and properties. Be particularly cautious of carrier oils you may have allergies to and always perform a patch test of an unknown oil before applying it to your face.
1. Safflower Oil to Diminish Acne & Inflammation
This natural oil is from a bright golden flower native to Asia and Africa. It is a healthy cooking oil with numerous health benefits when consumed, but it also has benefits for your skin. It contains many fatty acids such as omega-3 fatty acids and omega-6 fatty acids. These particular fatty acids are important because our bodies cannot produce enough by themselves. Your body needs these oils to maintain healthy cell membranes in your skin. They also help build the skin's natural layer of oil, which can make the skin look more hydrated and flawless. This is why omega-3 and omega-6 fatty acids are known as essential fatty acids or EFAs. Without omega-3s, your skin may become dry, inflamed, and more prone to blemishes such as blackheads and whiteheads. Therefore, we must rely on our diet and our skin care routine to maintain a healthy level. Aside from saffron oil, foods rich in omega-3s include flax, soy, and walnuts. Omega-6s, on the other hand, can be found in grains and tofu.
Furthermore, safflower oil has been linked with pain-relieving effects on the skin and antioxidant properties. It is rich in Vitamin E, which is commonly linked with many skin benefits. Used topically, this carrier oil can make the skin softer to the touch and smoother. For those who struggle with acne, safflower oil is non-comedogenic, meaning that it does not clog pores. You can use safflower oil to combat acne as well as pimples and other blemishes because of its anti-inflammatory properties.
Ingredients
1 tsp. of safflower oil
5 drops of castor oil
½ tsp. of jojoba oil
Instructions
Mix the ingredients together.
Apply and massage your skin for 3 to 5 minutes.
Wash it off with warm water. Follow with your toner, serum, and lotion.
Use once a week.
"My acne has slowly started reducing, and it's almost gone now...I'm happy."
2. Jojoba Oil to Deep Clean Pores & Fade the Look of Blemishes
This natural oil is from a desert shrub found in North America that produces a nut-filled with healing properties. An interesting aspect of jojoba oil is that its chemical structure is similar to the oil (sebum) found naturally on our skin. Because of this, it won't clog your pores and it helps control sebum production, which reduces the appearance of oily skin. When applying jojoba oil, your body produces a lower amount of sebum because it can't easily tell the difference between the botanical structure and the naturally occurring sebum. This property makes jojoba oil good for combating acne and breakouts. In fact, this is why we highly recommend Jojoba Facial Serum if you want to control your acne.
Jojoba oil can be used with other carrier oils or as a remedy on its own. It can nourish many different areas of the body, including the hair, nails, and lips because it is a humectant that helps the skin retain its moisture. Plus, like other carrier oils, jojoba oil is an antioxidant - protecting the skin from pollutants, toxins, and premature aging - and a good source of Vitamin E for the skin. Vitamin E diminishes UV damage and promotes the regeneration of new skin cells, which is especially helpful for those with aging skin.
Ingredients
1 tsp. of jojoba oil
10 drops of Vitamin E oil
Instructions
Mix the ingredients together.
Apply and massage your skin for 3 to 5 minutes.
Wash it off with warm water. Follow with your toner, serum, and lotion.
Use once in 10 days.
3. Almond Oil to Deeply Nourish the Skin
Almond oil has been used for centuries in many different practices, including Ayurveda. Although almond oil can work with different skin types, it has been specifically used to target dry skin conditions such as eczema for centuries. This is because almond oil is capable of nourishing your skin and reducing inflammation and swelling. Similar to safflower oil, almond oil is abundant in omega-3 fatty acids and Vitamin E. Plus, it contains Vitamin A and zinc; Vitamin A can reduce the appearance of lines and wrinkles while zinc reduces inflammation and scars. Furthermore, almond oil helps with a variety of blemishes such as scars left behind by acne and stretch marks.
Due to its many nutrients, almond oil has become very popular in cosmetics, especially as a carrier oil. Almond oil is good for makeup removal, cleaning pores, and getting rid of accumulated dirt on your skin. You can also almond oil to defend your skin against premature lines and wrinkles; if that is of interest to you, we encourage you to check out our Sweet Almond & Wheatgerm Facial Serum.
Ingredients
1 tsp. of almond oil
8 drops of sesame oil
½ tsp. of sunflower oil
Instructions
Mix the ingredients together.
Apply and massage your skin for 3 to 5 minutes.
Wash it off with warm water. Follow with your toner, serum, and lotion.
Use once in 10 days.
Almond oil can also help your hands look soft, supple, and youthful. Learn how to make an almond oil-based DIY hand butter by watching the video below. Enjoy and don't forget to subscribe to my YouTube channel!
If you would like more expert skin care advice, fill out this form and you will hear from us shortly.
Go natural. It is good karma!