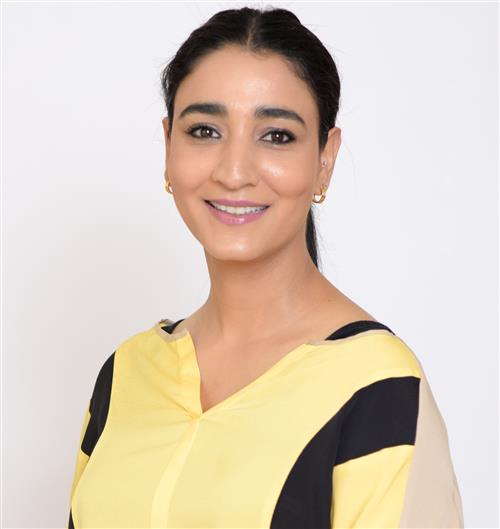 Left: Sheetal Rawal, scientist (human genetics) & founder of Apsara Skin Care
By: Marty S. 
Home remedies by Sheetal Rawal
Don't pick at your blackheads! Those tiny black spots may seem innocuous, but plucking those blackheads may irritate your skin and lead to a larger imperfection in the form of acne. We know that those blackheads are annoying, but there are other ways of getting rid of blackheads that won't damage your skin. For example, there are many fancy pore strips on the market that can get rid of blackheads in a snap, but those can be uncomfortable and may irritate your skin. Instead, there are plenty of home remedies you should use to dissolve those blackheads naturally and safely. 
Here are 3 home remedies that you must use to remove blackheads. Each remedy we will provide is made from all-natural ingredients yet is still effective and easy to make at home. Blackheads can negatively impact the look of your skin, especially your nose, but with these handy DIYs, you won't have to worry about blackheads any longer. Plus, these home remedies can help you banish acne so that your skin looks clear and spotless.
1. Chickpea DIY Home Remedy to Banish Blackheads & Eliminate Excess Oiliness
Chickpea flour, otherwise known as besan, is a fantastic substitute for regular flour, but it can also be used to get rid of blackheads as well as diminish acne breakouts. This is because chickpea flour can absorb any excess oiliness on your skin. One of the reasons why blackheads form is oily skin. Your skin produces sebum, a natural oil, in order to nourish and protect itself. However, sometimes when your oil glands are overactive (likely due to an oily skin type), they may produce a lot of sebum, which can clog your pores and trap the bacteria within them. When the pore remains clogged, eventually the air will oxidize the sebum on the surface and a blackhead will develop. Over time, if there are any bacteria in the clogged pore, the pore may become inflamed and acne may develop
Chickpea flour has been used for thousands of years in Ayurveda to balance out the skin. By utilizing this natural ingredient, you can minimize oiliness on your skin without drying it out.
Ingredients
1 tbsp. of chickpea flour
4 drops of grapeseed oil
¼ tsp. of turmeric powder
Almond milk, as needed
Instructions
Mix the chickpea flour, grapeseed oil, and turmeric together. Add enough almond milk to the mixture until you get a thick paste.
Apply the paste and leave it on for 12 to 15 minutes.
Wash the paste off with warm water. Follow with your toner serum lotion
Use 1 to 2 times a week.
"This [Jojoba Facial Serum] is the only product that has ever, ever worked for my acne. I saw results within 3 to 4 days of using this."
2. Fuller's Earth DIY Mask to Deep Clean Clogged Pores
When your pores become congested with impurities, blackheads and acne are more likely to appear on your skin. To solve this problem, you must deep clean your skin on a regular basis. Deep cleaning your skin can flush out all of the dead cells, dirt, oil, and bacteria within your pores. One natural ingredient that is well-known for deep cleaning your skin is fuller's earth clay, also known as Fuller's earth has been used for thousands of years in Ayurveda; it works by extracting the impurities and blackheads from your skin, cleaning and detoxifying it in the process. Using fuller's earth can not only keep your skin spotless and clear of blackheads and acne, but it can also even out your skin tone. It is no wonder then that fuller's earth is an essential ingredient in some of Apsara Skin Care's face masks
Ingredients
1 tbsp. of fuller's earth clay [Multani mitti]
5 drops of castor oil
Aloe juice, as needed

Instructions
Mix the fuller's earth and castor oil together. Add enough aloe juice to the mixture until you get a thick paste.
Apply and leave the mask on your skin for 12 to 15 minutes.
Wash it off with warm water. Follow with a daily skin care routine based on your skin type. Click to find out what your skin type is.
Use 1 to 2 times a week.

3. Jojoba Oil Home Remedy to Nourish Acne & Minimize Acne
Since overactive oil glands can make your skin more predisposed to developing blackheads, one way to limit the number of blackheads on our skin is to control and reduce any excess oiliness. Often, our oil glands pump out a lot of sebum because our skin is dry or malnourished. To counteract this, you should use a beauty care oil on your skin; oils like castor oil and almond oil can nourish your skin with vital nutrients and eliminate the need for your skin to produce sebum. Jojoba oil is particularly important because of how structurally similar it is to sebum. When applying it on your skin, jojoba oil can signal to your oil glands that your skin has produced enough sebum and they should stop. Jojoba oil can nourish your skin without clogging your pores or leaving it greasy, so over time, you may start to experience fewer blackheads and acne.
Ingredients
10 drops of jojoba oil
1 tbsp. of rice flour
Witch hazel, as needed
Instructions
Mix the jojoba oil and rice flour together. Add enough witch hazel to the mixture until you get a thick paste.
Apply the paste and leave it on for 12 to 15 minutes.
Wash it off with warm water. Follow with your daily skin care routine
Use 1 to 2 times a week.
Here is another home remedy you can use to get rid of those blackheads safely and naturally. This remedy can also help you get rid of any excess oiliness so that your skin does not feel greasy. Enjoy and don't forget to subscribe to my YouTube channel!
In need of more skin care advice or product recommendations? Fill out this form to get expert help from us.
Go natural. It is good karma!