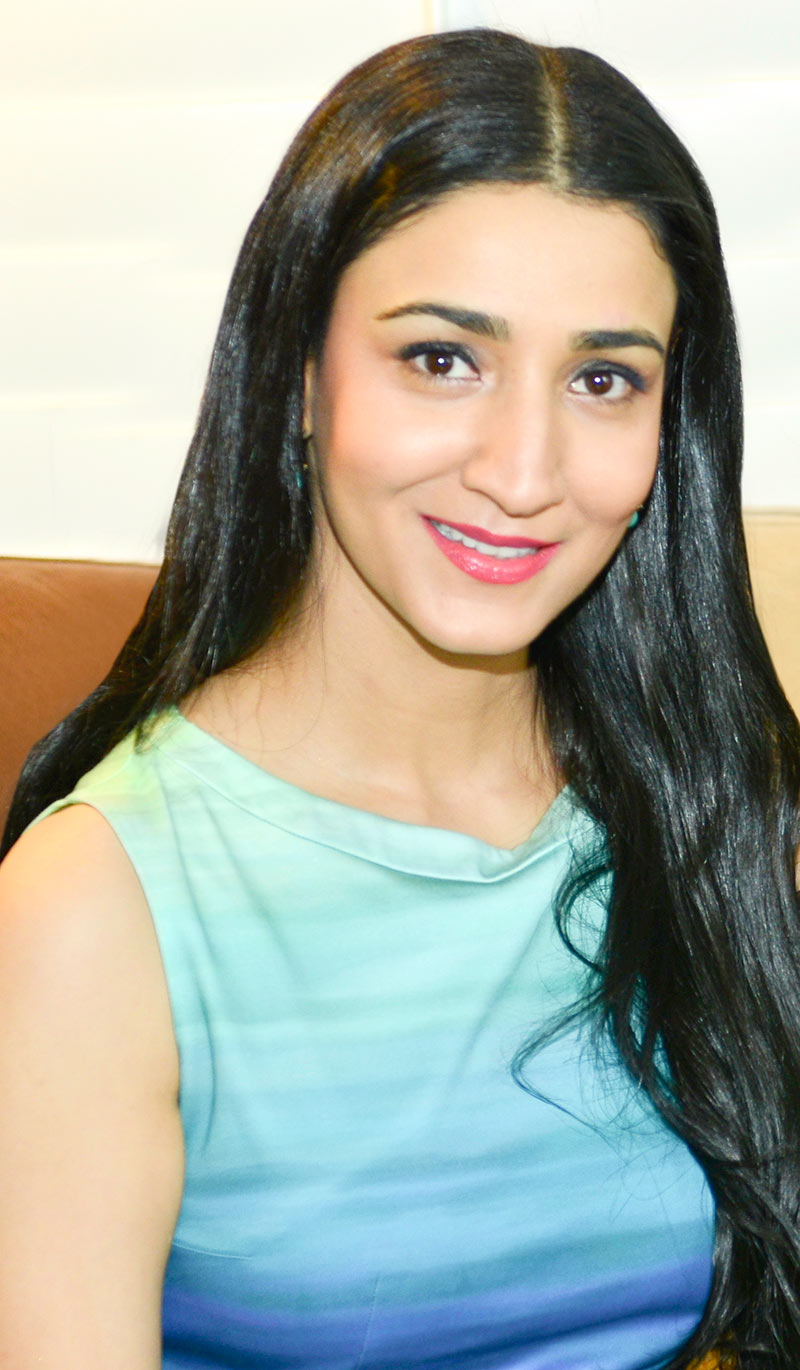 Left: Sheetal Rawal, scientist (human genetics) & founder of Apsara Skin Care
By: Marty S.
Home remedies by Sheetal Rawal
Since many of us know that apple cider vinegar (ACV) is a potent natural ingredient, you might be questioning why on earth you would want to use it on your hair. Though not as pungent as red or white vinegar, the smell of apple cider vinegar may last a long time on your hair, especially if you do not wash your hair more than once or twice a week. Not only that, apple cider vinegar is quite acidic, and you may worry about damaging your hair follicles when exposing them to this natural ingredient. However, in small doses, apple cider vinegar is barely noticeable, and it won't negatively affect your hair. In fact, the reason why you should use it is that ACV is capable of making your hair softer and shinier.
This does not mean that you should use apple cider vinegar straight from the bottle, though. Instead, you should incorporate it into a hair rinse. Hair rinses, for those of you who do not know, are phenomenal home remedies that can revitalize your hair from root to tip; an apple cider vinegar-based hair rinse is no exception. If you want to know more, continue reading to learn how to make 3 apple cider vinegar hair rinse recipes at home for soft, shiny hair.
1. Apple Cider Vinegar & Lemon Hair Rinse for Lustrous, Thick Hair
As we mentioned above, apple cider vinegar is naturally acidic. While you might think that quality is a detriment to the health and beauty of your hair, it is actually a benefit. When your hair becomes more alkaline, i.e. when the pH level increases, your hair becomes more prone to dullness and hair breakage. This is because the normal pH range of your hair is somewhere between 3.5 and 5.5. Since the pH range of apple cider vinegar is between 2 and 3, using it on your hair can restore a healthy pH balance and encourage hair luster and thickness.
An important note: if the environment of your hair and scalp becomes too acidic and the pH level decreases, your hair follicles and scalp may become damaged. Undiluted apple cider vinegar is capable of backfiring if not used correctly. In order to avoid this and use apple cider vinegar safely, you must dilute it beforehand. Make sure that you add water (3 parts water to 1 part apple cider vinegar) or use a small amount in a home remedy.
Ingredients
2 tsp. of apple cider vinegar
8 drops of fresh lemon juice
½ cup of pure rosewater
Instructions
Mix the ingredients together.
Rinse your hair with the mixture after you have shampooed and conditioned your hair.
Notes
Many people have claimed that lemon juice may bleach your hair so if you want to preserve your hair's hue, use the other hair rinses found in this article.
"I was having lots of issues with my hair. Lots of itchiness, lots of dandruff...I heard about Apasra...I ordered oil and a shampoo. I feel the difference now. [All of my] itchiness is gone. Hair fall is almost gone...I still do have some dandruff, but I feel it is improving a lot. I definitely recommend all the hair products."
2. Apple Cider Vinegar Hair Rinse for Healthy Hair & a Clean Scalp
Another reason why you should use apple cider vinegar in a hair rinse is that it helps cleanse your hair. Apple cider vinegar is antimicrobial. If your scalp develops an infection, you might start to develop dandruff, an itchy scalp, or even hair loss. However, by purifying your scalp with apple cider vinegar, you can keep your hair and scalp healthy.
Plus, your hair is capable of storing a lot of build-up, sometimes due to the quality of your bathwater, your styling products, or your shampoo and conditioner. When buildup accumulates on your hair and scalp, it may result in drier, duller hair and slower hair growth. Apple cider vinegar can break down and dissolve that excess residue on your hair so that it starts to look softer and shinier.
Ingredients
2 tsp. of apple cider vinegar
8 drops of Vitamin E oil
½ cup of aloe vera juice
Instructions
Emulsify the ingredients together with a fork.
Rinse your hair with the mixture after you have shampooed and conditioned your hair.
Notes
For any of these remedies, if you do not like the lingering smell of the hair rinse, lightly spritz your hair with warm water.
3. ACV, Aloe Vera & Vegetable Glycerin Hair Rinse for Soft, Shiny & Hydrated Hair
Even though apple cider vinegar can make your hair shinier, it could use some assistance with hydrating your hair follicles and hair strands. Therefore, what can push an apple cider vinegar-based hair rinse over the top is by incorporating natural ingredients with moisturizing properties. When your hair is moisturized, it becomes less prone to hair breakage and split ends; your hair may also become softer in time.
There are many natural ingredients that can hydrate your hair effectively, but the top two that come to mind are aloe vera and vegetable glycerin. Aloe vera is commonly used as a natural hair conditioner. Not only is aloe vera mostly comprised of water, but it is also chock full of many vitamins, minerals, and enzymes that can penetrate your hair strands and rejuvenate them from within. Meanwhile, vegetable glycerin is a humectant that helps attract moisture towards your hair. With regular use, you won't have to suffer from a dry, dull hair day any longer.
Ingredients
2 tsp. of apple cider vinegar
8 drops of vegetable glycerin
1 tbsp. of aloe vera gel
½ cup of witch hazel
Instructions
Mix the ingredients together.
Rinse your hair with the mixture after you have shampooed and conditioned your hair.
If you're interested in learning how to use apple cider vinegar on your skin, here is a home remedy that can get you started. This DIY can help you close open pores and tighten skin. Enjoy and please subscribe to my YouTube channel!
Searching for more hair care advice or product recommendations? Fill out this form to get a reply from us right away.
Go natural. It is good karma!