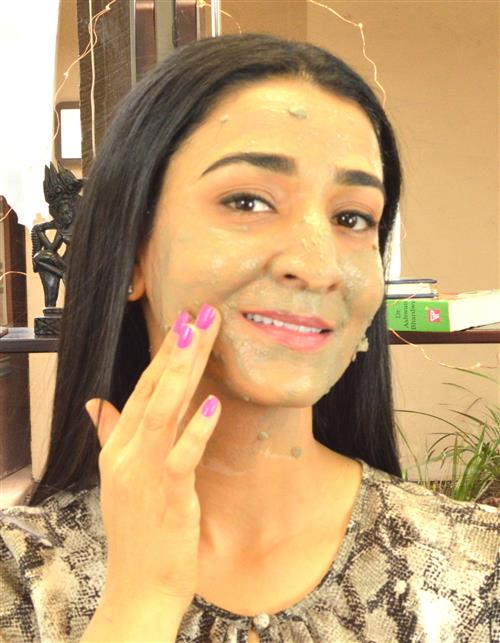 Left: Sheetal Rawal, scientist (human genetics) & founder of Apsara Skin Care
By: Marty S.
Home remedies by Sheetal Rawal
It has become very easy to find and purchase anti-aging skin care products. In the past, you could only find wrinkle creams at high-end boutique shops, but nowadays, you can even find some of these products at your local pharmacy or even a thrift store. However, just because they are easily accessible does not mean that they are guaranteed to work. In fact, some of those wrinkle creams may even be worse for your skin and wrinkles because of the harsh chemicals in them. Even if that particular cream you've had your eye on for quite some time has gone on sale, it might not be worth buying after all.
Instead, you should try using an all natural wrinkle cream to minimize the appearance of your wrinkles while massaging your face. All natural wrinkle creams are usually safe to use on your skin and are deeply nourishing. Need ideas for remedies? Don't worry because we have 3 for you to try right here. Continue reading to learn how to prepare a natural anti-aging wrinkle cream at home so that your skin looks decades younger.
1. Avocado Massaging Cream to Keep Your Skin Plump & Dewy
Good fats are key to an anti-wrinkle strategy and omega-3 fatty acids are some of the best fats. These distinct compounds are vital for diminishing lines and wrinkles because of two reasons. First, omega-3 fatty acids are great at reducing dryness and nourishing your skin, which can leave it softer and healthier than it was before. By keeping your skin plump and dewy with these fatty acids, lines and wrinkles may become far less noticeable. Second, omega-3 fatty acids help decrease inflammation, which is important since inflammation can cause premature aging. Inflammation can disrupt collagen and elastin production within our skin, leading to less skin elasticity and more premature aging. However, when you take care of your skin with omega-3 fatty acids, you are calming your skin down and promoting youthfulness.
You can easily get more omega-3 fatty acids into your anti-aging skin care routine by using avocados. Avocados contain not just omega-3 fatty acids, but also monounsaturated fats and various vitamins and minerals, which benefit your skin in other ways. Adding avocados to a meal or a snack you're making is so satisfying, but make sure to save at least one for your next beauty remedy.
Ingredients
1 tbsp. of ripe avocado, mashed
8 drops of almond oil
10 drops of aloe juice
Instructions
Mix the ingredients together.
Apply the remedy and massage your skin for 3 to 5 minutes. Leave it on for 10 minutes.
Wash the remedy off with warm water. Follow with a daily skin care routine based on your skin type. Click here to find out what your skin type is.
Use 1 to 2 times a week.
"I've been using the Sweet Almond & Wheat[germ] serum; it's for aging skin...I really put it where my fine lines are prone, definitely here at the temples and the smile lines. It doesn't feel oily, it doesn't feel greasy, and I honestly - it just feels like this lovely nourishing "goddessy" moment and that's not an exaggeration."
2. Sweet Potato & Turmeric Massaging Cream to Diminish Wrinkles in a Snap
A clear threat to the youth and vitality of our skin is free radicals. Free radicals are molecules that damage your skin cells and, over time, cause premature aging to occur.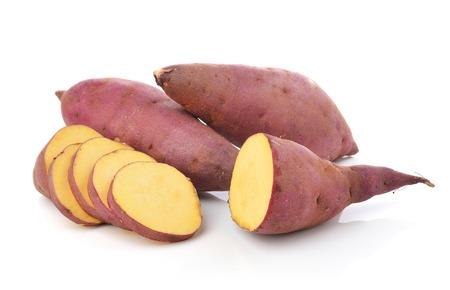 Free radicals can quickly accumulate in your body because some of their sources are very common, such as pollution, UV rays, and your environment. However, getting rid of them can be easy. To do that, we need to harness the power of antioxidants, which do a great job of neutralizing free radicals so that they cannot do any more harm to you.  
In addition to being an immune-system booster, Vitamin C is an amazing antioxidant that is available in many different foods, such as sweet potatoes; this is one of the reasons why you may have seen so many Vitamin C-based facial serums in the market right now. Turmeric, on the other hand, is an antioxidant all by itself because of the curcumin within it. Together, both of these anti-aging antioxidants can help revitalize your skin and make those wrinkles vanish before you know it!
Ingredients
1 tbsp. of sweet potato, mashed
⅛ tsp. of turmeric
⅛ tsp. of nutmeg
Instructions
Mix the ingredients together.
Apply and massage your skin with this remedy for 3 to 5 minutes. Leave it on for 10 minutes.
Wash the remedy off with warm water. Follow with your toner, serum, and lotion.
Use 1 to 2 times a week.
3. Glycolic Acid Massaging Cream to Exfoliate Your Fine Lines & Wrinkles
You might have seen the phrase "glycolic acid" written on some over-the-counter wrinkle creams at your local store. Many companies use glycolic acid in their anti-aging products because of its ability to exfoliate your skin and, in turn, diminish lines and wrinkles. Exfoliation is the process of sloughing up the dead cells on your skin to reveal the newer cells underneath. This results in soft, dewy skin. While your skin is capable of naturally shedding those dead cells, you can exfoliate your skin with products that have glycolic acid to speed up the process. Also, even though many people associate exfoliation with scrubs and peels, you can incorporate glycolic acid into a cream and still receive the glowing, youthful skin benefits.
While glycolic acid sounds like something that is manufactured, it is actually an alpha hydroxy acid that is naturally found in brown sugar. Brown sugar is particularly special because of its coarse texture; it helps slough up dead cells without irritating your skin. While a normal brown sugar scrub may dry out your skin and necessitate a moisturizer, adding brown sugar to a massaging cream helps ensure that your skin stays nourished and looks more youthful over time.
Ingredients
½ tsp. of powdered brown sugar
8 drops of Vitamin E oil
1 tsp. of mashed ripe kiwi
1 tbsp. of apple sauce
Instructions
Place the ingredients in a bowl. Mix until the brown sugar is dissolved.
Apply and massage your face for 3 to 5 minutes. Leave the remedy on for 10 minutes.
Wash it off with warm water. Follow with your daily skin care routine.
Use 1 to 2 times a week.
Here is an anti-aging face mask that you must use to fade the appearance of fine lines and wrinkles and keep your skin youthful. It is simple and only contains 3 ingredients. Enjoy and don't forget to subscribe to my YouTube channel.
If you need more anti-aging advice or you have other skin care concerns, fill out this form to get a reply from Sheetal in a snap.
Go natural. It is good karma!