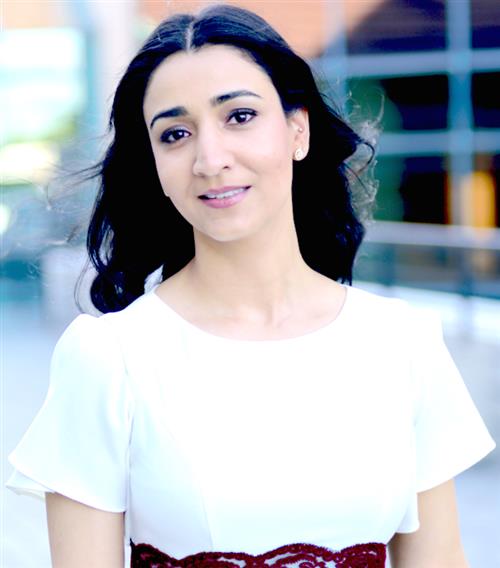 Left: Sheetal Rawal, scientist (human genetics) & founder of Apsara Skin Care
By: Marty S.
Home remedies by Sheetal Rawal
In this day and age, we should all be aware of aloe vera. Even if you haven't used it yourself (and you should!), you have most likely seen it along the aisles of your local department store or natural foods store; you might also see it outside growing in a garden. Aloe vera is a famous natural ingredient whose reputation is unquestioned. Whether it's in a natural beauty product or used by itself, aloe vera has amazing beautifying, anti-aging, and nourishing properties.
For those who easily suffer from sunburns, redness, or dryness, aloe vera has become a staple in countless households. Some people even eat aloe vera gel or drink aloe vera juice to get its benefits internally. However, did you know that aloe vera is not just for your skin? While it may not be the first thing you think of, aloe vera can be used to get thick, soft, healthy hair naturally. How does it work, you may ask? Continue reading to learn the 3 top reasons why aloe vera must be used in your hair care routine. Plus, if you want to discover how to use aloe vera on your hair (and learn other hair home remedies as well), click here.
1. Aloe Vera Can Turn Dry, Frizzy Hair into Soft, Nourished Hair
Dry, frizzy hair is often a sign that there is a lack of moisture in your hair strands. Your hair might not be getting enough nourishment from the follicles, or it might be losing too much moisture to your environment. Of course, while you may think the solution is simple, you should not confuse "moisturizing your hair" with "wetting your hair with water." Although water can enter your hair strands easily, it isn't easily retained. Sure, your hair could start to look more manageable after getting it wet, but once it starts to dry, it is very likely to revert back to its original state. Furthermore, even though there are many hair care products on the market that are capable of reducing dryness and frizziness, they can also worsen it due to the presence of harsh chemicals.
Aloe vera, on the other hand, is different. Because it is composed of a lot of water, aloe vera can moisturize your hair strands but also seal that moisture inside. This, in turn, can effectively tame dryness and frizziness, leading to thicker and more voluminous hair.
"I've been using their entire Rosemary & Amla Hair Oil, Shampoo & Conditioner, and I've seen [a] noticeable difference in my hair. I started having less hair fall as well as less gray hair, compared to what I had before."
2. Aloe Vera Is Rich in Nutrients for Thick, Healthy Hair
Even if your hair isn't particularly dry or frizzy, you should still use aloe vera if you want thick, healthy hair. Aloe vera is rich in numerous nutrients, including vitamins, minerals, and enzymes, and these nutrients help enhance the quality of your hair. For instance, aloe vera contains amino acids. Since amino acids are the building blocks of proteins and your hair needs protein so that it stays healthy and strong, aloe vera might be just what you need to rejuvenate your hair. Plus, aloe vera contains Vitamin A, C, and E, all of which improve cell renewal and thus may increase hair growth.
As a result of these benefits, many people use aloe vera as a natural conditioner. Many people even say that after using aloe vera on their hair regularly, their hair starts to look thicker, softer, and shinier.
3. Aloe Vera Can Promote Good Scalp Health & Beautiful Hair
One extra benefit of using aloe vera on your hair is that it also helps improve scalp health. If you plan on using aloe vera on your hair, you must make sure that you massage some of it into your scalp, which, as it turns out, has a big impact on the health and growth of your hair. When your scalp is dry, your skin is not able to produce enough natural oils to nourish itself. This may lead to irritation and inflammation as well as a flaky scalp and dry, frizzy hair. Conversely, when your scalp is oily, this means that your skin is producing a lot of oil that can clog your hair follicles and may impede hair growth. In addition, your hair could start to look greasy and you could develop dandruff.
If you have scalp issues and you want thicker, softer, and healthier hair, aloe vera is a fantastic option. Aloe vera is capable of removing the buildup of dead skin cells on your scalp because of the proteolytic enzymes found in this natural ingredient. Aloe vera is also antibacterial, anti-inflammatory, and pH-friendly. This means that you can use this natural ingredient to clean your scalp of bacteria and calm it down without worrying about any further inflammation, dryness, or irritation. Even if your scalp has become sunburned, aloe vera can soothe your skin and return it back to normal. Finally, since aloe vera helps moisturize your scalp, you can use it to maintain proper nourishment and a healthy scalp.
If you're looking for a natural home remedy to reduce dryness and hair fall, you've come to the right place! Here is an intense avocado & castor oil hair mask that you can use to get thick, soft, and healthy hair. Enjoy and don't forget to subscribe to my YouTube channel!
If you need hair care advice or product suggestions, fill out this form and you will receive a reply from us soon.
Go natural. It is good karma!