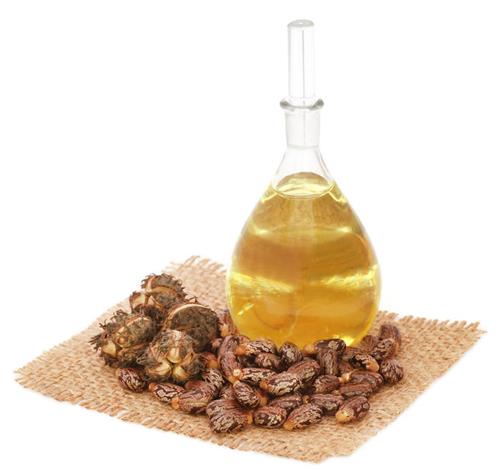 I have been posting about many natural beauty tips and ideas for a long time, but if there is one favorite method that is sure to get your skin to glow from within, it is using oils to deep clean your pores and nourish your skin.
There are many superstar oils that can not only deep clean your pores, but also in the process nourish your skin. This makes your skin look dewy and radiant at all times. Deep nourishment causes wrinkles to look much faded; it revitalizes the skin cells so they can turnover quickly. This results in dark spots and unevenness to disappear from sight very quickly.
Oils in skin care may seem counterintuitive because we associate oils with clogged pores. But there are oils like jojoba and castor that do not clog your pores. In fact jojoba is so similar to our own sebum that applying it causes your overactive oil glands to calm down. This results in balanced skin. Castor oil is another such oil that your skin absolutely loves. It is known in Ayurveda for its anti-inflammatory properties. So it calms down your skin while nourishing and balancing it.
In this article let's focus on castor oil. It is legendary for its high fatty acid content and pore cleaning properties, which makes it the best choice to diminish blackheads, whiteheads and acne. Its high fat content translates into serious anti-aging properties. In combination with other ingredients its benefits can be harnessed to even out the skin and make those dark spots disappear fast.
Here are some castor oil home remedies to balance out your skin, diminish imperfections and keep it clean & glowing from deep within.
1. Castor Oil to Balance Oily Skin
Castor oil used on oily skin encourages your skin's oil producing glands to stop overproducing sebum. Perhaps the fats in castor oil signal an overall sufficiency of nutrition to the skin.
Ingredients
1 TBSP grapeseed oil
8 drops of castor oil
Method
Mix well and massage on your face using circular motion for at least 3 minutes. Use a washcloth and soak it in hot water. Wring the excess water and place the warm washcloth on your face. This helps this mix to penetrate deep into your skin. Once the washcloth cools down, wipe the remaining oil from your skin. Follow with toner, serum and lotion.
2. Castor and Sunflower Oil Mix to Nourish Dry Skin
Sunflower oil is a very good source of skin friendly fatty acids. In combination with castor oil it helps heal dryness and bring nourishment into your skin.
Ingredients
3 tsp. sunflower oil
1/2 tsp castor oil
1 tsp mashed avocado
Method
Massage your skin with this mix for 5 minutes. Leave on for an additional 15 minutes. Wipe with a warm towel and follow with toner, serum and lotion for your skin type.
3. Castor Oil & Clay Remedy to Fade Dark Spots
When used with clay and lemon juice, castor oil can help keep your skin nourished while the dark spots are encouraged to fade much faster.
Ingredients
1 tsp. fuller's earth (multani mitti) or bentonite clay
1/2 tsp. fresh lemon juice
8 drops of castor oil
water if needed to thin out the paste
Method
Apply this mask on your skin and allow it to dry for about 15 minutes. Wash with your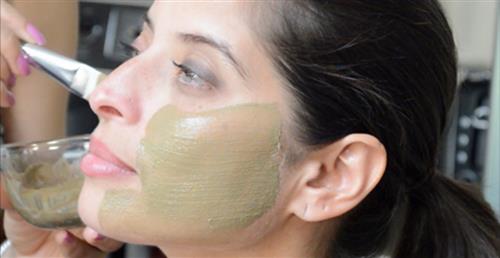 gentle PH balanced cleanser and follow with toner, serum and lotion.  
4. Castor Oil & Jojoba to Diminish Acne
The natural anti-inflammatory & pore unclogging properties of castor paired with the the nourishing and balancing benefits of jojoba oil makes this remedy a must use to reduce acne naturally.
Ingredients
1 tsp jojoba oil
8 drops of castor oil
Method
Massage the acne-prone areas of your skin with this mix. A 5-7 minute massage is ideal. Wash with your gentle and PH balanced cleanser. Follow with your daily skin care routine meant for oily and acne-prone skin.
"This is the only product that has ever worked on my acne. I saw results within 3-4 days."
5. Castor & Chamomile to Nourish Sensitive Skin
Sensitive skin is all too common and may present issues like redness, rosacea and tenderness. Castor oil is a very soothing oil and can calm your sensitive skin, especially when used with chamomile tea.
Ingredients
1 tbsp brewed chamomile tea
6 drops of castor oil
Method
Agitate this mix with a fork so that the two ingredients can come into solution temporarily. Dan on your skin with a cotton ball and gently massage in for 2 minutes. Wash with your gentle cleanser and follow with with skin care products meant for your skin type. Read this page to find out your skin type.
6. Castor oil to Remove Blackheads
Castor oil can help dissolve impurities from deep within and in combination with baking soda discourages and helps dissolve blackheads before they have a chance to turn into active acne.
Ingredients
1 tsp oat flour
1/2 tsp baking soda
8 drops of castor oil
Rosewater to make a thick paste
Method
Take a warm towel and place it on your skin for 2 minutes to gently open your pores. Now apply this mask on the blackhead prone areas of your skin. Allow it to dry for 10-12 minutes. Wash with your natural cleanser and follow with toner, serum and lotion.
"I tried everything except for Accutane to control my acne. This is the first product line that has ever worked for me."
7. Castor Oil Remedy to Fade Lines & Wrinkles
Almond oil in combination with castor oil can provide anti-aging benefits plus deep cleansing of skin. Add some high quality vitamin E oil to the mix and this recipe is all set to firm up and nourish your skin. Use once in 10 days.
Ingredients
Castor oil, 1tbsp.
Almond oil, 1 tbsp.
Vitamin E oil, 10 drops
Method
Blend the oils together to form a concoction. Wash your face with warm water to open the pores. Massage this blend into your skin for 5-7 minutes using gentle circular motion. This will help melt the stale oils in your pores and unclog dirt, grime, impurities and dead skin cells. Cover your face with a warm towel for 5 minutes to help this mix penetrate into your skin deeply. Wash with your gentle cleanser and follow with your daily skin care routine.
8. Castor Oil & Turmeric To Even Out Your Skin
While castor oil nourishes and deep cleans, turmeric evens out the color, tone and texture of your skin due to its antioxidant and natural skin balancing properties. So problems like discoloration or unevenness can be effectively addressed using this remedy.
Ingredients
Turmeric, 1/4 th tsp
Castor oil, 6 drops
Gram flour (besan), 1 tsp
enough aloe vera juice to make a paste
Method
Mix all the ingredients in a bowl until they form a thick paste. Apply to your skin and leave it on for 15-minutes. Wash, tone and use serum and lotion. A serum with exfoliating ingredients is the best idea to even out your skin.
In this home remedy I teach you how to use castor oil and tumeric to diminish open pores, blackheads and acne. Enjoy!
9. Castor Oil & Sweet Potato Anti-Aging Mask
Rich in vitamins A and C sweet potatoes can offer anti-aging benefits to your skin. Especially when paired with castor oil whose fat profile is awesome for skin nourishment and reduction in the signs of aging.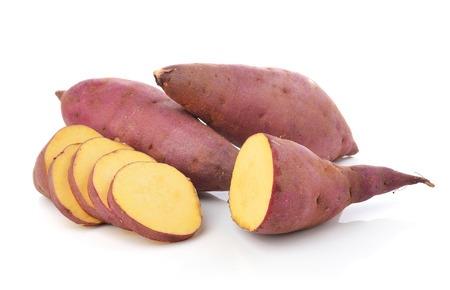 Ingredients
Mashed up sweet potato, 1 tsp
1/2 tsp castor oil
Method
Massage this mix into your skin with your fingertips. A 5 minute massage once a week is plenty. Wipe off any excess with a tissue. Follow with your anti-aging toner, serum and lotion.
10. Castor Oil and Banana Mask for Glowing Skin
Combined with the antioxidants (like lutein) in banana, castor oil can amp up the glow of your skin rather quickly. Add to this mix some orange juice and we can get that skin to perfect in little time.
Ingredients
Mashed up ripe banana, 1 tsp
1/2 tsp castor oil
1/2 tsp fresh orange juice
Method
Massage in for 2-3 minutes and leave on for an additional 10 minutes. Wipe off any excess and use your daily skin care products meant for your skin type.
Want flawless skin? Get expert guidance. Fill out this form with your questions and I will help you pick the best Apsara products suited to your skin type.
Read Apsara user reviews on this page.
Go natural. It is good karma!