Left: Sheetal Rawal, scientist (human genetics) & founder of Apsara Skin Care
By: Sheetal Rawal
Have you ever wondered if you needed a facial serum? Is a serum truly needed when you already have a moisturizing lotion? Well in fact, yes a serum and moisturizer have different benefits and it is highly beneficial to incorporate a serum into your routine.
1. A good quality serum contains ingredients that can nourish and heal the skin much more effectively
A good quality serum made with natural ingredients is much lighter than a lotion, which enables it to penetrate deeper layers of skin. Since lotions are denser and contain a considerable percentage of water, they usually do well to hydrate the more superficial layers of the skin. A lotion serves as a shield almost and acts to contain and enhance the moisture levels in the skin, whereas serums go deeper down to address problems while they nourish. Normally even a very good quality lotion can have up to 10 times less amount of beneficial and healing ingredients. From a chemistry perspective, lotions are a completely different formulation.
"This is the [Jojoba] face serum, and it is awesome. It has natural acne defense...Face oils can do wonders for your skin, especially if you have skin like mine, or you get blemishes or you're acne-prone. So this is so nice."
2. So is a facial serum worth the money?
I say yes! Absolutely. Of course, the key is always to get a product as close to nature as possible. At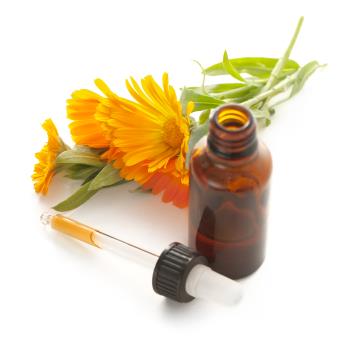 Apsara that goes without saying. While choosing a serum, focus on one main thing: your skin concerns. Lines and wrinkles are a concern. So is excess dryness or pigmentation. If you do not have a concern, then pick a serum that is good for all skin types. Apsara's Sandalwood Facial Serum is a great one for all skin types. Use your serum after washing (cleansing) and toning your skin first.
3. So how exactly should you apply a serum?
The routine goes like this: cleanser, toner, serum, lotion (a.m. and p.m.). After you are done cleansing your face you are going to gently pat your face until dry. Spray your toner (about 3-4 pumps) and then apply about 2-5 drops of serum on your skin. Massage in with your fingertips. And lastly, apply your lotion. Then massage in. At night, you may apply a drop more of your serum and a tad extra lotion. Skin rejuvenates as we sleep and a little extra help does not hurt. Watch this informative video to learn how to have a daily skin care routine, and in what order to apply your products.
I hope that this article has shown you the importance of face serums and how great they are for your skin. So if you ever thought a serum was the same as a lotion or could be ignored, that was a myth.
A quick line to remember about this topic is: Serums nourish deeper layers of the skin, while lotions protect and beautify the upper layers; so both are needed for skin that is absolutely fabulous.
If you would like help choosing the right products for you daily and weekly skin care, feel free to fill out this form.
Go natural. It is good karma!