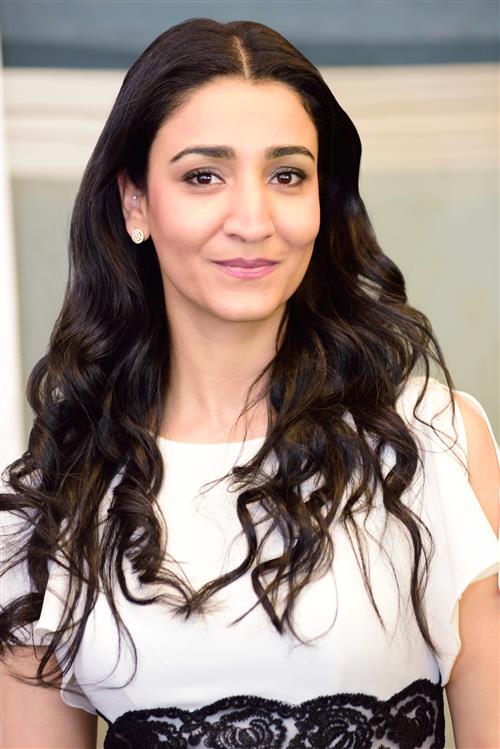 Left: Sheetal Rawal, scientist (human genetics) & founder of Apsara Skin Care
By: Sheetal Rawal
Coconut oil is a multipurpose ingredient that can be used for cooking, hair care, and skincare. It's loaded with fatty acids and has many other health benefits. Coconuts are both delicious and healthy, and we all should definitely include them in our diet. Did you know that one fruit can provide a daily dose of almost all essential nutrients? Or that the lauric acid contained in this fruit is responsible for lowering the levels of bad cholesterol in your body? More than this, one of the elements found in coconut water, cytokinin, possesses anti-cancer and anti-aging properties.Not convinced yet? Eating coconuts regularly reduces the risk of developing osteoporosis thanks to the fact that this fruit is responsible for improving your body's ability to absorb calcium and magnesium, two essential elements for bone health.
Want a fun coconut story? Early Spanish explorers called the fruit "coco", meaning "monkey face" because the three indentations of the drupe resemble the face of a monkey. Did you know that these indentations are the key to opening the coconut? Insert a sharp and long instrument into the softest hole to drain the liquid, and then use a sturdy knife to open the fruit.
Let's talk about how coconut can prevent hair damage, fix hair fall, reduce split ends, and stop early greying of hair. This fruit can also be used in the prevention of premature aging,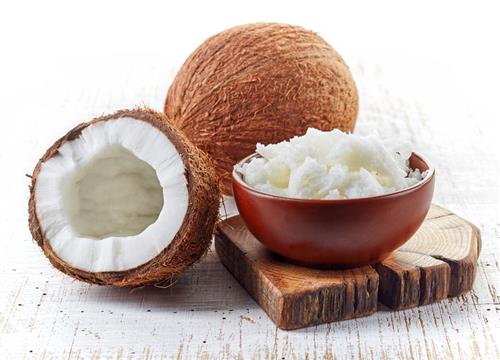 dryness, and flaking of skin. It is known that coconut oil can help reduce various skin problems. Coconut oil could be a base ingredient of various body care products like soaps, lotions, and creams. All Apsara lotions have coconut oil in them.
I want to give you a few ideas on using coconut oil to stop hair fall, prevent premature greying, split ends while nourishing your hair and promoting shine, fullness and a great texture. Keep in mind that for maximum results, I recommend you pick one method and use it 1-2 times per week.
Shiny Hair
We do agree that dull hair can be a major bummer and detract from the efforts you've put into making your hair healthy. Grey hair is also something that we do not look forward to.
Remedy
Mix 2 tablespoons of coconut oil with 5 drops of rosemary essential oil and spread it into your scalp. Massage in gently. Leave it on for 30 minutes. For awesome results, wash your hair with our Rosemary and Amla Hair Oil & Conditioner, both of which are made to leave your hair nourished, easily managed, healthy, smooth and vibrant.
"I was having lots of issues with my hair. Lots of itchiness, lots of dandruff…I heard about Apasra…I ordered oil and a shampoo. I feel the difference now. [All of my] itchiness is gone. Hair fall is almost gone…I still do have some dandruff, but I feel it is improving a lot. I definitely recommend all the hair products."
Deep Conditioner
Sometimes our hair needs a little extra love, especially if we are experiencing hair fall, split ends, et cetera.
Remedy
A simple two ingredient recipe can be made by combining one tablespoon each of coconut oil and sweet almond oil. Spread the mix into your hair with your fingers while also massaging it into your scalp. Wash in a few hours or overnight and then use a natural shampoo and conditioner to keep your hair vitalized.
Hair Revitalizer & Split End Buster
Using coconut oil on your hair can do lots of wonders to stop hair fall and split ends.
Remedy
Mix an overripe banana with the paste of one avocado and a tablespoon of coconut oil. Apply it on split ends and scalp. Massage with your fingers and leave on for about 20 minutes before washing it with a shampoo that has no harsh chemicals. Please do understand that all the goodness of this hair mask can be undone within minutes by a harsh detergent like SLS, which is likely part of your shampoo. So switch to hair care products that are natural and free of harsh chemicals.
Fights Frizz
Frizziness is no joke, so here's a remedy to nourish your hair!
Remedy
You can fight frizz and dryness by using a mix of 2 tsp. of coconut oil and 15 drops of pure Vitamin E oil. I recommend you gently warm the mixture before applying, then massage it for a few minutes and leave it on for 40 minutes before washing it out. Pair any home remedy with Apsara's Rosemary & Amla Hair Oil. It is a deeply nourishing hair formula. Well-nourished and healthy hair follicles result in thicker and fuller hair while reducing the appearance of common hair-related issues (like hair fall and split ends) dryness of scalp.
Rescues Damaged Hair
When your hair is damaged, the idea of chopping it off can be tempting but don't. Use this remedy instead.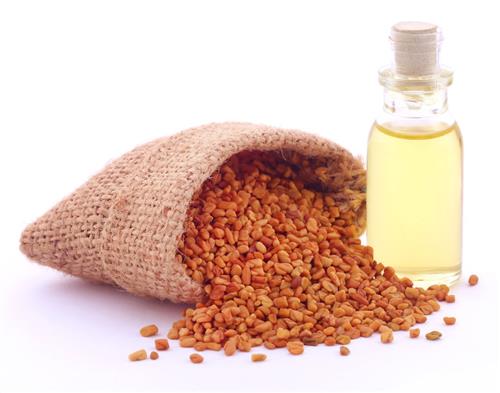 Remedy
Mix 3 tsp. of coconut oil with 2 tsp. of fenugreek paste (which can be made by soaking fenugreek seeds in water overnight and then blending them). Apply all over the length of your hair, especially the ends where any damage is most evident.
Leave on for at least 4 hours or overnight. Then shampoo and condition as usual.
Apsara's Rosemary and Amla Shampoo cleans your hair and scalp without upsetting their natural balance. This shampoo could help reduce the appearance of common issues like itchiness or flakiness of scalp.
Flawless skin and healthy hair using natural products is the way to go! In this video, Sheetal shares lots of information to help you get started on your way to achieving the vibrant hair of your dreams. Learn how to end and discourage common hair and scalp issues by following this practical and easy-to-implement advice.
Share your experience with coconut oil with us in the comments below.
Want more information on how to keep your hair and scalp healthy and free of common problems? Fill out this form if you have questions and need expert guidance.
Go natural. It is good karma!