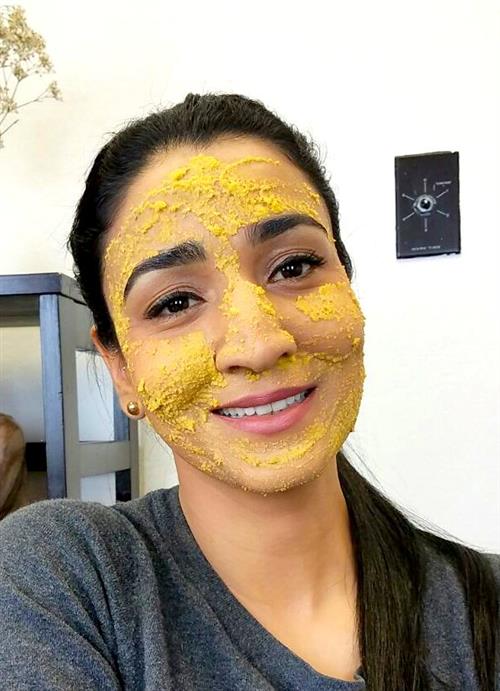 Left: Sheetal Rawal, scientist (human genetics) & founder of Apsara Skin Care
By: Sheetal Rawal
In Ayurveda (more than 3000 years old system of health and wellbeing that originated in India), facial masks are called lepas. Even back then, the enormous benefits of facial masks were recognized and it was highly recommended that they were included in one's skin care routine.
Here are the top 4 reasons why everybody should apply facial masks 1-2 times a week to supplement one's daily skin care routine, and maximize its results.
1. Detoxify: Facial masks pull out debris and pore-clogging impurities from deep within the skin. While the clays dry, they act as a suction to pull out all that undesirable stuff from the deeper layers of skin. So facial masks that actually dry on the skin are actually better than the ones that do not.
2. Tone Muscles: While drying, facial masks actually give a nice workout to the muscles, which in turn tones them and this results in a taut and well-toned appearance to your face.
"All her products are natural...Her products are working great for me."
3. Nourishment: Most good quality masks are based on clays, which are mined from Earth and then purified. Clays are very rich in the minerals that are abundant on Earth and thus can improve the quality and health of the skin.
4. Stimulate Cell Renewal: Facial masks based on clays can clean up the upper layers of dead skin by encouraging them to be naturally shed. One useful tip that I can share with you is to use gentle circular strokes to wash off your facial mask. So in this way you can use it like you would a lotion to massage your skin. This ensures deeper penetration of all the useful minerals and also greater exfoliation of skin.
Please share your thoughts about this article by commenting. Let us know what other skin care articles you would like covered. We love to hear from you.
If you have skin care questions you would like us to answer, click here to get advice from us soon.
Go natural. It is good karma!