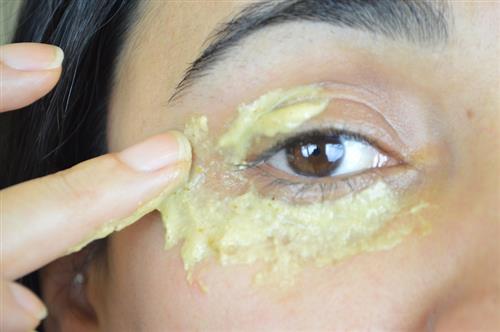 Left: Sheetal Rawal, scientist (human genetics) & founder of Apsara Skin Care
By: Sheetal Rawal
No one is immune to dark circles – many men and women are affected by this annoying problem. A number of things can cause dark circles: lack of adequate sleep, stress, an unhealthy lifestyle, hormonal changes, genetics, and more. There are quite a few chemical-based products available to help get rid of dark circles but they can do damage to your skin, especially if it is sensitive. The skin around your eye area is one of the most delicate areas, and that makes it particularly sensitive to harsh chemicals found in run-of-the-mill eye products. Home remedies, on the other hand, are safer while being effective. A high-quality eye serum used morning and night is not optional if your dark circles have you worried. It must contain high-quality natural ingredients known to work while being gentle at the same time.
Here is a look at 8 of the best homemade hacks to help you get rid of dark circles fast.
1. Remove Dark Circles with Tea Bags Soaked in Aloe Vera Juice
Do you always have tea bags in your kitchen? If so, great! Tea is chock full of caffeine and antioxidants that are highly effective in eliminating not just dark circles but also puffiness. Tea also has tannins, which have astringent properties to help in lightening dark circles and reducing discoloration. Tannins can also help reduce puffiness of the eye area by tightening the skin around your eye area.
Home Remedy
Take two tea bags and squeeze out any liquid in them. Then soak them in aloe vera juice for 30 minutes. Lightly squeeze so they do not drip. Place them directly over your eyes. Relax and leave on for about 15 minutes. Wipe off with a wet tissue and immediately after follow with your natural eye serum. Repeat this 3 times a week.
You might be interested in this video! Sheetal teaches you an easy home remedy using turmeric and saffron to fade dark spots and get glowing skin in no time!
2. Get Rid of Dark Circles with Cucumber Slices Dipped in Coffee
Cucumbers have skin-lightening and mild astringent properties that are awesome for getting rid of those raccoon eyes. Cucumbers are loaded with antioxidants like orientin, isoscoparin, cucurbitacins, and vitexin as well as vitamins C and K that contribute to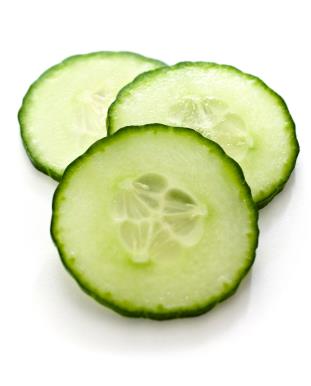 reducing inflammation and discoloration under the eyes. Cucumbers have a soothing, cooling, and refreshing effect on the skin. Moreover, brewed instant coffee is awesome to reduce dark circles and puffiness of your eye area. Coffee has a mild diuretic effect on the skin (to reduce puffiness) and is an excellent source of antioxidants (to reduce dark circles). You may also use a natural eye serum made of cucumber and coffee extracts at least twice a day. This will help reduce dark circles, sun spots, and even puffiness around your eyes. Also, read 5 home DIYs to eliminate dark circles & puffy eyes.
Home Remedy
Get 2 slices of cucumber and dip them in one cup of brewed hot coffee. Leave in until the coffee cools down. Then refrigerate these coffee-drenched cucumber slices for at least an hour. Now all you have to do is lie down and relax and place a slice of chilled cucumber over each eye. Let them stay for about 12 minutes. For excellent results, do this 1-2 times a week. Overdoing this remedy can cause your skin to become dry in some cases. Wipe off with a wet towel and immediately after follow with your eye serum to nourish your eye area and prevent dryness.
3. Remove Dark Circles Under Eyes with Tomato Juice and Oat Flour Paste
Did you know that tomatoes are an excellent natural bleaching agent? Perhaps it is the natural sulfur in them that does the trick. You can use them to get rid of dark circles and other blemishes on your skin. Oat flour hydrates and nourishes the delicate eye area, which makes it sparkle with health and balance.
Home Remedy
You will need 1 teaspoon of oat flour and enough freshly squeezed tomato juice to make a thick paste. Mix the tomato juice and oat flour in a small bowl and let the flour soak up the tomato juice for about 30 minutes. Apply the mixture under your eyes, using your ring fingers to avoid too much pressure. Leave it on for 10-15 minutes to allow your skin to absorb the goodness of this eye mask. Wash with warm water and follow with 1-2 drops of your eye serum. Repeat 2 times a week.
4. Treat Dark Eye Circles with Turmeric and Green Tea Dab On Eye Mask
Turmeric is yet another powerful ingredient that can help get rid of stubborn dark circles. This spice is chock full of antioxidants and has anti-inflammatory properties that do wonders for the skin, including diminishing dark circles and blemishes. Green tea is well known for its impressive antioxidant profile. Together with turmeric powder, this pairing is simply superb for your eye area. Be sure to use a high-quality serum that contains turmeric as well as other natural ingredients like coffee and cucumber oil. Also, learn about 6 natural home remedies to reduce dark circles & puffy eyes.
Home Remedy
Mix 1/4 teaspoon of turmeric powder and 1/2 cup of cool brewed green tea quite well. Soak a cotton ball in this mixture and apply it directly on your dark circles. Leave it on for 10-12 minutes. Be sure you do not get this mix into your eyes. Wash the area with your gentle cleanser (to wash off the turmeric so it does not stain your skin) and follow with your eye serum. Repeat this remedy 2 times a week.
5. Fight Dark Circles with Rosewater and Aloe Vera Gel Mix
Do you use rosewater to fight skin problems? It is an Ayurvedic favorite to even out your skin and promote a youthful appearance. No wonder queens bathed in rosewater! Well,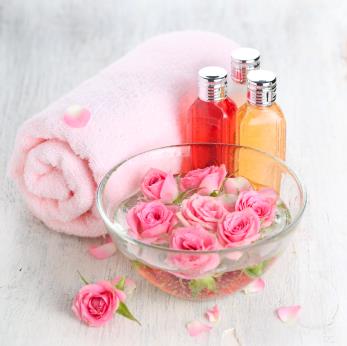 you can now use it to eliminate dark circles too. It not only tones and rejuvenates the skin, but with its natural astringent properties, it can also help in quickly getting rid of those unwelcome dark circles. You can add an equal amount of aloe vera gel to rosewater to double its potency. Aloe gel is a source of plant hormones like auxins that help to speed up the shedding of darker layers of skin.
Home Remedy
Mix 1 tsp. of pure rosewater and 1 tsp. of aloe vera gel together. Soak 2 cotton balls in this mix. Lightly squeeze out any excess and place them on your eye area. Lie back and relax while the rosewater and aloe mix is absorbed by your skin and does its job to lighten your dark circles. Leave it on for about 15 minutes. Rinse off with warm water. Follow with your eye serum. Repeat this 2 times a week.
6. Eliminate Dark Circles with Apple Juice
You may not know that apple juice could be highly effective in eliminating dark circles. It contains malic acid, which works by promoting faster removal of the top darker layers of skin. This helps lighten discoloration of skin. Dark under-eye circles are a form of skin discoloration as well. Apple juice also contains water-soluble vitamins B and C as well as potassium. All in all, a great skin nourisher and revitalizer. Also, learn about the top 5 secrets to eliminate under-eye dark circles.
Home Remedy
Mix 1 tsp. of applesauce and fresh apple juice together to form a runny paste. Massage gently into your eye area for 3-5 minutes and allow it to remain on for another 10 minutes. Wash your eyes with warm water. You can use this remedy for up to 3 times a week. Follow with your eye serum.
Meghna shares her experience with Apsara Skin Care Products: "This product has changed the way I feel about not just my skin, but about myself in general."
7. Remove Under Eye Dark Circles with Almond Oil
One of the most effective ingredients for reducing dark circles is none other than almond oil. It is especially good for the delicate areas around the eye. It is a natural emollient that helps in hydrating and relaxing your skin. It also contains Vitamin K which works to contract dilated blood vessels. Additionally, almond oil has natural anti-inflammatory properties that help in diminishing puffy eye bags as well as dark circles that come with them. As a source of natural Vitamin E, almond oil packs the antioxidant power to eliminate those dark circles with regular usage. You can either use almond oil on its own or mix it with Vitamin E oil. Including a natural eye serum in your beauty regimen will help reduce wrinkles and dark circles and keep them from popping up again.
Home Remedy
Mix 5 drops of almond oil with 3 drops of Vitamin E oil. Take a small amount on your fingertips and gently massage your under-eye area for about 3-5 minutes before you go to bed. Allow your skin to absorb the oil overnight. Wash with a gentle cleanser the next morning. Do this daily and you could see noticeable results in a few days.
8. Fade Dark Circles with Potato Juice
Did you know that potatoes have natural bleaching properties? Yes, they do. Potato juice has been known and used in Ayurveda for its discoloration fading properties. Potato juice can work wonders to help you get rid of dark circles.
Home Remedy
Grate 1 peeled potato. Extract the juice by wrapping the grated potato in a cheesecloth and squeezing the juice out into a bowl. To 1 tsp. of potato juice, add 8 drops of vegetable glycerin. Soak a cotton ball in the mix and apply it on your dark circles. Leave on for 12-15 minutes and then rinse with lukewarm water. Follow with your eye serum. Do this 2-3 times a week.
Hope you found these remedies useful. Please share your favorite eye care remedies with us in comments below.
Also, read 4 lifestyle tips to eliminate dark circles & puffy eyes.
Want the best skin of your life? Well, it is easy. Have a daily and weekly skin care routine using natural and high-quality Apsara products. Fill out this form and get expert help and advice from Sheetal. She is a scientist in human genetics and the founder of www.apsaraskincare.com.
Go natural. It is good karma!