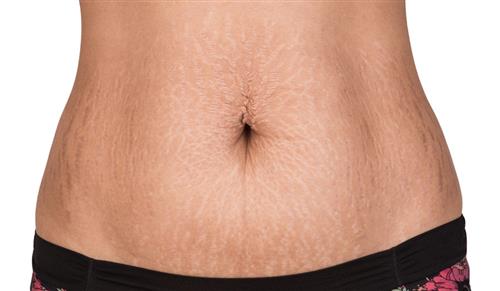 By: Marty S.
Home remedies by Sheetal Rawal
Stretch marks should be the least of our concerns. Unlike dark spots and acne, they're typically not noticeable and can be covered up by clothes. Stretch marks do not pose a threat to our health. They can also be an unfortunate byproduct of an otherwise amazing situation, for example, rapid weight loss or pregnancy. However, there are days when we want our skin to look taut and glowing, not like an overused Stretch Armstrong toy.
Going to the beach may be fun, but we shouldn't feel forced to cover up our bodies because of our stretch marks. While there are many products out there that help treat stretch marks, why take a chance with putting harsh chemicals into your body when you could use natural ingredients instead?
The best way to address stretch marks is as they are forming, but these home remedies can also work on stretch marks that you have had for a long time. Reducing the appearance of stretch marks does not happen instantly, but if you continue to use these remedies regularly, over time, you can see gradual results you can be proud of.
1. Sugar to Scrub Those Stretch Marks Off of Your Skin
Sugar helps reduce the look of stretch marks because it is a natural exfoliator. Sugar removes the dead skin cells on the surface of your skin. Plus, sugar is a natural source of glycolic acid, an alpha hydroxy acid that deeply penetrates the skin and speeds up the production of new skin cells underneath the surface. Using a sugar scrub regularly can make your skin soft and supple.
Ingredients
3 tbsp. of coconut oil
Powdered brown sugar, as needed
Instructions
Put the coconut oil in a bowl. Add enough brown sugar until you get a thick scrub.
Scrub the mixture onto skin for 5 minutes using circular strokes.
Wipe it off and use a massage oil right after.
Use 1 to 2 times a week.
"My face has cleared up so much. I see [fewer] breakouts. My skin, it looks more supple and it looks more healthy and I have only Apsara to thank!"
2. Vitamin E Oil to Promote Collagen
Because of the fatty acids and essential nutrients in Vitamin E oil, it helps boost skin elasticity and collagen production in your skin. When your skin is more elastic, there is less tearing and fewer stretch marks. It is also believed that Vitamin E oil may prevent stretch marks before they occur if it is applied in areas that are likely to develop them.
Ingredients
1 tsp. of Vitamin E oil
3 tbsp. of wheat germ oil
Instructions
Mix ingredients together.
Massage onto skin for 5 to 7 minutes.
Wipe off and use a massage oil right after.
Use 1 to 2 times a week.
Information
Wheat germ oil is another natural source of Vitamin E.
3. Shea Butter to Soothe Damaged Skin
Many people use shea butter to fade stretch marks and many people believe it can prevent them. Shea butter improves the production of collagen in your skin. It contains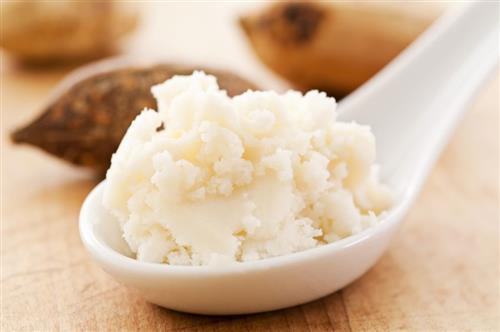 Vitamin A and Vitamin E; these two vitamins help restore damaged collagen and elastin fibers. This effect makes your skin more elastic and less susceptible to tearing and stretch marks. Plus, shea butter has fatty acids such as oleic acid, palmitic acid, and linoleic acids, which nourish the skin and keep it soft and supple.  
Ingredients
3 tbsp. of shea butter
½ tsp. of Vitamin E oil
Instructions
Mix ingredients together.
Massage onto skin for 5 to 7 minutes.
Wipe it off and use a massage oil right after.
Use 1 to 2 times a week.
4. Aloe Vera to Get Soft and Supple Skin
Aloe vera has a high water content; aloe vera juice is a rich source of enzymes, minerals, amino acids, and vitamins. All of these compounds are necessary to moisturize and revitalize the skin. For example, the plant collagen boosts the elasticity of skin, and the gibberellins within aloe vera help maintain and replenish healthy skin cells. Furthermore, aloe vera is an anti-inflammatory compound because of its antioxidants, which heal damaged skin. Together, these qualities make aloe vera a superb choice to help erase stretch marks from your skin.
Ingredients
3 tbsp. of aloe vera gel
½ tsp. of lemon juice
Instructions
Mix ingredients together.
Leave it on your skin for 15 minutes.
Wipe it off then follow with your massage oil.
Use 1 to 2 times a week.
5. Lemon Juice for Even-Toned Skin
If your stretch marks appear in the form of pigments rather than physical lines, lemon juice is a natural ingredient that may help. Lemon juice can bleach the skin and even out your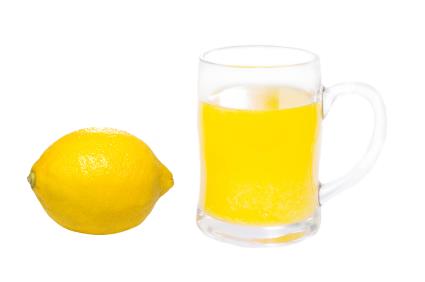 skin tone; this is because of the vitamin C - a well-known antioxidant - and the citric acid in lemon juice. It can also exfoliate your skin so over time, as the stretch marks gradually fade away, you might see that the skin underneath them has become smoother than how it was before.  
In this video, you will learn how to make a saffron and apple cider vinegar sheet mask to fade dark spots and get glowing skin. Enjoy and please subscribe to my YouTube channel!
Ingredients
½ tsp. of lemon juice
1 tsp. of oat flour
2 tbsp. of papaya pulp
Rosewater, as needed
Instructions
Mix papaya pulp, lemon juice, and oat flour in a bowl.
Add enough rosewater until you get a runny paste.