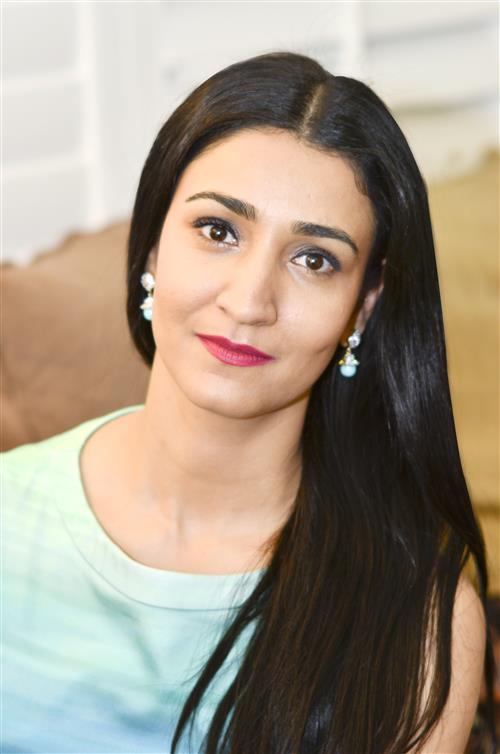 Left: Sheetal Rawal, scientist (human genetics) & founder of Apsara Skin Care
By: Marty S.
Home remedies by Sheetal Rawal
Collagen and elastin are two fundamental aspects of ageless skin. Together, they improve skin elasticity and keep our skin looking firm and youthful. Both collagen and elastin naturally deteriorate through time, which is why as we get older we develop lines and wrinkles, scars can take longer to heal, and dark spots do not easily fade away. If we don't take care of our skin, that deterioration can happen faster than normal; factors such as harsh chemicals in your skin care products, environmental damage, et cetera can seriously impact our skin. It can be really disheartening to see a wrinkle develop on our skin, especially when we feel more youthful and vibrant than ever before.
However, fear not! Our collagen and elastin may be breaking down, but we don't have to accept it. Many natural foods provide numerous benefits to our skin, and by using the right foods, we can boost the amount of collagen and elastin in our skin. Furthermore, when you add more collagen and elastin-boosting anti-aging foods in your skin care routine, your skin will look more youthful and firm in the process. Below, you will find 5 easy collagen and elastin remedies that will not only help you achieve firm, glowing skin, they are also quite easy to make and tasty by themselves.
1. Chickpeas to Accelerate Collagen & Elastin Production
Collagen is a structural protein that is not just found in your skin, but also in your hair, teeth, muscles, et cetera. Collagen is abundant in your body because it helps keep your cells connected. Although not as prevalent as collagen, elastin is a protein that works well with collagen because it improves your skin's elasticity, hence its name. In order to replenish both the collagen and elastin and in your body, you should definitely consider adding more protein to your skin care routine. A good way of doing this is by eating and using chickpeas. You can get 15 grams of protein from just a single cup of chickpeas, in addition to the fiber, vitamins, and minerals that this food can also provide. Chickpeas are tiny, but this anti-aging food may be what can help you sustain your youthful skin.
Ingredients
1 tsp. of chickpea flour (besan)
6 drops of castor oil
1 tsp. of oat flour
Rosewater, as needed
Instructions
Mix the chickpea flour, castor oil, and oat flour together. Add enough rosewater to the mixture until you get a paste.
Apply the paste and leave it on for 12 to 15 minutes.
Wash the paste off with warm water. Follow with your toner, serum, and lotion.
Use 1 to 2 times a week.
"I found Apsara through a friend, and my results have been absolutely amazing... My skin is really smooth and the scarring has kept fading and fading."
2. Strawberries to Protect Your Collagen & Elastin From Damage
Vitamin C is an excellent compound to stimulate collagen and elastin production that not many people know about. That is because Vitamin C is an antioxidant, and antioxidants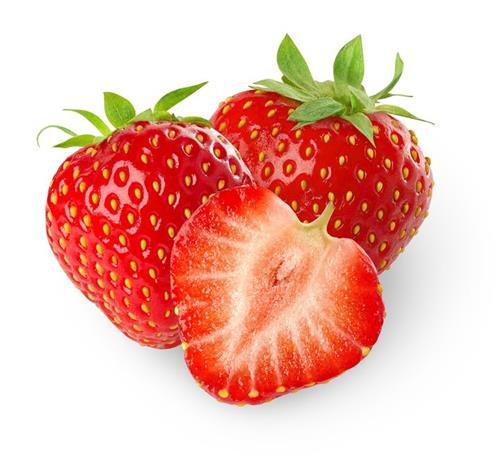 are responsible for eliminating free radicals in your body. Free radicals can cause our cells to deteriorate faster than normal, and some of the more common sources of free radicals are pollution, sun damage, and UV rays. Without antioxidants, our bodies would be more prone to early aging. Thus, by making Vitamin C a staple in both your diet and your skin care routine, you can look more youthful for much longer. If you need a suggestion for an anti-aging Vitamin C-rich food, might we suggest strawberries? 1 cup of strawberries contains about 89 mg of Vitamin C, which is almost your daily recommended value.
Ingredients
1 strawberry
8 to 10 drops of vegetable glycerin
1 tsp. of corn flour
Water, if needed
Instructions
Mash up the strawberry into a paste. Mix the vegetable glycerin and corn flour into the strawberry paste.
If needed, add enough water to the mixture until you get the consistency of ketchup.
Apply and leave the paste on for 12 to 15 minutes.
Wash it off with warm water. Follow with a daily skin care routine based on your skin type. Click here to find out what your skin type is.
Use 1 to 2 times a week.
3. Quinoa to Deeply Replenish Your Skin Cells
Another protein-rich food great for collagen and elastin is quinoa. Not only does quinoa contain 8 grams of protein per cup, it also has a compound called lysine, which is an amino acid that is essential for collagen and elastin production. However, besides protein, quinoa is also a good source of antioxidants, such as Vitamin E and flavonoids. Quinoa is packed with nutrition and is a very versatile anti-aging food; thus, you can incorporate it into any dish or skin care regimen you want to make in order to get the youthful-looking skin you desire.
Ingredients
1 tbsp. of quinoa
¼ tsp. of mango powder (amchur)
¼ tsp. of turmeric powder
Aloe vera juice, as needed
Instructions
Grind the quinoa into flour. Mix the mango powder and turmeric into the quinoa.
Add enough aloe vera juice to the mixture until you get a paste.
Apply and leave on for 12 to 15 minutes.
Wash the paste off with warm water. Then, use your toner, serum, and lotion.
Use 1 to 2 times a week.
Information
Mango powder is high in Vitamin C. Also, aloe vera juice will help hydrate your skin.
If you need another remedy that can fade the look of blemishes, watch this video to learn a saffron-based remedy. Enjoy and please subscribe to my YouTube channel!