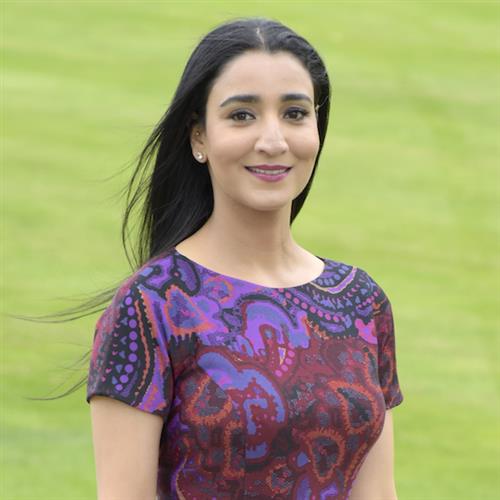 Left: Sheetal Rawal, scientist (human genetics) & founder of Apsara Skin Care
By: Deeya J.
Edited by Marty S.
As we grow older, it is natural for our skin to develop wrinkles, fine lines, and other signs of aging. However, premature aging can occur when our skin is exposed to factors such as pollutants, sun exposure, and smoking. There are numerous ways to combat aging, but many of these processes are unnatural and can lead to harmful side effects. For example, some people use Botox to eliminate fine lines and wrinkles, but because Botox contains toxic chemicals, it can also lead to bruising, muscle weakness, and vision problems.
That's why it's a better idea to use natural remedies to reduce visible signs of aging. Certain foods have incredible anti-aging properties and can be used on the face in place of those unnatural, toxic anti-aging procedures. Fruits, for instance, consist of many beneficial nutrients that can fade the appearance of fine lines and wrinkles. Continue reading to discover 3 fruits that have amazing anti-aging properties. You will also learn 3 fruit-based home remedies that are a must for an ageless, radiant complexion. Whether they're in your diet or on your face, these 3 fruits can do wonders for your skin!
1. Dates to Encourage Flawless, Ageless Skin
Just like the other fruits found in this article, dates are chock-full of antioxidants, mainly Vitamin C, carotenoids, tannins, and phenolic compounds. Essentially, antioxidants are natural substances that reduce inflammation and protect the body from free radicals, molecules produced by environmental damage. Free radicals can sabotage collagen production and healthy cell production, which can lead to wrinkles and fine lines on the skin. By using antioxidants daily, you can prevent premature aging and promote glowing skin. Furthermore, dates contain fatty acids, which can help nourish your skin and keep it looking youthful.
Here is a home remedy including dates that you should try. Make sure to take the seed out of the date before you use it!
Ingredients
1 medium-sized pitted date
1 tsp. of fuller's earth [Multani mitti] or bentonite clay
Almond milk, as needed
Instructions
Mash the date into a pulp.
Mix the date and clay of your choice together. Add enough almond milk to the mixture until you get a paste.
Apply the paste on your skin. Leave the paste on for 15 minutes.
Wash it off with warm water. Follow with your toner, serum, and lotion.
Use 1 to 2 times a week.
"I've been using [Apsara Skin Care products] since the last four months...I'm using [the cleanser], the moisturizing cream, and other products for my hair. It's beautiful, and it's been working on my skin. Since I [had] a really good experience, I [think] you guys should try it. It's a good product; it's all natural."
2. Bananas to Fade the Appearance of Fine Lines & Wrinkles Naturally
Bananas are known as nature's botox - and for good reason. They contain nutrients like vitamins A, B, and E that are great for fighting wrinkles, preventing fine lines, and fading the appearance of pre-existing age spots. In addition, bananas, as well as all of the fruits found in this article, contain Vitamin C. This vitamin has been studied to increase collagen production, which improves skin elasticity and leads to tighter, more youthful-looking skin. Furthermore, bananas contain dopamine and gallocatechin, two antioxidants that can help you sustain a more ageless look.
Below, you will find an easy remedy with bananas that you can make at home, using other ingredients from your pantry for youthful skin. To get the most out of this remedy, you should only use ripe bananas. Don't use green or brown bananas for this home remedy; yellow is best!
Ingredients
1 tbsp. of mashed ripe banana
10 drops of Vitamin E oil
⅛ tsp. of turmeric powder
¼ tsp. of aloe vera gel
Instructions
Mix the ingredients together.
Apply the remedy and massage with circular strokes for 5 minutes. Leave it on for 10 minutes.
Wash the remedy off with warm water. Follow with a daily skin care routine based on your skin type. Click here to find out what your skin type is.
Use 1 to 2 times a week.
Notes
For all of these home remedies, do not apply them close to your eye area.
3. Lemons to Diminish Age Spots & Brighten Up Your Skin
People use lemons to brighten up their skin and improve skin glow, but they can also be used to beautify your skin. The acidic properties of this sour fruit, for instance, citric acid, are beneficial for your skin in two significant ways. First, the acidity of lemons can naturally shed dead cells on the surface of your skin and thus help fade age spots. Second, since compounds like citric acid are antibacterial, lemons can fortify your skin against bacterial infections and acne breakouts. Plus, lemons contain a lot of flavonoids, antioxidants that neutralize free radical damage in your skin.
You should try this lemon-based recipe at home, but take note that using too much lemon on your skin can have negative side effects. Too much can dry your skin out and cause excess redness and irritation. However, if you use just the right amount of lemon (such as the remedy found below) or you dilute lemon juice beforehand with water, it will work like a charm!
Ingredients
¼ tsp. of fresh lemon juice
5 drops of almond oil
⅛ tsp. of neem powder
1 tbsp. of oat flour
Rosewater, as needed
Instructions
Mix the lemon, almond oil, neem, and oat flour together. Add enough rosewater to the mixture until you get a paste.
Apply the paste on your skin. Leave it on for 15 minutes.
Wash the paste off with warm water. Then, use your toner, serum, and lotion
Use 1 to 2 times a week.
Lemons can also be used to eliminate blackheads and minimize acne spots. Watch this video to learn how to use lemon and baking soda to make a quick and easy home remedy. Enjoy and please subscribe to my YouTube channel!