What You Need to Know About OTC Acne Products
Please press Play to listen to the podcast:
Over-the-counter (OTC) acne treatments are very tempting to buy: some of them are heavily advertised on television, some of them claim they can get rid of your acne in a certain amount of time, and some of them are products that are cheap and from your favorite brands. However, none of them are guaranteed to work 100% of the time. A lot of the products on the market contain harsh chemicals, which sometimes do more harm than good to your skin. When it seems like your acne has gotten worse after starting an over-the-counter treatment, it is most likely because of that treatment. This process can be frustrating when you are constantly trying whatever product is on the market right now but you are getting no lasting solutions.
In less than ten minutes, you will learn what happens to your skin when you use over-the-counter treatments as well as many natural ingredients that you can use for your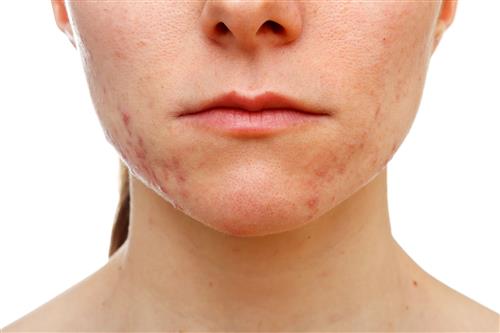 acne-prone skin instead. A lot of the ingredients listed here are in Apsara Skin Care's
acne skin care routine
, which is an excellent way to get started on a daily skin care regimen. Even if you currently don't have acne, listening to this episode of the podcast is a must just in case you experience a breakout in the future or you know someone who is currently facing acne.
If you're listening on iTunes, please subscribe and review us. In fact, if you email us a screenshot of your review, you will receive a free Lip Nourishing Salve from us! If you have a particular skin care topic you want us to discuss, let us know in the comment section. Finally, if you have pressing skin care concerns and you need some assistance, fill out this form and we will send a response back to you in a snap.
Please press Play to listen to the podcast:
Go natural. It is good karma!