Saffron & Turmeric Home Remedy for Glowing Skin
Please press Play to watch this DIY video: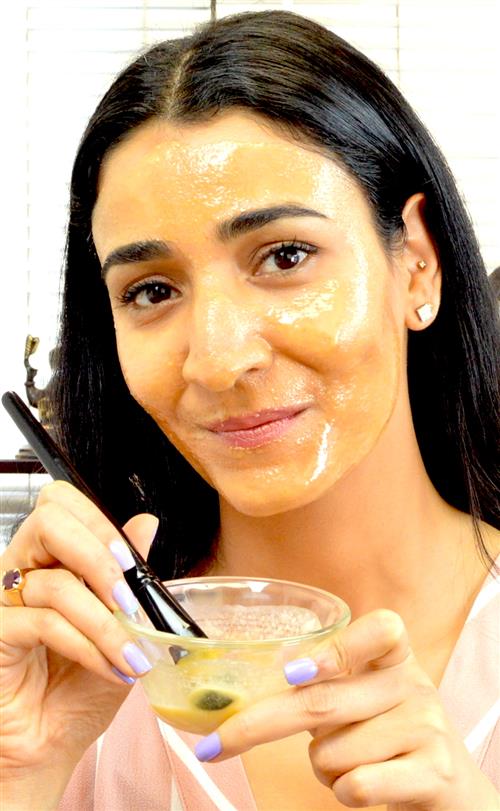 In this video, you will learn how to make a glowing skin home remedy that contains saffron and turmeric. Saffron and turmeric are both known to fade pigmentation and dark spots of skin. Both of these natural ingredients are highly regarded in Ayurveda for their skin beautifying properties. Using this home remedy regularly can help you get skin that is glowing, healthy, and youthful.
If you're watching on YouTube, please like the video and subscribe to our channel. I had so much fun making this video with my friend Nikki. If want to see more videos with Nikki and me or you have topics you think we need to discuss, let us know by leaving a comment down below. Finally, if you have your own skin care or hair care concerns, click here and you will get our expert advice soon.
"...I bought two of your serums, just the serums, the [Rosehip & Citrus serum] and the [Sweet Almond & Wheatgerm serum]. They made this [hyperpigmentation] go away."
Go natural. It is good karma!