How to use coffee and wheat to fade skin blemishes
Recipe by Sheetal Rawal. Scientist and founder of www.apsaraskincare.com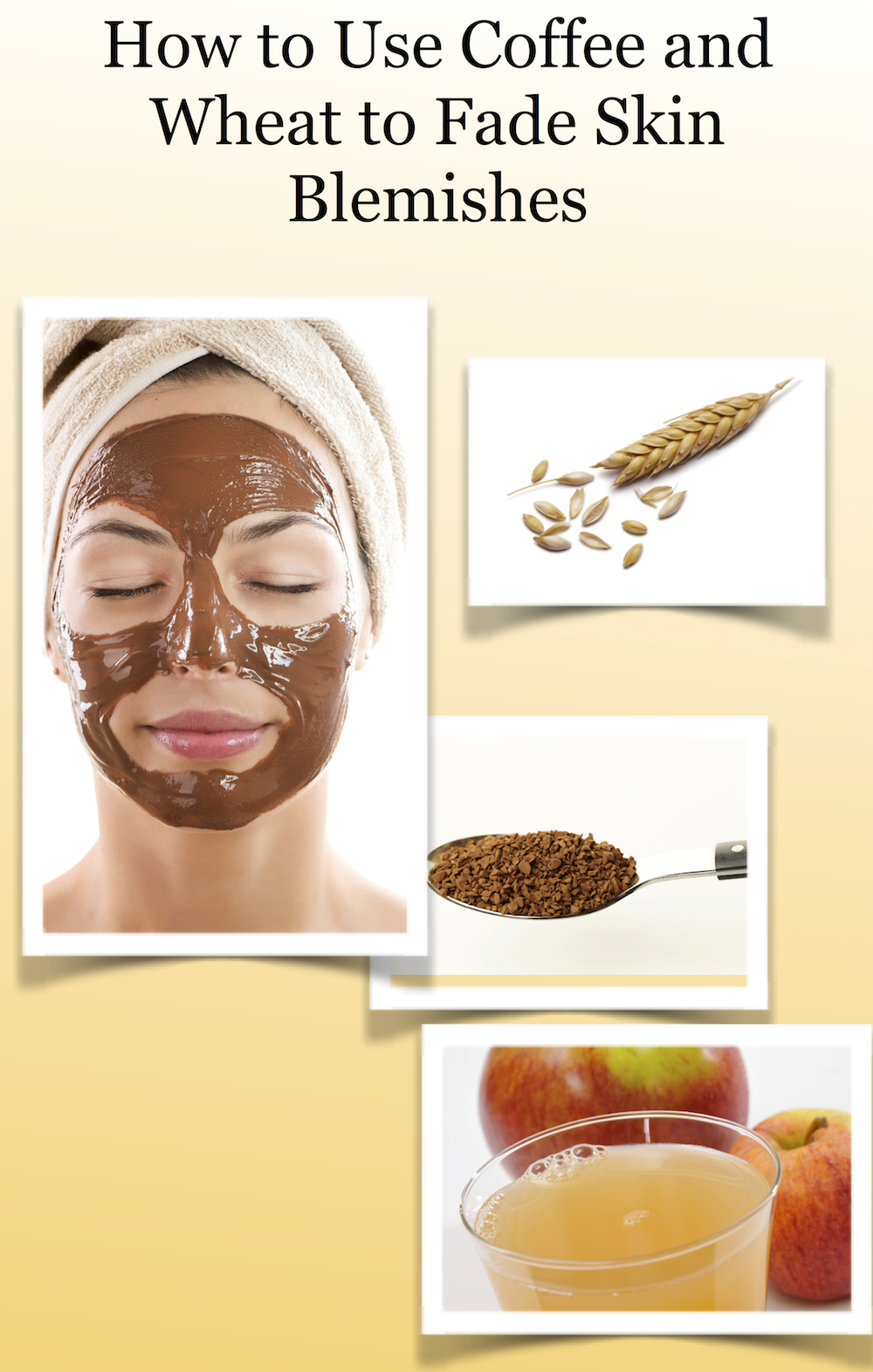 Blemishes are discolored spots on the skin and can arise due to many different reasons. Acne, injury, lack of proper care, fatigue and excess exposure to direct sunlight can be factors. This article is very useful in understanding hyperpigmentation, which leads to blemishes of skin.
Many natural ingredients can help and if combined appropriately can be quite the miracles in fading blemishes and restoring skin to a perfect even color and texture.
Here is a recipe that I like quite a bit for its ingredient profile. Simple, elegant and easy to make. Use it 1-2 times a week and always follow with serum and lotion right after. Apsara Skin Care's Rosehip and Citrus Nighttime Serum is a nice product choice to fade away those blemishes naturally.
1 TSP instant coffee
1/2 TSP wheat flour
15 drops potato juice
15 drops lemon juice
enough apple juice to make a paste
Mix well with a fork. Apply a thick layer on your face and neck and let sit for 10-12 minutes. Wash with lukewarm water. Pat dry. Immediately after, follow with your Apsara serum and lotion for your skin type.
Share your comments or questions with us below. Or call us toll free at 1.888.977.4724.
Go natural. It is good karma!
In this video Sheetal teaches you yet another easy homemade face mask to brighten up your skin in minutes. This mask is simple to make, uses the antioxidant power of coffee and other awesome ingredients. Try it today!