How to Use Apple Cider Vinegar to Get Glowing Skin
Please press Play to listen to the podcast: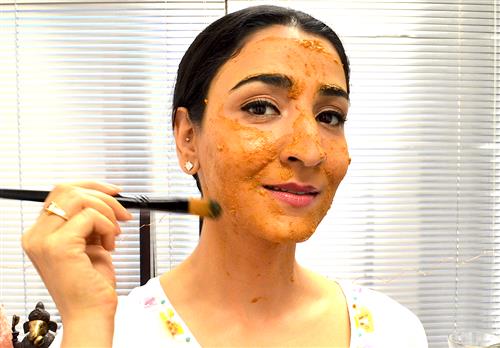 You may have seen apple cider vinegar (ACV) pop up more than a few times on various skin care social media platforms (even ours!), but you may be doubtful of its supposed benefits. After all, apple cider vinegar is an acidic natural ingredient, which might mean that it is not suitable for your skin. Even Sheetal herself was initially skeptical about apple cider vinegar. However, she has learned how magnificent it can be when used correctly, such as in a home remedy.
In this episode of the podcast, you will learn the beauty benefits associated with apple cider vinegar as well as a remedy you can use to get glowing skin. Apple cider vinegar has antibacterial and pH-balancing properties. Applying ACV onto your skin in a proper quantity can boost skin glow and keep your skin healthy. To get this ACV home remedy, listen to this episode asap.
If you're listening on iTunes, please subscribe and review us. Your open and honest feedback will let us know how we can make your experience even better. In fact, if you email us a screenshot of your review, you will receive a free copy of Sheetal's eBook, Your Complete Guidebook for Flawless Skin Using Natural Ingredients.* If you have topics you think we need to discuss, let us know by leaving a comment down below. Finally, if you have your own skin care concerns, click here and you will get our expert advice soon.
"My favorite thing to use is the [Root & Vetiver] facial cleanser. This is what I started off with, just the cleanser, and within, I'd say a week, I've noticed a difference. It doesn't make your face feel dried out. [Their cleansers are] nice and gentle and they make your skin glow, as you can see."
Go natural. It is good karma!
* 1 gift per person