How to Get Rid of Dark Spots at Home Using Papaya
Please press Play to listen to the podcast: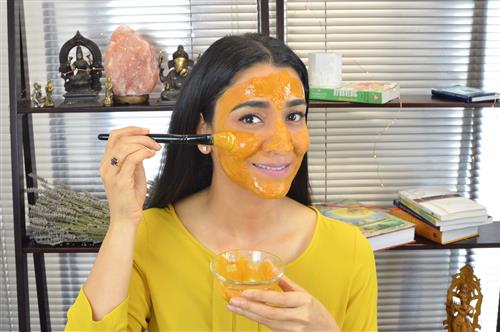 Papayas are a delicious, nutritious treat. Whether you like them as is or you love adding them to a smoothie, a salad, et cetera, papayas are an awesome fruit that countless people love. However, if you happen to have any papaya leftovers, make sure to save them for your face. Papayas are rich in many skin-beautifying properties, and even squeezing a couple of drops of juice from the papaya skin can be totally worth it.
In this episode of the podcast, you will learn how to make a papaya-based home remedy to banish dark spots and get glowing skin. Papayas can be used to erase the look of imperfections on your skin. In fact, papayas are a premier ingredient in our Papaya & Sugar Face Mask, and many people have found a lot of success with this product. If you want to learn more about papayas and this remedy, tune into this episode now.
If you're listening on iTunes, please subscribe and review us. Your open and honest feedback will let us know how we can make your experience even better. If you have topics you think we need to discuss, let us know by leaving a comment down below. Finally, if you have your own skin care or hair care concerns, click here and you will get our expert advice soon.
"...the Apsara products did work, and they faded lots of dark spots that I had on my face. They are pretty much, I would say, almost gone."
Go natural. It is good karma!