How to get relief from chapped lips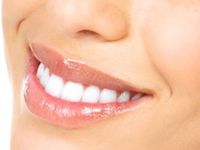 Written by Sheetal Rawal, scientist & founder of Apsara Skin Care, Inc.
Chapped lips are way more familiar than we would like them to be. The fact is that many of us suffer from chronic chapped lips and no matter what is done as a rescue falls short of the goal.
In many cases, things get very out-of-hand. Biting loose bits of dry skin, or pulling them free can result in injury. Lips can bleed, swell up and develop a soft callus that is darker. So then in additon to chapped lips we also end up with patchy lips with areas that are darker. In most cases, however it does not get this bad. Although dry and dehydrated lips not only look chapped, they also look darker and pigmented.
There are many habits that can lead to chapped lips.
1. Drinking Too Much Coffee or Tea
The darker color of these beverages can stain both your teeth and lips. Plus coffee can dehydrate the skin, and that means chapped lips. The best bet is to wipe off your lips after drinking coffee and immediately after follow with a very high quality and nourishing lip salve.
2. Lip Balm Addiction!
Have you seen people that have a lip balm handy at all times and at the drop of a hat it comes out? Why? Is this lip balm so good that they can simply not bear to have it on their lips at all waking hours? Or is their something more serious that can be behind this well known addiction? Yes there is. Most lips balms in the market have nasty ingredients like petroleum derivatives, artificial fragrances (think fake vanilla or cherry for instance), parabens etc. These ingredients are well known for their dehydrating and drying effects. While the waxes (often cheap) in the balm seem to provide some relief, the other ingredients do way more damage than good. So in half an hour you need the balm again. Viscious cycle for sure.
3. Lipsticks and Lip Glosses
Yep I knew you saw it coming. These products too are laden with the nasty ingredients that not only lead to chapped lips but also stained lips. In my experience the absolute WORST are those that stay on all day. They really do some real damage; often giving rise to chapped lips where there was no issue in the first place.
4. Smoking
This one is obvious. Smoke stains your lips, dehydrates them and causes both pigmented and chapped lips.
5. Dehydration
Not drinking plenty of water can do a number on the whole body. Lips tend to look chapped and dehydrated and thus are very clear indicators of inadequate hydration. Dehydration can also be caused by excess sun exposure.
Here is simple homemade remedy that can work wonders to revive those chapped lips and turn them soft and attractive.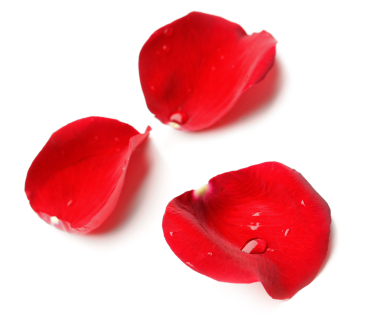 1 TSP rosewater
6 drops vegetable glycerin (available at a drug store)
5 drops of vitamin E oil (available at a drug store)
Mix these ingredients very well. Now dab on your lips a couple of times in the day as well as before going to bed. Massage in very well. Any excess can be wiped off.
Definitely use this mix before applying lipstick or gloss to keep your lips protected from any harsh ingredients in these products.
You can store any leftover mix in the fridge for no longer than 3 days.
Rosewater refreshes those lips while vegetable glycerin attracts moisture from the air and raises the hydration levels of your lips. Vitamin E oil deeply nourishes and begins to repair due to its antioxidant properties.

Apsara's
Lip Nourishing Salve
is a beautiful product that has done magic on many a lip :) Seriously! I worked on this formula since I was seriously done with chapped lips and did not want to even look at those balms that line the drug store checkout counters. No way!
I always have it on my bathroom counter and bedside table. A sweep in the morning and one at night. That is all I need. It has absolutely no harsh ingredients, it is free of synthetic preservatives and artificial fragrances. Check out the wonderful ingredients and get to know it. The natural aroma is of sandalwood, rose and ylang ylang. While plant waxes nourish and keep moisture in, precious oils like sweet almond and castor ensure that in short order you have seen the last of those chapped lips.
Please comment below. Go natural. It is good karma!