How to get glowing skin with pineapple, papaya and coffee
Recipe by: Sheetal Rawal. Scientist and founder of Apsara Skin Care, Inc.
Two easily avaialble fruits can literally transform the health and vitality of your skin. It is true, and as far as these two super stars are concerned we pretty much know exactly how they work their glowing magic. Perhaps used for centuries, these fruits are best known for effectively digesting the gunk and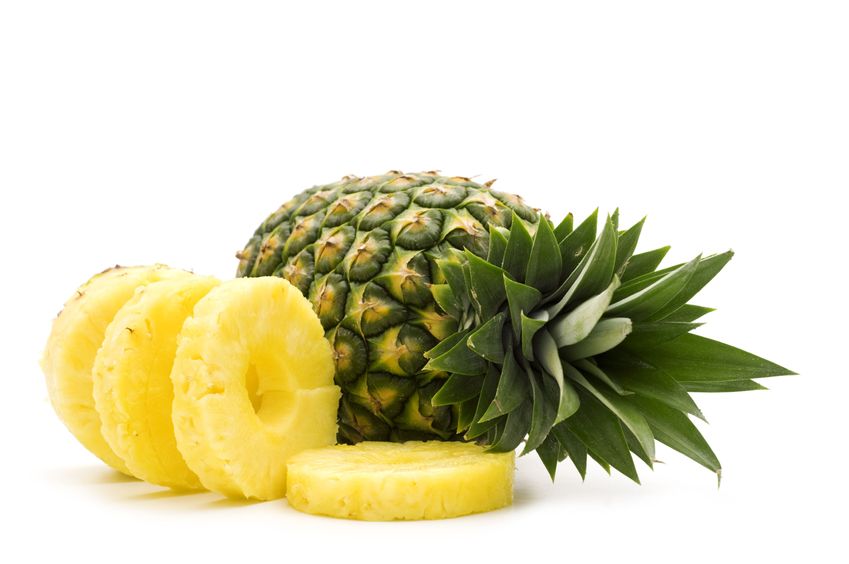 dead cells that can leave skin dull and without glow. As we age, the rate at which our old and dead cells turnover (make room for new ones to shine through) slows down. Therefore skin can use some natural help to get glowing and radiant.
Pineapple is rich in the enzyme called bromelain and papaya provides papain. Both enzymes lift off the dull layers without causing skin to get shocked and overwhelmed in the process. These natural enzymes put the aggressive (and synthetic) chemical peels to shame. Did you need anymore proof that going natural is good karma? Yes? Well why not use this mask today, and as they say, the proof is in the pudding!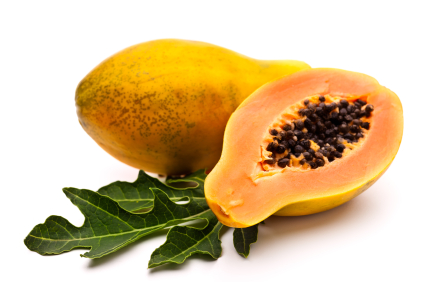 And one more thing. Why fresh juice? Because these magical enzymes are most alive and active minutes after juicing the fruit. Overtime they lose their vitality and effect.
2 TSP fresh pineapple juice
1 TSP coconut milk
1 TSP papaya pulp (use a fork to puree a slice)
enough instant coffee to make a thick paste
Mix well until all ingredients are well mixed. You could use your little kitchen blender to make it easier. Apply on your skin and allow it to stiffen up for about 15 minutes. Now wash with lukewarm water and follow with your serum and lotion immediately after.
In this video I teach you a simple homemade face mask that uses pineapple as an ingredient to fade dark spots and amplify the glow of your skin. Use 1-2 times a week and follow with your serum and lotion. Enjoy!
Is it ok to skip serum and lotion after washing the mask off? NO!! Sorry for the capitalization. Didn't mean to stun you; but as good as any homemade mask is, it can leave your skin in need for nourishment and hydration. As an effective face mask deep cleans skin and exfoliates, the chances of slight dryness are for real. So get your daily skin care rotuine on your skin right after washing the mask.
How to have a daily skin care routine, you ask. Well I have taken the guesswork out of it. Watch this video for detailed directions and advice.
Share your comments with me below :)
Ready to go natural with your skin and hair care? Ready for flawless skin and vibrant hair? Have questions on how best to get started. Fill out this form with your questions and I will help you go natural.
Go natural. It is good karma!