How to End Hair Fall, Dandruff, and Grow Thick and Glossy Hair
Please press Play to listen to the podcast:
If you want to listen on iTunes, click here. Please leave us a rating for this episode on iTunes so that we can continue to bring more high quality content to you. Thank you!
The health of our hair and the health of our scalp are two things that we often neglect because we do not know how to properly take care of them. Of course, many products out there in the market right now are exposing your hair to harmful chemicals and additives. However, beyond that, there are a lot of factors that can contribute to the well-being of your hair and each one, when left unchecked, can lead to problems like hair thinning. For example, did you know that the temperature of your shower can greatly affect your hair follicles? This also might come as a shock, but did you also know that lathering is not as important or necessary as we believe it is?
In this episode of the podcast, I will go over in detail some of the most common reasons that affect the health of our hair and can lead to issues like premature graying,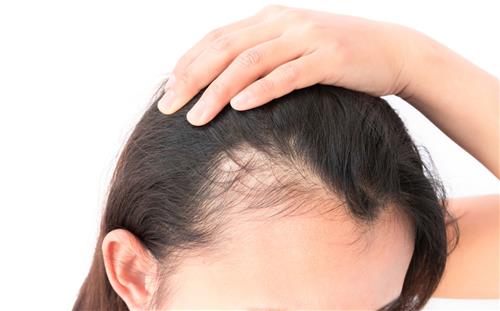 dandruff, and hair loss. If you have problems with your hair, do not worry because I will also have tips that can speed up your hair growth and give you soft, shiny hair. This also includes a DIY hair mask recipe that you can make with ingredients you will probably have at home. These tips have stood the test of time because they have been extensively practiced in Ayurveda. If you have ever stressed about your hair or you have tried many over-the-counter hair care products but discovered they did not work as intended, this episode is perfect for you.
If you are listening on iTunes, please take a moment and give us a rating if you enjoyed it; every little bit counts. If you have any questions or future topics you want me to discuss, let me know in the comments section. Finally, if you need personal hair or skin care advice, click here and I will be in touch with you soon.
Please press Play to listen to the podcast:
Go natural. It is good karma!