Homemade recipe to remove blackheads and whiteheads
Recipe by: Sheetal Rawal. Scientist and founder of www.apsaraskincare.com
Blackheads and whiteheds are common and can keep our skin from looking flawless. They are both a sign of skin congestion. When skin feels undernourished or threatened for any other reason, it generally produces a lot of sebum (natural oil) to protect itself. Some of it can clog the pores. Fats in the sebum turn black when in contact with the atmospheric oxygen. This is a blackhead. A whitead is pearly white and covered by a thin film of skin; it never comes in contact with oxygen and thus does not turn black.However, if not as visible, whiteheads are still quite noticeable. These whiteheads and blackheads are prone to getting infected by bacteria; this can cause an infection, which is externally seen as acne or pimples.
Following easy at-home recipe is a breeze to put together and it primarily helps by deep cleaning the skin.The natural ingredients in this recipe pull out blackheads and whiteheads (fuller's earth) and dissolve them within the skin (baking soda). Use this recipe no more than 1-2 times a week and always follow with yourfavorite Apsara serum and lotion immediately after. Face masks based on clays can cause the skin to be a bit dry; so it is quite important to use your serum and lotion right after to re-balance and nourish your skin.
2 TSP fuller's earth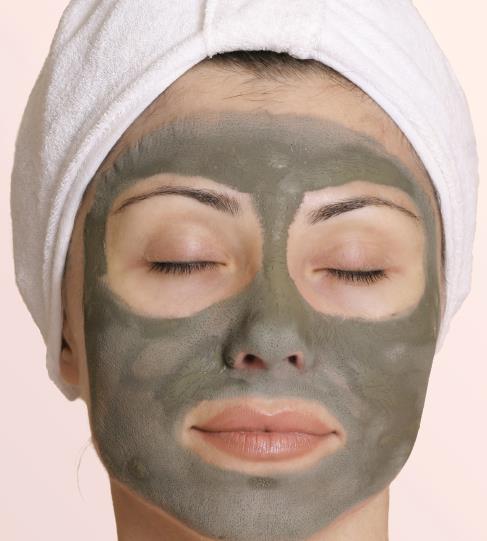 1 TSP rice flour
1/2 tsp baking soda
1/2 tsp powdered brown sugar
Enough aloe vera juice or rosewater to make a thick paste
Mix very well. Now apply on your skin (or just the blackhead and whitehead prone areas). Let dry completely (10-12 minutes). Wash with lukewarm water and follow with your serum and lotion immediately after. Apsara's Sulfur Facial Mask is an excellent natural formula to bust those blackheads and whiteheads. It is great for oily and acne-prone skin as well.
Ready to go natural with your skin and hair care routine? Got questions? FILL OUT THIS FORM to ask your questions and you will receive personalized skin and hair care advice very soon.
Read user reviews by visiting this page.