Homemade natural body scrub for ingrown hair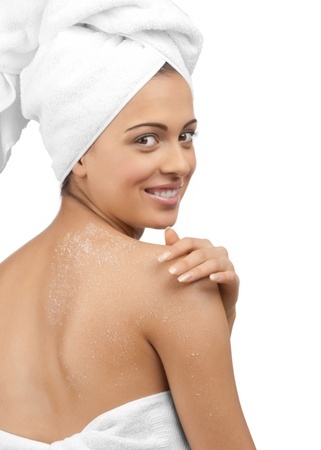 2 TSP powdered brown sugar
1 TSP salt
6 TSP almond oil
Mix very well and apply on areas of your skin prone to ingrwon hair. Massage in with circular motion for 3-5 minutes. If needed, add more almond oil to help this mix move easily on your skin.
Wash your skin with lukewarm water and follow with a few drops of almond oil to massage into the skin. Use no more than once a week to keep your skin smooth and free of ingrown hair.
CAUTION: Do not use on wounds, scratches or cuts. Do not use in the shower. The oil in this recipe could be a slip and trip hazard.
Like this recipe? Let me know in the comments below.