Homemade face mask for blackheads and whiteheads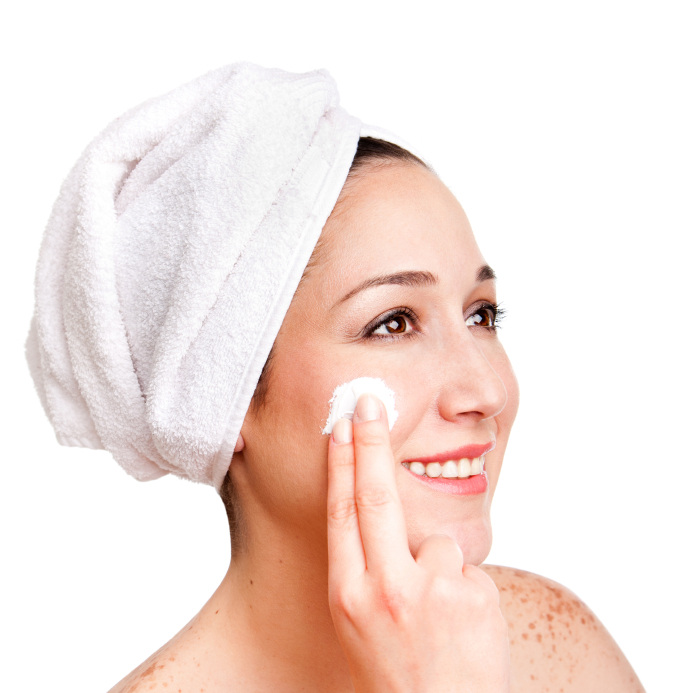 Recipe by: Sheetal Rawal. Scientist and founder of www.apsaraskincare.com
There are many easily available natural ingredients that have superb properties to decongest skin and keep it free from developing blackheads and whiteheads.
Both rice and corn flour have oil absorption properties and any excess oil on the surface of the skin can be mopped up. Baking soda combines with the excess oils on the skin and via a process of saponification turns them into soap, which can then be simply washed off. This is great to dissolve skin congestion like blackheads and whiteheads. Castor oil has been highly recommended in Ayurveda for it deep cleaning and purging properties for skin. Purging of skin is a process that helps eliminate skin congestion. Blackheads and whiteheads are a sign of congested skin. It is also regarded for having natural anit-inflammatory properties.
So all in all this is very good recipe to cleanse and purify your skin from deep within.
A readymade facial mask from Apsara Skin Care with exceptional benefits of deep cleaning skin and discouraging blackheads and whiteheads is the Sulfur Facial Mask.
1 TSP rice flour
1 TSP corn flour
1/4 tsp baking soda
4 drops of castor oil
enough rosewater to make a thick paste
Apply over your skin and massage in very gently for 2 minutes. Let sit for 10 minutes or until dry. Wash with lukewarm water and immediately after follow with your Apsara serum and lotion. Use it only 1-3 times a week as a supplement to your daily skin care routine.
Like this recipe? Let me know in comments below.
Go natural. It is good karma!