Homemade cucumber mask to reverse sun damage
Recipe by: Sheetal Rawal. Scientist and founder Apsara Skin Care, Inc.
Cucumbers are the epitome of freshness. The color and the aroma of a cucumber is beyond compare. It is refreshing inside and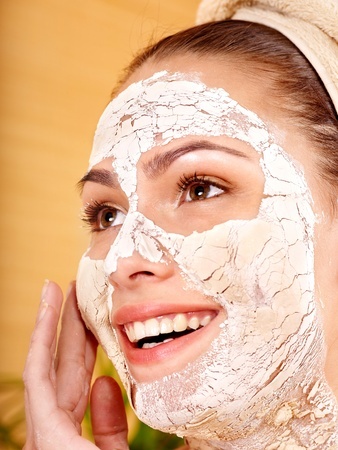 out. In Ayurveda, cucumbers are known for their cooling and brightening properties. They are very high in naturally occurring vitamin C; so that can help fade discolorations. No wonder then, the image that comes to mind is someone relaxing with fresh cucumber slices on their eyes. Cucumber are also fantastic when it come to healing skin that is over-exposed to the sun. Sun burns, patchy marks, and dullness can all be reduced by proper application of cucumber on the skin.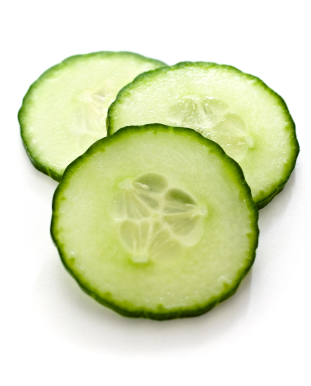 Therefore, since summer is still here and the sun is out full-force, I want to share a fantastic and simple cucumber face mask recipe with you all today. Use it over the weekend and get your skin to be fresh and glowing!
1 TSP wheat flour
1 TSP applesauce (or blend some fresh apple to a puree)
enough fresh cucumber juice to make a thick paste
Mix these very well and apply on your skin (neck too). Wash with lukewarm water in 15 minutes and then follow with your serum and lotion immediately after.
Use 1-2 times a week.
Is dry and dehydrated skin more prone to sun damage?
Can a daily skin care routine help?
The answer is yes. When your skin is not adequately nourished and hydrated it is not able to withstand excess exposure to sunlight in a healthy manner. Nourished cells are able to retain more moisture, which makes it easier to handle the sun. In addition fine lines and wrinkles do not look prominent on skin that is well hydrated. Think of a dry sponge vs. a wet one. Which one looks plumper with the dents and holes less visible? You get the point. Excess sunlight is known to promote oxidative stress and thus early aging of skin. It also causes dehydration of skin, since perspiration happens in response to the heat that comes with a bright sunny day. But if you have a daily and weekly skin care routine, your skin cells are in healthy state. They are receiving plenty of antioxidants as well as nourishment; both are instrumental in their ability to fight the negative side effects of being in the sun. However if your skin care products have harsh ingredients in them, they can do more damage than good. The primary concern is the ability of these harsh chemicals (like SLSs, alcohol, artificial fragrance etc) to dehydrate the skin, which can not only cause it to have a decreased ability to remain healthy despite sun exposure, but can lead to inflammatory disorders as well. So definitely have a daily and weekly skin care routine, but choose your products carefully.
This video teaches you how to build yourself a complete skin care routine that is tailored for your unique skin type.
Like this recipe? Let me know in comments below.
Ready to go natural with your skin care and hair care? Have questions? Need help? Please fill out this form with your questions for me.
Go natural. It is good karma!