Home remedy to reduce crow's feet and eye wrinkles in 5 minutes
Home remedy by: Sheetal Rawal. Scientist (human genetics) and founder of www.apsaraskincare.com
Here is a very easy homemade remedy to reduce the appearance of crow's feet, fine lines and wrinkles around the eye area.
What are some of the issues that you face around the eye area?
Do you have any tips that have worked for you and would like to share with all of us here?
Please share your thoughts with us in comments below.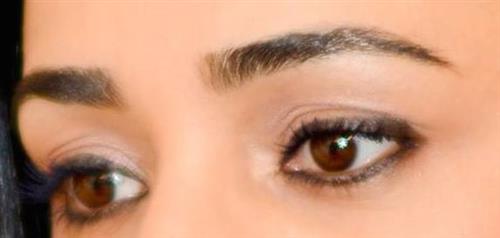 1/2 tsp jojoba oil
1/2 tsp almond oil
1/2 tsp cool black tea
1/4th tsp almond butter
Mix these ingredients very well. Use your ring fingers to massage your under and over eye area with this mix for 5 minutes. Also massage the sides of the eye area close to your temples.
CAUTION: Use very gentle pressure! The skin surrounding the eyes is very delicate and prone to getting stressed out easily. Do not get this mix into your eyes.
Wipe off gently with a soft wet towel. Use your eye serum right after to nourish the area.
Use this no more than 1-2 times a week.
Science behind this homemade remedy: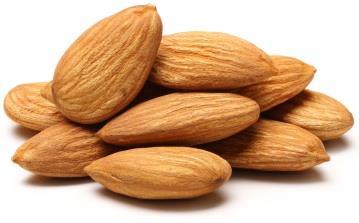 The tannin's in the black tea help tighten up the skin and reduce the appearance of puffiness and crow's feet. Almonds (in all forms) are highly revered in Ayurveda for their anti-aging and wrinkle-reducing properties. Jojoba oil is structurally very similar to the sebum our skin produces.
It not only nourishes the skin, it also helps transport the other ingredients deeper into the skin.
Useful information on improving the health and appearance of the skin surrounding your eyes
The area surrounding the eyes is one of the most, if not the most, delicate areas of our body. It is structurally thinner and does not have a significant framework of collagen and elastin underneath. Our eyes move constantly and the thinner, more elastic skin surrounding the eyes can facilitate the ease of movement. As far as reasons go (I love to know why) this one sounds pretty plausible to me.
In any case, the thinner skin around our eye area tends to be way more susceptible to issues like fine lines, wrinkles, and crow's feet. It shows signs of neglect very readily. Pigmentation, tiredness, puffiness all look more pronounced in this area.
Taking care of our eye area using a product specifically formulated for its unique needs is a very good idea. But as in all personal care product choices, the challenges do exist. Given the super-abundance of eye care products filled with undesirable harsh chemical ingredients, it is probabilistically easier to make the wrong choice. Add to it the stubborn nature of eye area issues like dark circles, it is easy to hop from product to product in the hope of quick improvement. This only adds to the stress experienced by the delicate skin of the eye area.
Read this in-depth article to get valuable information and tips on ways to take care of your eye area. A natural eye product made with natural ingredients can become your best friend as far as reducing the appearance of crow's feet, fine lines, wrinkles, puffiness and dark circles in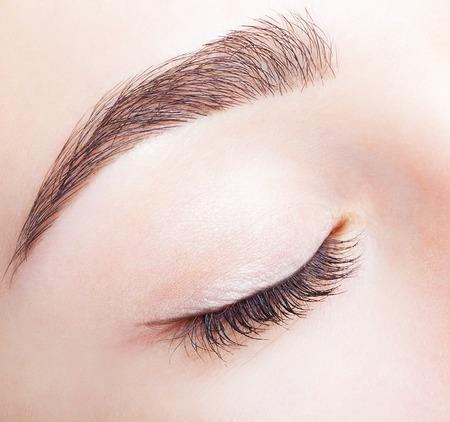 concerned. But any good product should work way beyond this. It should nourish and heal the skin around the eye area and prevent problems as well as reduce their current appearance. Ideally an eye serum should be used am and pm after toning the skin and applying your facial serum.
Questions? Comments?
Use the comments below to talk to me :)
Go natural. It is good karma!