Fuller's Earth Home Remedy to Deep Clean Your Skin
Please press Play to listen to the podcast: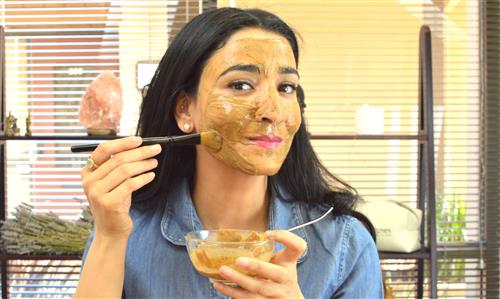 Did you know that clay isn't just for toddlers and little kids? That's right. Clay has been a prominent ingredient in many skin care face masks for countless years. However, before you start applying modeling clay on your skin, you should know that isn't the clay we are talking about. There are clays that are designed to be put on your face, and some of them are made from natural ingredients. In fact, one of them, known as Multani mitti, has been an Ayurvedic staple for thousands of years.
In this episode of the podcast, you will learn about Multani mitti, a special Ayurvedic clay that can work wonders on your skin. You will also learn a face mask remedy with this natural ingredient that you can use on your skin immediately. Clays have been known to help people get glowing skin, and Multani mitti is no exception. If you want to learn more about the benefits behind using this clay as well as how you can use it at home, tune in to this episode.
If you're listening on iTunes, please subscribe and review us. Your open and honest feedback will let us know how we can make your experience even better. If you have topics you think we need to discuss, let us know by leaving a comment down below. Finally, if you have your own skin care concerns, click here and you will get our expert advice soon.
"The [Sulfur] face mask is awesome! It pulls blackheads. It brings them to the surface so you can just get rid of them without damaging your skin."
Go natural. It is good karma!