Enter to Win Our Turmeric Herbal Facial Cleanser. Two Winners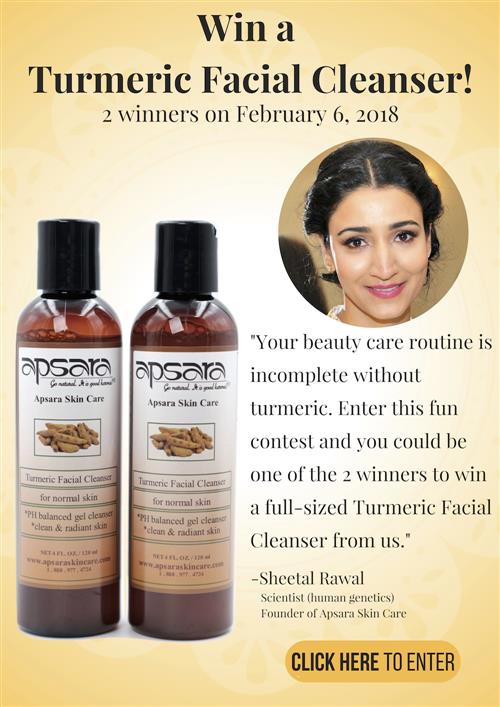 By: Marty S.
If you love winning free stuff like I do, get ready because it's time for another contest. We are giving away to two people the Turmeric Herbal Facial Cleanser, a perfect supplement to your daily skin care routine; using it twice a day will leave your skin clean and glowing. This cleanser is great for normal and all skin types. We will also ship this to the winners for free.
To enter, share with us your favorite turmeric-based remedy in the comment section below.
We're curious because we want to know how turmeric has helped you get flawless skin.
The winners will be announced here on Tuesday, February 6, 2018, so check back here to see if you have won!
Top 5 Reasons to Use Turmeric for Your Skin:
Despite its minute size, turmeric is a potent powerhouse, capable of giving you radiant skin while still being quite handy for a cooking recipe or two. The main component of turmeric is curcumin, which has anti-inflammatory and antibacterial properties. This is what gives turmeric its power because curcumin is able to reduce many skin conditions and give you that youthful, glowing skin. There are so many ways that turmeric is beneficial, but here are my top 5 reasons why you need to be using turmeric in your skin care.
1. Reduces Acne and Acne Scars
The biggest cause of acne is an active bacterial infection that leads to a spot that is inflamed, red, pus-filled and swollen. Turmeric is a very beneficial ingredient when it comes to acne. Turmeric's natural antiseptic and antibacterial properties have earned it its anti-acne superstar reputation in Ayurveda. Your skin care routine is not complete without turmeric in it, especially if you struggle with acne. Turmeric does not just stop at controlling acne; it also goes a step further and helps lighten those annoying dark spots that acne leaves behind. Because the antioxidants in turmeric eliminate free radicals, acne blemishes are more likely to fade quickly.
2. Eliminates Free Radicals from Your Skin
Free radicals are not responsible for just acne, though. Free radicals can damage skin cells and cause them to not retain enough water. Free radicals can also cause an early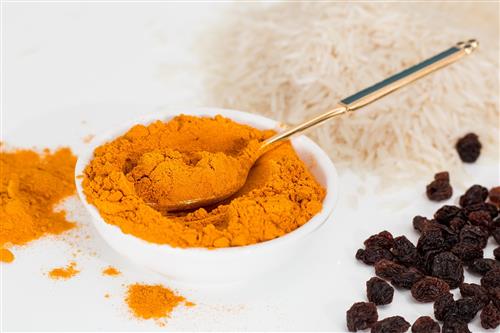 breakdown of elastin and
collagen: two structural proteins that give skin its firmness and youthful appearance. As a result, the skin begins to lose elasticity and wrinkles are more likely to form. However, because the curcumin in turmeric is a powerful antioxidant, it can eliminate those free radicals and delay the aging process as a result.
3. Protects Skin from Sun Damage
Another way the body forms wrinkles is the sun. It emits two form of light - UVA and UVB - that can be very harmful to our skin over time and can lead to skin aging as well as some forms of skin cancer. Using turmeric promotes skin health and protects the skin from long-term damage. Even though turmeric is not an SPF, its status as a natural sun protection ingredient is well-established empirically.
4. Fades Dark Spots
Turmeric also does a very job of fading dark spots on your face or on your body. If you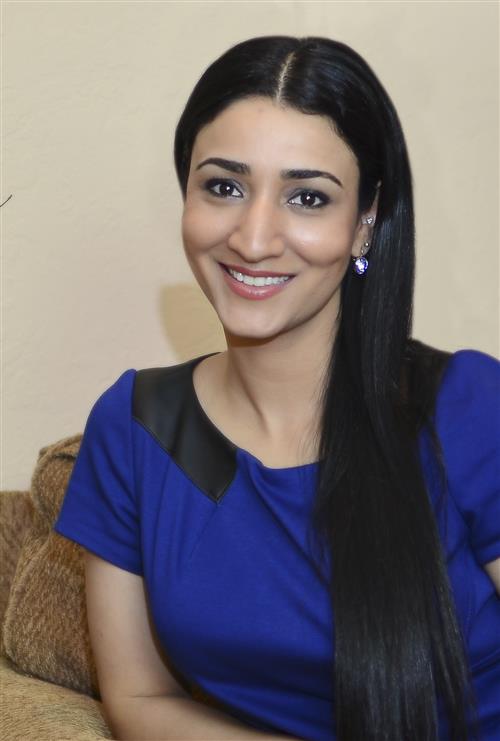 pair turmeric with an
exfoliator
, this potent combination will speed up the fading process because the exfoliator will remove the dead skin cells on the surface (in this case, the dark spots) and turmeric will encourage the growth of the cells underneath. Over time, it can even out your skin tone. In Ayurveda, turmeric is known for evening o
ut the color, tone, and texture of skin. This property results in turmeric's dark spot fading power. One of the chief reasons behind this could be the antioxidant power of turmeric.
5. Enhances Skin Glow
Even if you do not have dark spots, you can still use turmeric if you want to improve your skin's complexion. Despite its bright yellow hue, turmeric will not turn your skin yellow, if used carefully and in measured amounts. Thanks to its antioxidants, turmeric helps bring out your skin's natural glow. It also works well if you have a sunburn or if you have an excess amount of tan you want to get rid of. Turmeric does stain clothes so be careful!
"...My skin looks a lot brighter...My face doesn't become as oily as it usually does...I highly recommend these products…"
Now that you know why you should be using turmeric for your skin, you should enter this giveaway to win a Turmeric Herbal Facial Cleanser; if you want to learn more about this product, click here.
Remember, if you want to enter, share with us your favorite turmeric-based remedy in the comments below.
Two winners will be announced here on this page on Tuesday, February 6, 2018.
Need tips for your skin care routine? Fill out this form and we will be of assistance shortly.
Go natural. It is good karma!