Enter to win Apsara's Nutshell Facial Scrub with Holy Basil. Two winners.
Enter this fun contest and you could WIN a full-sized Nutshell Facial Scrub (with holy basil / tulsi). We will pick 2 winners and post their names right here on June 7, 2016 (Tuesday).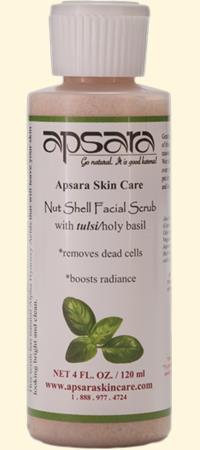 So what do I need to do to enter, you ask? Well it is very simple. Answer this question and you are all set to enter.
List 2 skin care benefits of tulsi (aka holy basil).
Please scroll all the way down to find the comments field. Type in your answer there, and you will be entered into this contest.
Well tulsi needs no introduction really. It has been revered in Ayurveda for both its internal health promoting as well as external skin beautification properties.
All you have to do to enter this contest & giveaway is to list 2 ways in which tulsi / holy basil can enhance the health and appearance of the skin?
Use the comments filed below to type up your answer and then hit the green submit button. Done!
So get, set and enter this super-exciting contest and you could be one of the 2 lucky winners of a full-sized Nutshell Facial Scrub (with holy basil / tulsi). Click here to learn more about this premium Apsara face scrub product.
So why is it so important to scrub your skin regularly?
Speedy removal of dead cells from the skin is also called exfoliation of skin. This process is really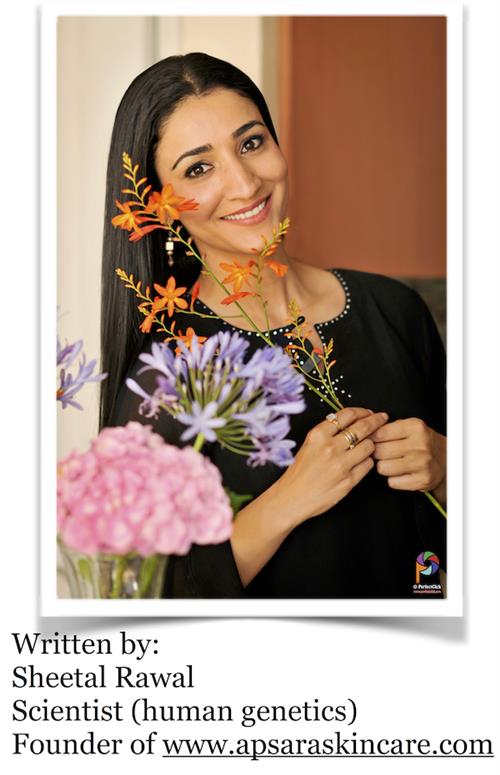 not new. Hiding under the fancy sounding word (exfoliation) is an age-old method to amplify the glow of the skin quickly and reliably.
There are many Ayurvedic ingredients that have awesome exfoliation properties. Clays like fuller's earth and edible ingredients like ground lentils are great examples. Many hand me down Ayurvedic skin care remedies that grandma whipped up were actually passed to her from her grandma, and hence the history and reputation of natural ingredients to exfoliate skin is unbroken.
Exfoliation or removing the top layers of skin quickly can be achieved in many ways.
The 2 main ones that go back a long way are enzymatic and physical. Enzymatic exfoliation uses natural enzymes (eg. papain from papaya and bromelain from pineapple) to loosen up the proteins that bind dead cells together; so in a few minutes they are loose enough to be washed off.
Physical exfoliation means scrubbing the top layers of skin with a coarse material like finely ground almond or walnut shell to help dislodge the top dead cells; therefore the skin hiding underneath can show up quickly. Scrubbing the skin is a very common way to exfoliate the skin. It is fast, effective and the results are superb and quickly evident.
Skin should be scrubbed 1-2 times a week, and always followed with toner, serum and lotion for your skin type. Any tenderness caused due to the scrubbing action can be quickly fixed by using the staple products of your daily skin care routine.
Wondering how you can have a daily skin care routine? Watch this informative video to learn.
Here are the top reasons to scrub your skin regularly (1-2 times a week).
Removes Dead Cells: Cell turnover is the process by which the cells divide, and the old ones give rise to the new ones. Old cells are eventually shed. As far as skin cell turnover is concerned, the period is typically 2-3 weeks. As we get older, however, cell turnover takes longer.
Newer cells are healthier, more radiant, clear and with less issues like hyper-pigmentation etc. Older cells come to top on their way out. Since they lack the clarity they once had, they promote dullness and lackluster skin. They do not retain enough water and therefore also give a look of dehydration to the skin. This might make the skin look aged and rough.
So when we scrub our skin we speed up the removal of dead cells so the healthier layers of skin can show up quickly. This results in enhanced softness, glow, radiance and clarity of skin. It could also help minimize and remove blackheads, whiteheads etc. So all in all an awesome procedure to keep that skin look full of life, vigor and perfection!
Increases Blood Circulation: The gentle circular massaging action while scrubbing is such a nice way to increase blood circulation to the skin. This one is easy to understand. We all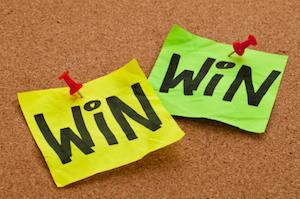 know how massaging increases blood circulation. Scrubbing achieves quite the same. Blood brings with it healing and nutrition and this can only be great news as far as the health and appearance of our skin is concerned.
Take your time while massaging with circular strokes to scrub your skin. If a high quality face scrub is used with a gentle massaging action using your fingertips, you can massage in for as long as 7-10 minutes. However, this can become counterproductive if your scrub is made with thick grains and harsh chemicals. In that case scrubbing for longer means increased chances of skin irritation and negative side effects associated with harsh chemicals. So choose wisely.
Great Way to Significantly Reduce Dark Spots and Patches:
If blemishes, discoloration or dark spots (age spots, freckles, sun spots) etc is a concern, you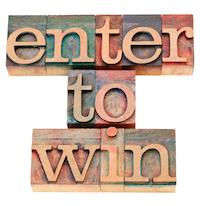 must scrub your skin at least 2 times a week. Scrubbing should most definitely become part of your weekly skin care routine. Upper layers of the skin tend be more pigmented and issues like dark spots and blemishes tend to be more evident on the upper layers. As we remove the upper layers at a faster pace, we also ensure that pigmentation looks less pronounced and eventually resolves quickly. But the quality and ingredient profile of your scrub is most important to achieve this goal. High quality natural ingredients like citrus oils and patchouli have amazing skin revitalization properties and if they are part of your scrub, you can be assured it is a keeper for life.
These are only the most important reasons to scrub your skin regularly. But in reality a high quality scrub can do much more. Apsara's Nutshell Facial Scrub has holy basil / tulsi as one of its top natural ingredients. That gives this beautiful product quite an edge. It helps it deliver so much more to your skin, making it quite an ally in your desire for flawless skin that looks healthier by the day.
Alright let's come back to our exciting giveaway. You can be one of the lucky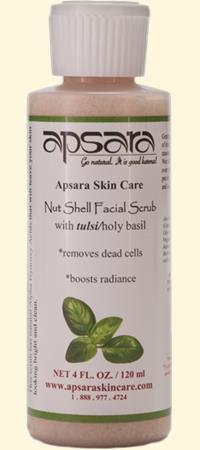 two participants to win a full-sized Nutshell Facial Scrub (with holy basil / tulsi). Names of winners will be announced right here on June 7, 2016 (Tuesday).
Enter now by answering this question: What are the 2 important skin benefits of holy basil / tulsi?
Use the comments field below to type up your answer and then hit the submit button.
I look forward to seeing your comments. Don't forget! Names of 2 winners will be announced right here on June 7, 2016 (Tuesday).
Go natural. It is good karma!